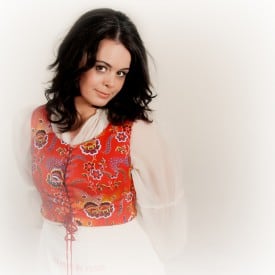 Small enough to be intimate and richly appointed enough to do justice to their music, the Herbst Theatre was the perfect venue last night for the Philharmonia Baroque Orchestra. We're incredibly fortunate because this time the PBO brings us harpsichordist Lars Ulrik Mortensen. In equal measures magician and musician, Mortensen held the entire audience transfixed before gently setting them down at the end of the evening, only to look around at each other, mouthing the word "wow."
Their current all-Bach program included Orchestra Suite No. 1 in C Major, BWV 1066, followed by Concerto for Harpsichord No 1 in D minor, BWV 1052, the Wedding Cantata, BWV 202 and the Concerto for Harpsichord No. 3 in D. Major, BWV 1054. The PBO brings us a madcap Bach, a teasing Bach, a sexy, sinuous Bach, a Bach like you have never heard. Part of this is lies in a well-conceived program, part in the virtuousity of the performers and part in the instruments themselves. PBO is a period instrument orchestra, meaning that these are instruments were made at the time this music was being written. I won't pretend to understand how or why they sound so lush, but taken together they have a warmth and a radiance that I was unfamiliar with until hearing the PBO for the first time.
In their performance of Concerto for Harpsichord No 1 in D Minor, Mortensen and the PBO seemed determined to extinguish any notion that baroque music might be limited in expressivity, forced to make up for modest contrasts with increased polyphonic complexity. From the first bold, assertive notes of the Allegro, Mortenson stunned the audience with what he wrung out of the harpsichord. The magic of the first Allegro was not unlike that of a hummingbird, with its 220 beats a minute heartbeat. I found myself wishing that there was some way to do an audial equivalent to stop-motion photography to see for sure where the music was coming from and where it was heading. The Adagio that followed offered no respite, beginning with edgy, anxiety-provoking notes before returning to another breathless Allegro. The intermission that followed was well-timed because one needed to catch one's breath afterwards.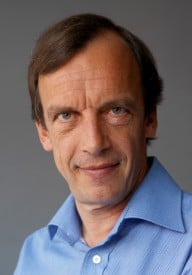 The PBO was also joined by soprano Maria Keohane, performing the Wedding Cantata. As musicologist John Prescott explained before the show, the Wedding Cantata was composed for festivities following a wedding – festivities that could last as long as a week. Keohane's alternating arias and recitives leave one weak in the knees. Suffice to say, there was nothing particular German, or Lutheran about this Bach. The accompaniment of each piece changes, beginning with solos by oboe and violin, alternating with continuo accompaniment before returning to the full orchestra.
Rumor has it that the PBO will return to recording, which is good news for those of us who come home from concerts to stuff ourselves silly with iTunes downloads. However, until then, their new radio program is on at 8:00 PM every Sunday (except for the first Sunday of the month) at KDFC, FM. We're profoundly lucky to have PBO in the Bay Area. They're well worth going out of your way to hear.