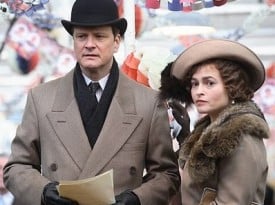 Two films that should be on your must see list, 'Rabbit Hole' and 'The King's Speech', continue to generate significant Oscar buzz. It must be fall! Every year, the studios begin their marketing campaigns and efforts to drum up interest in advance of the Academy Awards, with this edition taking place February 27, 2011.
Given the rise of social media, Twitter and Facebook in particular, it will be interesting to see how studio marketing teams leverage these new tools.
I attended a screening for The King's Speech last week at the Dolby Labs in San Francisco as part of the Mill Valley Film Festival press kick-off. And while I can't write a review until the film is available in the Bay Area, I can say it is extraordinarily entertaining.
Who knew a film about a speech therapist and King George VI ("Bertie") could bring on so many laughs and poignant moments. Colin Firth and Geoffrey Rush crackle; these are the types of roles and performances that can very well define the legacy of an actor. Director Tom Hooper is on top of his game. Many scenes feel and look like art of the highest form (check out some of the framing early in the film).
Although I've yet to see Rabbit Hole, it's based on a play that I've seen twice (most recently, at Coastal Rep Theatre where it's now playing; review coming soon). It's always interesting to see how a filmmaker treats material that makes the move from stage to screen. Will he take more liberties with the set, special effects, and scene structure?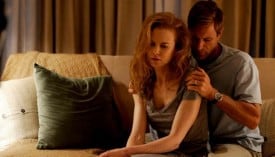 Whatever director John Cameron Mitchell and writer David Lindsay-Abaire (screenplay and playwright) have put together, it seems to be the right stuff. Lionsgate has just picked up the film, so we should see it in theaters by year's end.
From what I've read it appears to be the audience favorite at TIFF. Which is saying a lot because Rabbit Hole, about two grieving parents who have lost a child in a car accident, is not the type of movie you come out of the theater skipping and bouncing off the walls. It's morose, deep. But also moving, with light-hearted touching moments. One interesting element that I especially like is that the wife (played by Nicole Kidman) turns to science, not God (who she shuns), for solace and meaning in response to the tragedy.
Also, despite Kidman's reputation as a colder-style actor, her role here requires depth and multi-layered nuance in an emotional roller-coaster. Again, early reviews are stellar. Moviefone calls her performance "flawless."
The King's Speech and Rabbit Hole. Two early films to watch as soon as you get a chance. I wouldn't be surprised to see them factor significantly in the award ceremony next year.