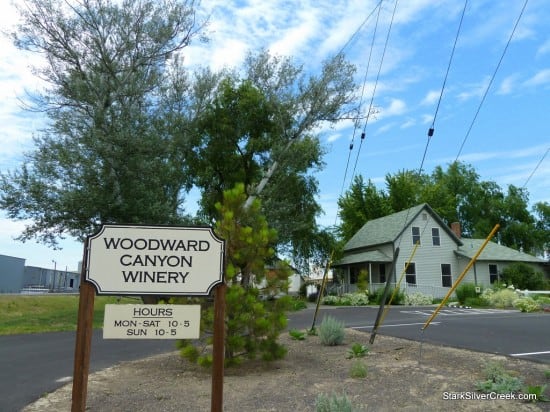 On the advice of Scott, whom we met at the tasting room of L'Ecole Winery, we decided to backtrack to Woodward Canyon Winery next door.
Besides the small sign out front that has the winery name inscribed, there is very little about the architecture of the tasting room that would make you suspect it is anything else but someone's home. This explains why we missed it the first time around on our way into Walla Walla from the airport.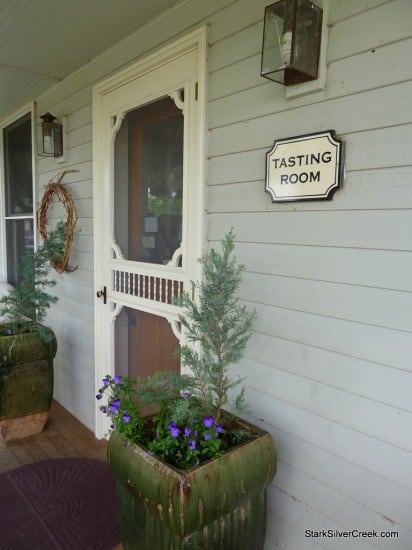 The tasting room is located inside a farmhouse. When we entered, we were greeted by Shari Brumbach. She was just finishing a tasting with another couple and was now giving them recommendations on dinner spots in downtown Walla Walla. I wasn't in any hurry so I strolled around the tasting room, reading recent reviews of their wines and taking in the warm ambiance of the place.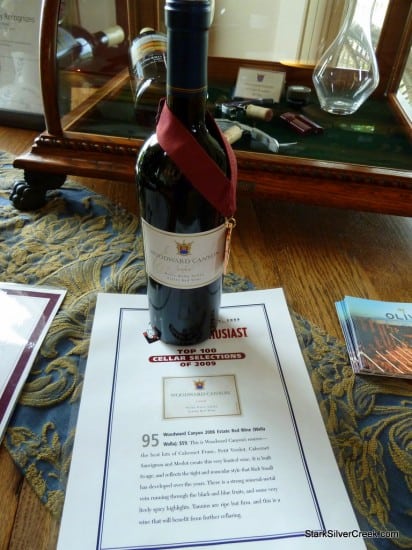 Just as the other couple was leaving, a gentleman strolled in to let Shari know that he had finished his picnic in the backyard and commented on what a gorgeous day it was. I thought the charming exchange was reflective of the whole atmosphere inside the tasting room.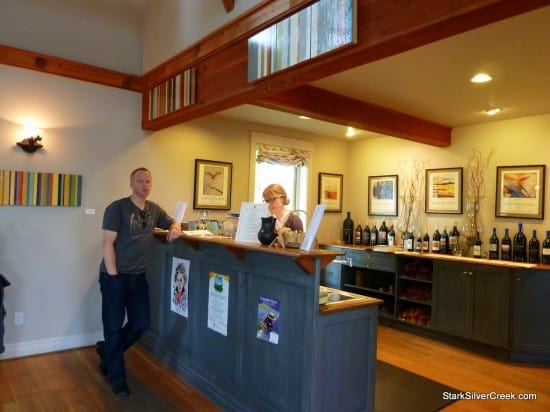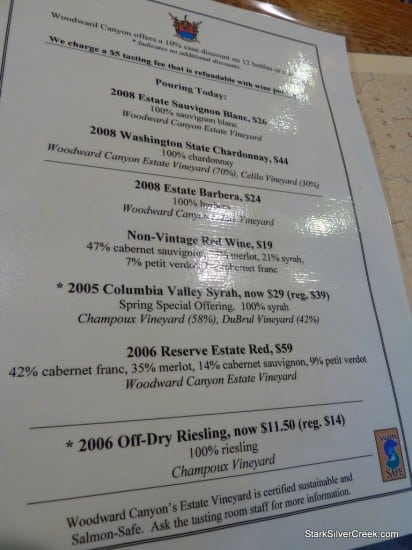 Of the selection of wines I tasted, my favorites were the 2008 Estate Barbera ($24) and the 2006 Reserve Estate Red ($59). The owners, Rick Small & Darcey Fugman-Small, produce wines made from estate fruit grown on their 41-acre organic vineyard as well as source fruits from a select number of Washington state growers who they've built relationship with since the winery's founding in 1981.
By Walla Walla standards, being almost 30 years-old makes Woodward Canyon Winery one of the oldest wineries in the region along with Leonetti Cellar and L'Ecole No. 41.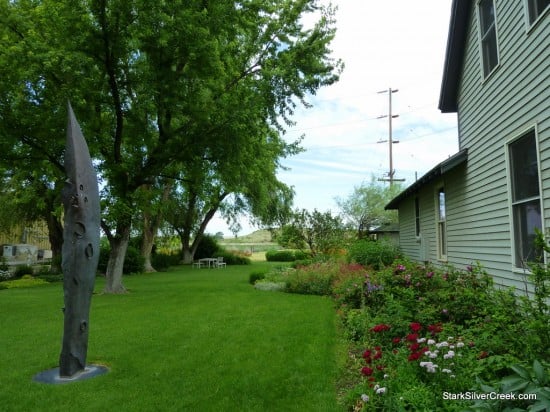 After our tasting, I explored the rest of the property including the backyard area which did beckon me to set up a picnic, uncork a bottle of Woodward Canyon wine and enjoy the gorgeous weather. It was tempting.
Alas, I had just landed in Walla Walla a couple of hours ago and we had to continue our travels to our hotel. The journey allowed us to visit wineries along the way, but didn't offer us the luxury to lie on lush grasses, sipping great wine and nibbling on pungent cheese.
I was beginning to understand the allure of Walla Walla.
In fact, Darcey, one of the owners of the winery was previously employed for 22 years by Walla Walla County Regional Planning Department. When she took on a job in Walla Walla in 1978 she had no intention of staying. What kept her in the region? Bottling Rick Small's homemade chardonnay in his basement on their second date.
How come I have a feeling some good wines were also tasted on that date?
Two years later they were married. And thirty years later, both Rick and Darcey are in the business of creating great wines and making visitors to the Walla Walla region linger a little longer than they had planned.