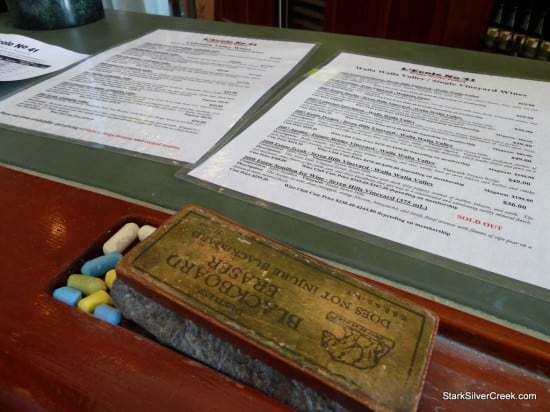 L'Ecole No. 41 winery was the first place we stopped into coming from the Tri-Cities Regional Airport. The airport is a convenient direct flight from San Francisco. With a one hour drive by car, we were in the heart of Walla Walla wine country.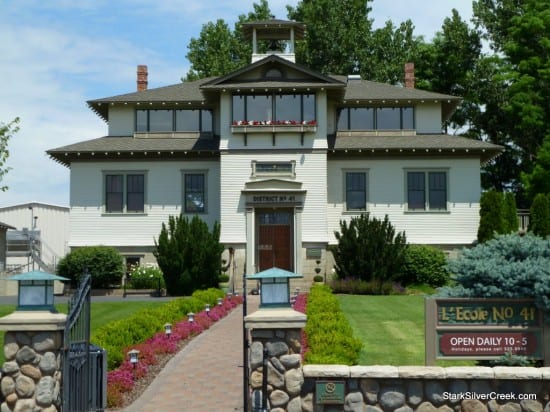 The unique architecture of L'Ecole Winery intrigued us. Built in 1915, this schoolhouse was located in a historic Frenchtown just west of Walla Walla which explains why the winery is named "L'Ecole" instead of the rather plain-sounding English translation, "The School". A local tidbit of trivia is that the owner of the next door winery, Woodward Canyon, actually went to school here.
This family-owned winery, founded by Jean and Baker Ferguson, and now owned and operated by their daughter and son-in-law Martin Clubb, has stayed true to its schoolhouse roots (We were fortunate to sit down for a chat with Martin Clubb on another occasion, more to come on this). In the tasting room which used to be a class room, chalk boards are still used to list available wines and summer promotions.
The wines themselves boast labels of the schoolhouse. In fact, the drawing of the school on many of their labels was the winner of a label contest held in 1984. The winner, 8-year-old third grade student Ryan Campbell won $100 for his design. The schoolhouse that graces the bottles of their flagship wines, Perigee and Apogee take on a more serious tone and feature a photograph of the historic schoolhouse shortly after it was built in 1915.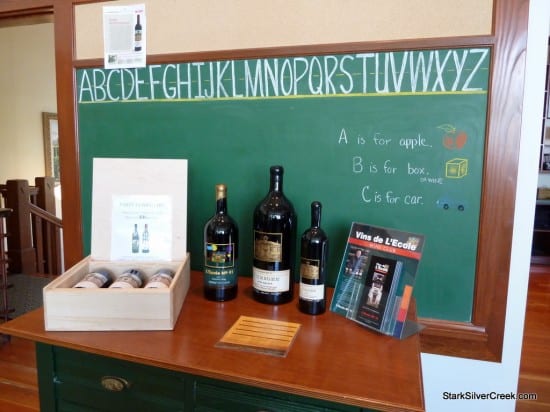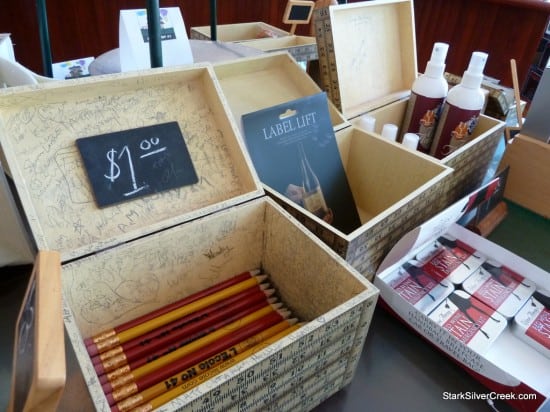 After exploring the tasting room and marveling at the playful references to school (both Clint's parents are retired educators) we landed at the wine tasting area and was greeted by Scott. Little did I know L'Ecole Nº 41 did not just resemble a school, I was going to get my first lesson on Walla Walla wines from Scott.
While I tasted across the multitude of wines both from estate fruit and those sourced from other vineyards in Walla Walla and Columbia Valley (30,000 cases are produced each year), Scott shared what makes the Walla Walla wine region special.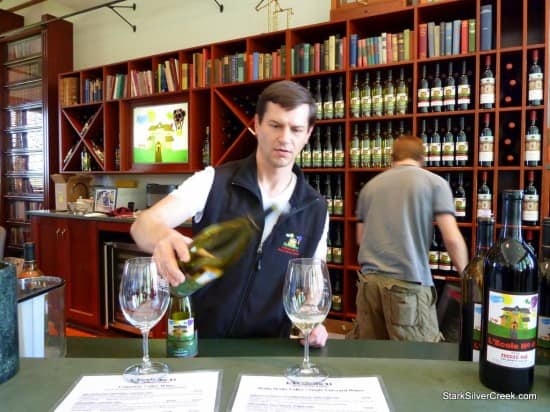 One is that although the average temperatures are cooler in Walla Walla than Napa, Walla Walla receives more hours of sunshine. Scott also educates us on the highly complex and varied terroir of the region which is the result of lava flows and monumental floods.
Another important difference is that most of Walla Walla vines are self-rooted which means the roots are true to the varietal of the top portion of the plant. In many regions including Napa which are much more susceptible to nematodes or phylloxera, vines will be grafted on rootstocks which are designed to be resistant to these diseases. First signs of phylloxera were detected in the Washington area in 1894, however, isolated incidents of it has not spread so most wineries have not moved to rootstocks. (continued on page 2)