One of the most exciting aspects of attending a Jazz festival, besides the great music, is the enthusiasm of all the people who attend. SSC was on location this past weekend to capture the spirit and San Jose did not disappoint. From interviews with groovy folks and those that tried to teach me how to dance to sights and sounds at Cesar Chavez, San Jose opened its downtown to 100,000 visitors and made it a happening party.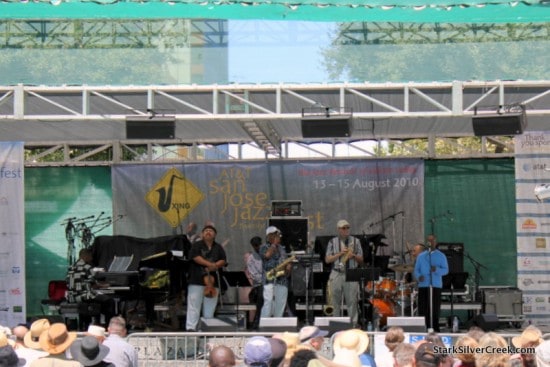 The Salsa Stage was an all-out beat, enough to make even the most stiff-legged (Clint?) of a dancer want to venture out to the streets to shake their butt. And at Cesar Chavez Park I learned that it was all about chilling, and that a cigar and some Cognac would do the trick… ah, this kind of life isn't so bad.
You've seen the photos (hopefully – if not, click here to see Clint's write-up) and now here's the video of the 2010 AT&T San Jose Jazz Festival. Somehow Clint even manages to turn the conversation into car talk.
One of the things I really appreciate about Jazz is the diversity. You can see it in abundance just walking the streets downtown San Jose this past weekend. That's part of what makes it such a wonderful event.
I admit I had more than just a bit of hometown pride as I tried my best to mix in with the rest of those dancing along San Fernado St. by the Salsa Stage.