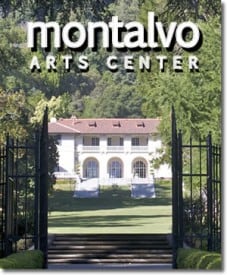 The Great Lawn at Montalvo at the end of the summer is about as close to heaven as you can get this side of Silicon Valley. As evening beckons, the shadows lengthen and silhouettes of stellar jays grace the trees. This was all the more true yesterday evening when Symphony Silicon Valley partnered with the Montalvo Arts Center to present Strauss to Sondheim. For the first time in five years, the lawn opened for concerts. After a glass of wine, you can close your eyes and the place could almost be Tanglewood, but for the heady mix of sage and eucalyptus permeating the air.
The Strauss to Sondheim program was a great choice to baptize the reopening of the Great Lawn concerts. The first half of the evening was almost entirely devoted to works of Johann Strauss Jr., and the second half to showcasing the incredible talents of Lisa Vroman. Both complemented each other well.
The Strauss was a particular delight. Having grown up with a mother who insisted on cleaning house with me at the piano torturing Tales from the Vienna Woods for the umpteenth time, I'd sworn off this music decades ago so it was an eye-opener to realize how truly lovely these works really are. They were perfect opener for the Great Lawn, bespeaking a time and place where grace and elegance trump needless complexity. The surprise of the evening was just how truly funny maestro George Cleve is. While we expect conductors to do their job through strength of personality, we rarely think of humor as being in the mix. Cleve brings a rare intelligence and humor.
Lisa Vroman played off George Cleve perfectly. Straddling opera and Broadway, Vroman has a voice that's more ballsy than an angel, but with such unimaginable suppleness, fluidity and range that time stops when she opens her mouth. Having seen what she could do with an overworked standard such as Send in the Clowns, I'd wager that she could brings tears to an audience's eyes by singing the phonebook. The more intimate setting at Montalvo highlighted her considerable talents as a show woman – which often get lost when she plays larger venues such as Shoreline.
Bringing concerts back to Montalvo brings Montalvo back to the community. If last night provides any inkling of what is in store, we can all be grateful that this gem is in our community.
STRAUSS TO SONDHEIM: A SUMMER EVENING LAWN CONCERT WITH SYMPHONY SILICON VALLEY
Montalvo Arts Center
Summer Lawn Concert
4 out of 5 stars
George Cleve, Conductor
Lisa Vroman, Vocalist