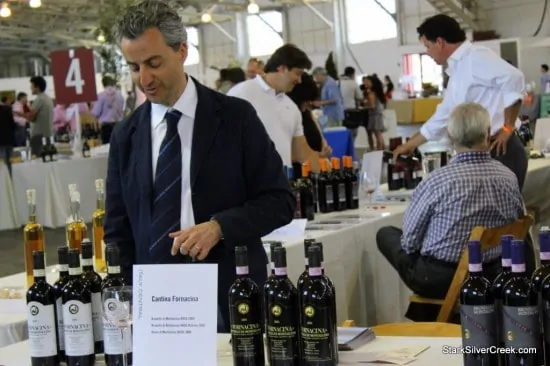 I headed up to the Fort Mason Center for the 7th Annual Golden Glass gastronomic celebration of food and wine organized by Slow Food San Francisco.
The event brings together an international selection of wineries from six countries (US, Argentina, France, New Zealand, Spain, and Italy) that strive to practice environmental and sustainable methods in the crafting of their wines. The largest representation at this year's event was from Mendocino (California) and Italy. The wineries were organized based on country so participants could learn about the regional varietals and practices.
Tasting some of the wines such as Fornacina's Brunello di Montalcino Riserva reminded me of my adventures at Contucci's in Montepulciano, Italy. I also tasted a noteworthy Pinot Noir from Frecciarossa located in northwest Italy. In general, I was impressed with the quality of the wines presented from Italy.

Slow Food is an international movement founded by Carlo Petrini in 1986. It strives to preserve traditional and regional cuisine and promotes farming of plants, seeds and livestock characteristics of the local ecosystem. It was the first established part of the broader Slow movement. The movement has since expanded globally to over 100,000 members in 132 countries. (source: Wikipedia)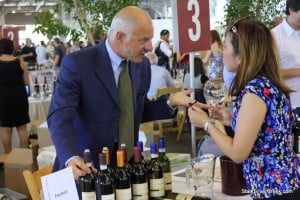 Besides exploring wines around the world there was plenty of locally sourced food to pair with the eclectic selection of vino.
Probably the highlight of the event for foodies would be the butchery demo by Dave the Butcher (aka. Dave Budworth) that took place at the Avendano's Holly Park Market and Marina Meats display.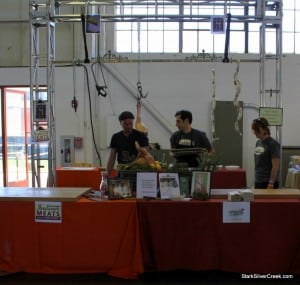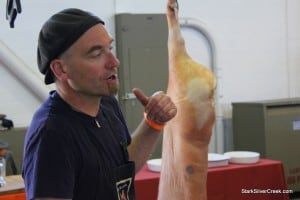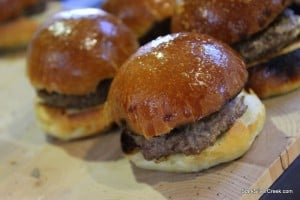 I also had the pleasure of speaking with Gianni Stefanini who is the founder and mill operator for Apollo Olive Oil. All three olive oils I tasted were superb, each having distinct characteristics. The most unique of the three oils (Mistral, Sierra, Barouni) was the Barouni which had a captivating pungency. It did help that I had Gianni personally describe each of his creations with his charismatic Italian gestures and accent. You could tell he was a man who was passionate about olive oil and his creation, a labor of love.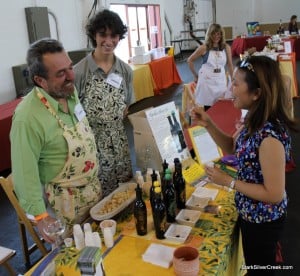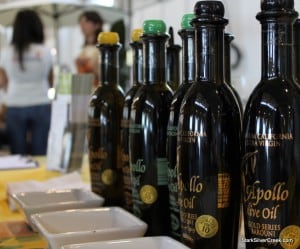 To balance off all the food and wine consumed, Caffè del Doge was present to offer single and double shots of espresso, chocolates and Italian biscuits.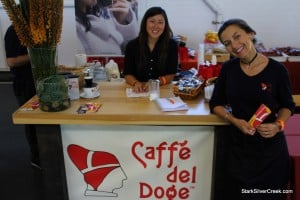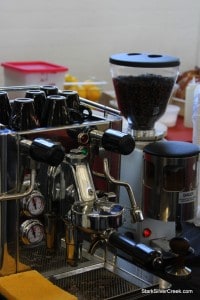 Okay, now let's get to some more mouth-watering photos of this year's food selection.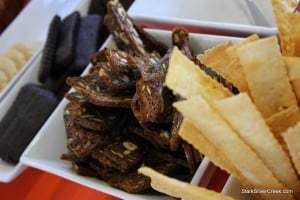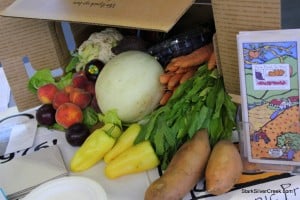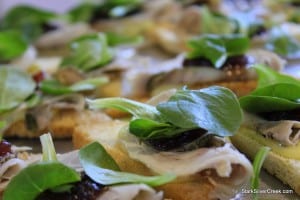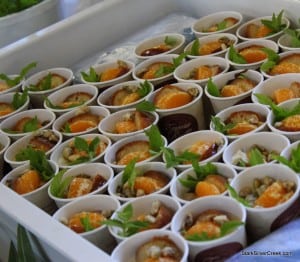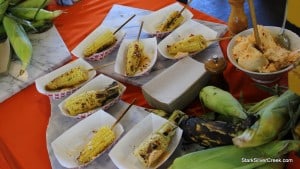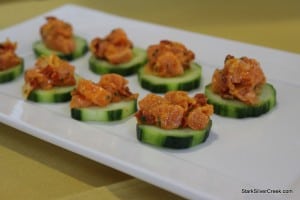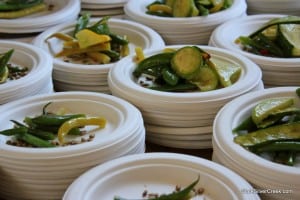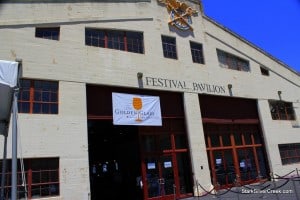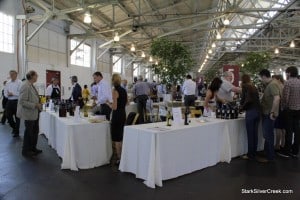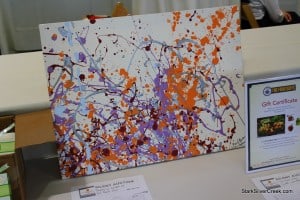 2010 Golden Glass Participating Wineries

UNITED STATES
FROM MENDOCINO

* Barra of Mendocino
* Baxter
* Bink Wines
* Breggo Cellars
* Esterlina Vineyards and Winery
* Handley Cellars
* Magnanimus Wine Group
* Mendocino WineGrape & Wine Comission (MWWC)
* Navarro Vineyards
* Pacific Star Winery
* Paul Dolan Vineyards

FROM THE REST OF CALIFORNIA

* Aver Family Vineyards
* Blagden Wines
* Bodega Del Sur
* Chronicle Wines
* Corkscrew
* Derby Wine Estates
* Dacalier Wines
* Hawkes
* Duende Wines
* Kunde Family Estate
* Lazy Creek Vineyards
* Mercury Wines
* Occasio Winery
* Old World Winery
* Paraiso Vineyards
* Petroni Vineyards
* Prophet Wines
* Riverbench Vineyard
* Terra Savia Organic Wines
* Tallulah Wines
* Wait Cellars
* White Rock Wineyards

ARGENTINA
FROM MENDOZA

* Makia Estate

FRANCE
FROM LOIRE

* Domaine du Mortier – Loire
* Return to Terrior
* Vincent Gaudry – Loire

FROM THE REST OF FRANCE

* Adegas Gran Vinum – Rias Baixas
* Domaine Beauthorey – Languedoc
* Domaine Guillot-Broux – Burgundy
* Domaine Pierre Andre – Southern Rhone

NEW ZEALAND

* Riveryby Estate

SPAIN
FROM TORO

* Bodegas Abanico
* Canto Petirrojo

FROM THE REST OF SPAIN

* Adegas Gran Vinum – Rias Baixas
* Bodegas Silvano Garcia – Jumilla
* Bodegas Los 800 – Priorat
* Bodegas Penalba Herraiz – Ribera del Duero

ITALY
FROM ABRUZZO

* Cantina Tollo
* Centorame
* Scarpone

FROM Campania

* Il Convento
* D'Antiche Terre

FROM LE MARCHE

* Ciu Ciu Vini
* Marotti Campi
* Alberto Quacquarini
* Raina Viticoltori in Montefalco
* Tenuta San Rocco

FROM PIEMONTE

* Alessandria
* Antica Grapperia Elena Borra
* Anzivino
* Cascina Bruciata
* Filippo Gallino
* Fratelli Alessandria
* La Corte
* La Montagnetta
* Marco Tranchero
* Poderi Ruggeri Corsini
* Prunotto
* Renzo Castella
* Tenuta Mazzolino
* Tranchero Osvaldo

FROM Trento Alto Adige

* Cantina San Michelle Appiano
* Cantina Produttori Coltrerenzio
* Colterenzio

FROM TUSCANY

* Cantina Fornacina
* Morisfarms
* Sassotondo
* Tenuta di Montecucco
* Cupano

FROM UMBRIA

* Castello delle Regine
* Raina
* San Rocco, Tenuta

FROM VENETO

* La Montecchia
* Nicolis
* Ruggeri
* Zenato

FROM THE REST OF ITALY

* Az. Vinicola Alfredo Bertolani
* Frecciarossa – Lombardia
* La Crotta Di Vengneron – Valle d'Aosta
* Renzo Sgubin – Friuli- Venezia Giulia
* Pala – Sardegna