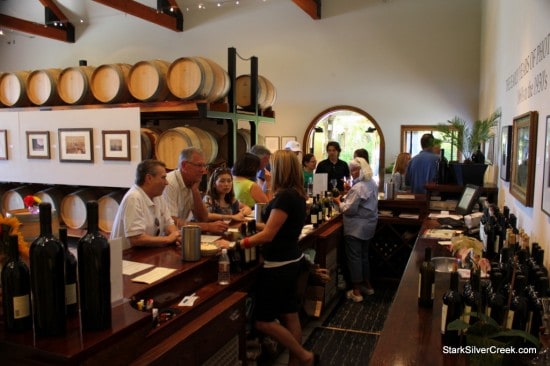 Picking up wine club selections instead of having them shipped to our doorstep is a mighty fine reason to head up to Napa. Being so close to California's wine country makes this option not only a pleasant way to spend the day, but also highly feasible.
On this particular occasion, I decided to pick up several shipments and stop by Turnbull Wine Cellars for their wine club party. I enjoy wine tasting at Turnbull because the Reserve room is never too crowded, the company pleasant and the wines across the varietals are consistently gratifying.
Of the wine selection I tasted at this event, my favorites were the 2005 Turnbull Black Label and their 2006 Fortuna Merlot. The Turnbull 2006 Black Label showed potential, but could use some more time in the bottle.
It seems each time we are at Turnbull, we always meet some great folks at the intimate tasting bar and within 15 minutes, it's like we are old friends. This time we met a couple who had the most adorable and well behaved children that played just outside of the Reserve room while the couple were able to relax and taste some wines.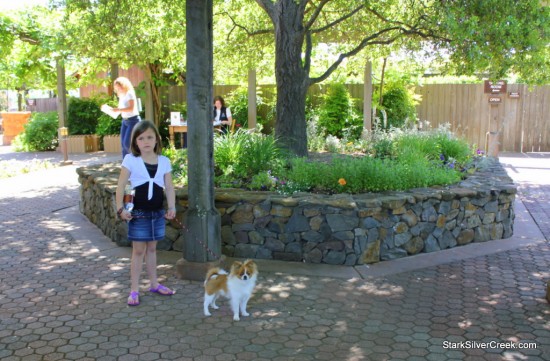 The atmosphere was lively, yet laid back. It was a comfortable tempo of wine pours, staff walking past with hors d'oeuvres and conversation.
I glanced at my watch and realized I had a restful hour at Turnbull. Time to be off to the next winery. As we were leaving, I picked up my wine shipment for the quarter. I turned to Clint and smiled as the cool breeze on my face was chased away by sun light.
Here are the photos from the day. A while back I caught up with Peter Heitz, winemaker at Turnbull. You can check out the podcast here: Turnbull Cellars' Peter Heitz discusses wine with Loni on 'WineTales'