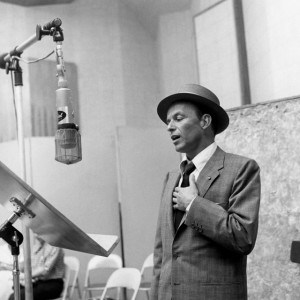 Even Frank Sinatra could have dialed this one in. At least he'd look cool though. The San Jose Sharks gave 'lifeless' new meaning in a potential series-ending game four as they were blown out 7-1 by Detroit. So long sweep.
Earlier today, I was thinking that this was their chance to put an exclamation mark on the proceedings. To, as Gary Vaynerchuk of WineLibrary TV would say: CRUSH IT. Hey, guys, this is your chance, I thought, to really show your Stanley Cup hunger. Championship teams know how to draw blood. Little did I know, that the Red Wings would be thinking the same thing.
It was as if Pandora's box landed on Joe Louis Arena. And out popped Johan Franzen. It was a Swedish magic show. The joke was on all of us! 4 goals, 2 assists for the once gimpy showman. Talk about asserting yourself. "Dose of reality?" Yes, indeed.
But you know what?
Why bother playing in front of a crowd that doesn't like you?
Especially one that tosses octopi in your general direction. Let's bring it home boys and win it for a frenzied crowd. Then again, there's something about an original six NHL team against the wall that brings out the storied ghosts of playoffs past…
So, will it be Saturday Night Fever this weekend at HP Pavilion? It had better be. One more win for Detroit, and the prospect of heading back to a potential game six in Hockey Town is not a pleasing thought: Maybe They Can Take That Away From Me.
Other thoughts:
Is this the Dan Boyle own goal equivalent of round two?
To score on Nabokov, the formula remains the same: Get traffic in front. The very first goal set the tone. Bertuzzi (unfortunately), instead of the usual Holmstrom, set the screen for Franzen's first goal.
Can Heatley slap it or what. That was one heck of a shot on the Sharks' only goal in the second period.
Canadian pride alert: Look no further than tonight's exciting Montreal victory (3-2 over the Pittsburgh Penguins) for a gutsy performance. P.K. Subban, of junior championship pride, stepped in to replace Markov and logged twenty minutes of solid ice time. He showed calm, slowing the play when needed behind his own net. And in the crucial last minutes stepped up and took a shot against Marc Andre Fleury, killing valuable time. Well done, especially since being demoted to Hamilton back in February.