New Century Chamber Orchestra's Sea to Shining Sea was a special treat.
Samuel Barber's 1836 Adagio for Strings found its way into our collective unconscious when it was played during a radio broadcast of the 1945 funeral of Franklin Delano Roosevelt. Since that time its been played on radio announcements of JFK's in 1964, a commemorative service at the World Trade Center, as well as the funerals for Leonard Bernstein, Price Rainier, Albert Einstein and Princess Grace. Yet despite this wide collective exposure, the piece lacks the immediate recognition of other funeral music, such as Chopin's Opus 35. As the bows simultaneously drew the sustained first note, I realize that this is just as much about grief as a shared emotion as it is about performance as a communal experience.
New Century's treatment of this piece didn't take the listener anywhere they had never been before. However, I was struck that unlike much more intense music, this performance left room for the listener. New Century milked the silences and odd dissonances for all they were worth, sustaining them so the audience had time to experience their own emotions. This music doesn't hit you over the head, but rather draws you in with it's austere beauty.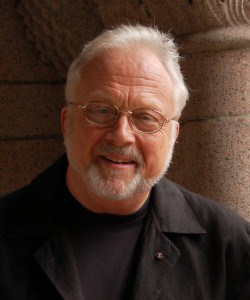 Barber's work paired exquisitely with Copland's Appalachian Spring (1944). I'm not only speaking of them both originating at roughly the same time and place. Stylistically compatible, one flowed into the other seamlessly. As much as the Adagio for Strings speaks to our grief, Copland acknowledges the same, but brings the listener to a safe place. Having listening to a lot of Copland over the last six months, I appreciated hearing this live – especially as New Century was far better than any of the recordings I've listened to recently.
The special treat for the evening was composer William Bolcom's Romanza for Violin and String Orchestra. Commissioned specifically for New Century, William Bolcom's Romanza opens with an underwater kind of feel. Swirling and edgy, the opening dissonances worked well with the previous Barber and Copland, but the pizzicato portion brought the listener someplace very different. This piece wasn't as much funereal as it was dark and foreboding. It's not so much about mourning, as it is anticipatory dread. This piece is greatly enhanced by a live performance, and Ms. Salerno-Sonnenberg meet the emotional extremes of this piece head on.
The evening closed with Copland's Hoe-Down from Rodeo (1945). This transition in mood was the perfect note to end a stellar evening on. A newly charged audience rose to its feet in appreciation.
The upcoming 2010-2011 New Century Season opens in September, with featured composer Mark O'Connor.
Barber: Adagio for Strings
Bolcom: Romanza violin concerto (Commission, World Premiere)
Nadja Salerno-Sonnenberg, violin
Copland: Appalachian Spring (chamber version for 13 instruments)
Copland: Hoe-Down from Rodeo
New Century Chamber Orchestra
Sea to Shining Sea
4 out of 5 stars