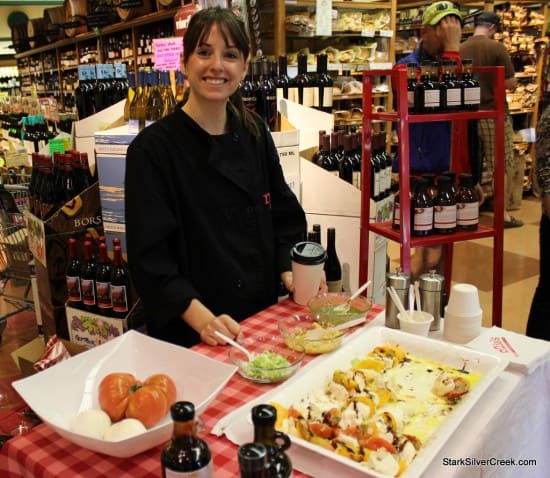 A couple of weeks back, I caught up with Mia Sebastiani at Sonoma Market to discuss how to add flare to a spring and summer time favorite, Caprese Salad. Using juice heirloom tomatoes, Burrata cheese instead of plain mozzarella, and a balsamic reduction from her Mia's Kitchen line, we were able to make a dish that flew off the plate as quickly as we were able to conjure it up.
To find out how you can create this fabulous dish, check out the video here.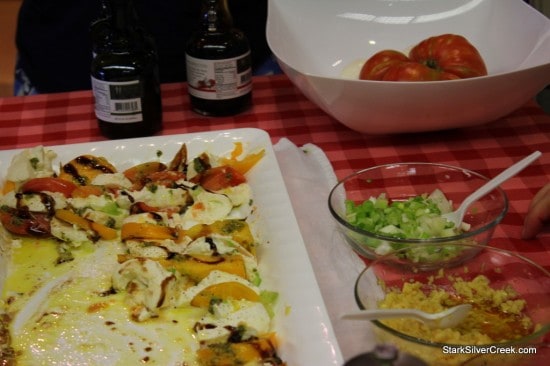 Here are some behind-the-scenes photo from the video shoot. I made the fantastic discovery of Burrata thanks to Mia.