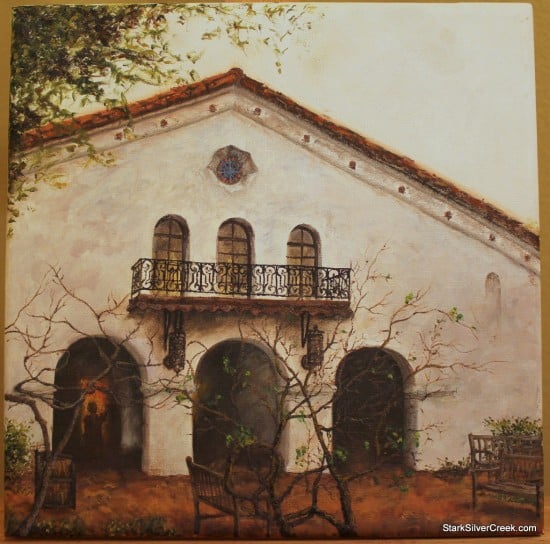 Part of being a good artist, according to my oil painting teacher, is to know when to stop. Stop painting.
In the last episode of The Artist Diaries, this was the topic of contention and great drama. This week, I had to face the very same question. I try to paint a little every evening. It is a nice way to clear my head of details so that the larger ideas can ferment. During a session this past week, I realized that I may be finally done with my painting 'Lucie Stern Through the Looking Glass'.
The name of the painting comes from the fact that this is the Lucie Stern Theatre in Palo Alto and the particular photo I took was during a performance of 'Rabbit Hole' by Palo Alto Players. Hanging across the balcony railings in the original photo was a banner with the play's name. I was contemplating whether I should paint the banner into the painting. However, after I completed the railings, I loved the detail so much, I couldn't bear covering it up so the banner was never hung across the balcony, but the name stuck. A piece of trivia for you dear reader.
I decided to stop painting and wait until my next art class to ask Lee, my teacher, for her opinion.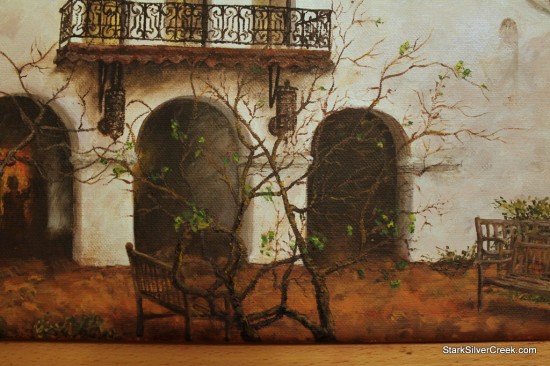 The inspiration for my next painting comes from a photo taken in the summer of 1975 of a candy apple stand at the The Ex in Lansdowne Park in Ottawa, Canada. I choose this photo because I love the bright colors of the candy apples and lemons. I also chose this painting because it features people which I have not painted up until now.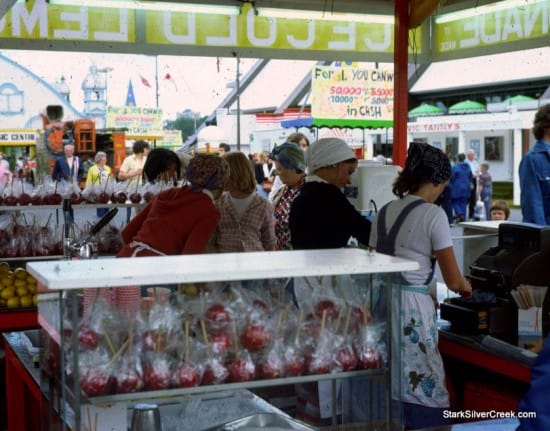 This will be a very challenging painting and I look forward to painting it because of this. What fun would it be if when you start an endeavor you already know you will succeed?
So much in life is about the struggle during the process. It is this struggle that enables the painter to become a better artist.