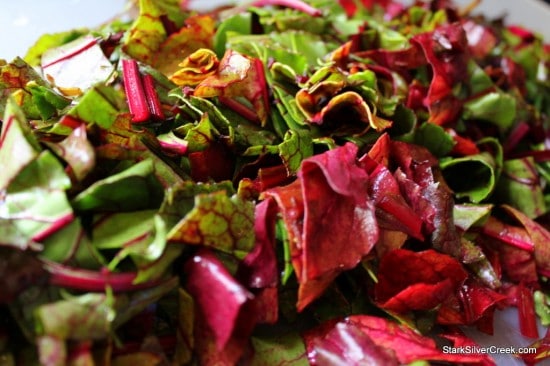 Stepping off the plane from London at SFO, I had many issues occupying my mind. One was both the excitement of seeing my first shipment of vegetables and fruits from Live Earth Farms and the incredible challenge of figuring out what to do with all of it before I had to take off to Ottawa, Canada one day later.
I had some foresight into this predicament a few weeks ago and I had purchased a slow cooker as a possible solution. On Saturday morning, I took most of the greens and even the rutabaga and chopped it up and placed the mix into the slow cooker. Next I poured in some tomato sauce and chicken stock while Clint gave me the look he usually gives me when he is not sure if I am at the brink of brilliance or insanity.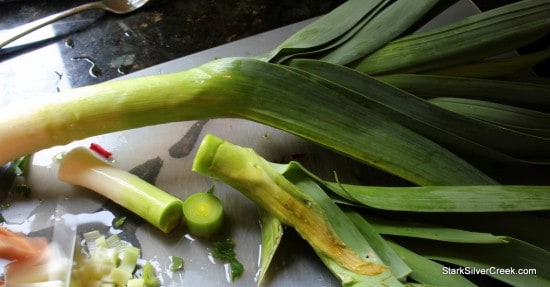 I placed the slow cooker on medium heat for 7 hours and then went about my day running errands that had crept up after two weeks of being in Europe and going to my oil painting class. When I returned, the home was filled with the wonderful smell of simmering vegetable stew. It was a most welcoming experience and the perfect comfort food before Clint and I rushed off to a circus event in San Francisco.
Between the "Let's cozy up" Roasted Beet and Goat Cheese Salad and this slow cooker vegetable stew creation, I was able to get through the entire first shipment from Live Earth Farm.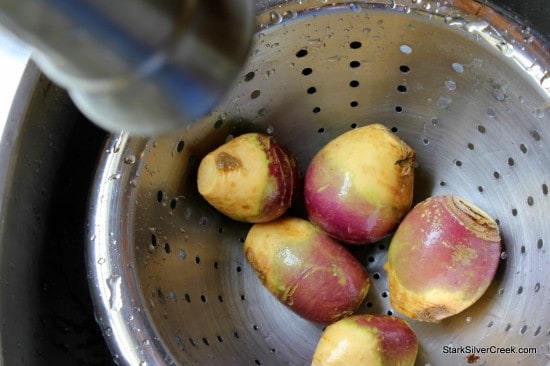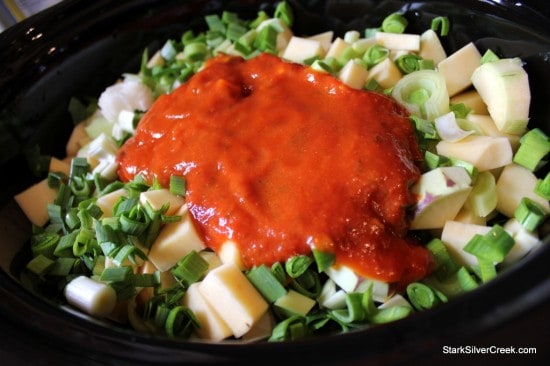 Okay, not the entire shipment. I still have a bunch of radishes…what shall I do with them? Any suggestions?