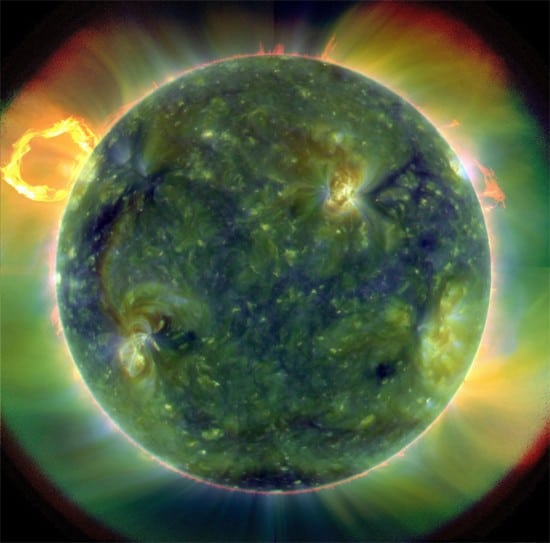 Nasa has released some stunning new images of the sun taken with its newly launched SDO (Solar Dynamics Observatory) capture technology. Prepare for some jaw-dropping photos—with resolution 10x better than high definition television. Forget about a yellow happy face, it's as if the Sun has undergone a sexy Photoshop makeover.
"These initial images show a dynamic sun that I had never seen in more than 40 years of solar research," said Richard Fisher, director of the Heliophysics Division at NASA Headquarters in Washington. "SDO will change our understanding of the sun and its processes, which affect our lives and society. This mission will have a huge impact on science, similar to the impact of the Hubble Space Telescope on modern astrophysics."
The SDO, launched February of this year, is the "most advanced spacecraft" ever designed to study the sun.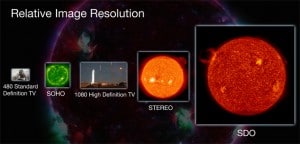 Scientists will use it to learn more about the Sun's role in the atmosphere and its impact on climate.
Each day, SDO will send 1.5TB of data, or the equivalent of 500,000 MP3 songs, back to earth. Yes, that guy in the NASA uniform at Costco is buying hard drive upgrades.
Now, only one question remains: When can we see all this in 3-D?
Source: NASA's New Eye on the Sun Delivers Stunning First Images