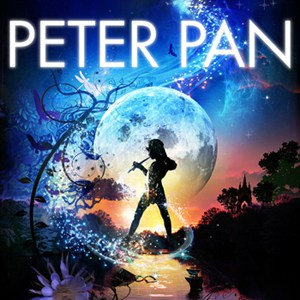 Last seen in Berkeley, Peter Pan is soon touching down in San Francisco. Chances are you've never seen him like this. SHN is pulling out all the stops to put on what may be the definitive, live version of the famous story.
Of course it all starts with flying, so Peter Pan needs more than just a standard stage. Enter the in-the-round, 360-degree tent, now erected at Ferry Park in San Francisco.
According to SHN: "The cast and audience are immersed in a CGI Neverland, so that when Peter and Wendy fly to Neverland the audience flies with them over 400 square miles of virtual London and beyond. A magical park-like setting will be created that invites patrons to enhance their entertainment experience."
Conceived by an award-winning creative team and featuring 22 actors, stunning puppets, epic music, and dazzling flying sequences surrounded by breathtaking video, Peter Pan was a smash hit when it launched in London in 2009. The world's first 360-degree video projection for live theater flies both cast and audience over Edwardian London. The show's duration is two hours and twenty minutes, including a twenty-minute intermission.
The tent at Ferry Park just went up, and here is a photo of the impressive facility. Peter Pan should be happy to be spending time in such a fine SF location!
Peter Pan opens May 8, 2010.