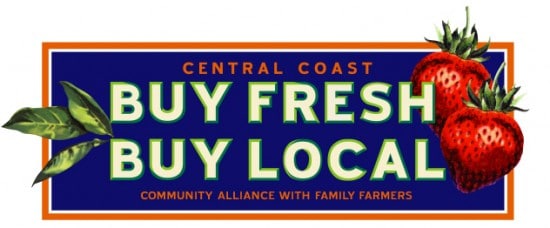 Ever since reading both of Michael Pollan's books, The Omnivore's Dilemma and In Defense of Food, I've been trying to look for ways to eat healthier. One of the steps I took last year was to support Community Supported Agriculture (CSA) and signed up for Live Earth Farm's regular season.
Live Earth Farm is small, family-own farm that is located in the foothills of the Santa Cruz Mountains.
As a member, I'll be picking up vegetables and fruits grown organically and locally on a weekly basis as of April this year. I am looking forward to the variety in produce and the challenges I am sure I will face figuring out recipes and ways to inject even more vegetables into our diet.
According to the schedule posted on Live Earth Farm's website, for the month of April, I should be expecting strawberries, citrus, arugula, beets, bok choi, broccoli, cabbage, carrots, garlic, leeks, spinach, turnips…and much more.

The cost is $29/week for the small share. This season I did not choose any of the options such as extra fruit, eggs or bread as I wanted to try the basic program to see how I like it.
It will be an exciting adventure and I'll keep you updated on my experience.