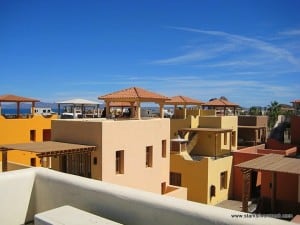 The man has spoken. Today, Loreto Bay announced on its web site Loreto Bay News that a sale is "currently moving ahead." Seeking to dispel rumors that the deal had fallen through, the short post states, "upon the successful completion of this process, there will be an official announcement that will be communicated via the Loreto Bay News website."
Loreto Bay, a seaside resort on the coast of the Baja, is undergoing ownership changes as it seeks to inject more capital into the project once backed by Citi. Meanwhile, construction has continued with many home owners taking possession of completed homes over the past twelve months.
Home owners will likely smile, and take this "announcement" with a grain of salt. However, that the Loreto Bay company is making efforts to keep everyone informed is commendable, despite the lack of substance at this point.
Those interested in learning more about Loreto Bay should check out the section here, that has over 4 years of posts including updates, construction, floor plans, and editorial. In addition, don't forget to visit the Loreto Guide for your favorite restaurants, places to stay, and things to do.
22 February 2010
Dear Homeowners,

In the past weeks rumors have been circulating regarding the sale of Loreto Bay to a new developer; particularly there have been rumors that the sale has fallen through. We would like to dismiss these rumors by stating that the sale is currently moving ahead.

We would also like to reiterate that the only official channel of communication is Loreto Bay News. The Loreto Bay News website has not been updated given that the Company is in serious negotiations, with certain confidentiality limitations, that prevent the communication of information regarding the on-going sale process. Upon the successful completion of this process, there will be an official announcement that will be communicated via the Loreto Bay News website.

Regardless of the situation, it is important to mention that Loreto Bay News has been answering questions from homeowners addressed to moreinfo@loretobaynews.com . As such, please do not hesitate to contact us through this mean. In the near future, Loreto Bay News hopes to be sharing good news.

Best Regards,

Loreto Bay News