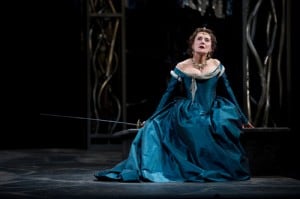 Two heavyweight openings tonight in the San Francisco Bay Area. Phèdre, starring Seanna McKenna, who according to the National Post "holds the Canadian patent on greek tragedy" opens at the American Conservatory Theatre. While across the Bay Bridge, Coming Home, by South African playwright Athol Fugard opens at the Berkeley Rep.
Expect big things. Both of these shows are must-sees for fans of theater, spectacle.
Interestingly, Phèdre by Jean Racine, celebrates the Shakespearean tragedy with "illicit passion" and "ancient power struggles" and the New York Times has called Anthol Fugard "the greatest playwright writing in English since Shakespeare." So, tragedy, drama, passion are the order of the day, or should I say evening.
How appropriate we have the rains, storms washing across us this week. It's the perfect backdrop for intriguing theater.