This is a Sponsored Post written by me on behalf of LG Chocolate Touch. All opinions are 100% mine.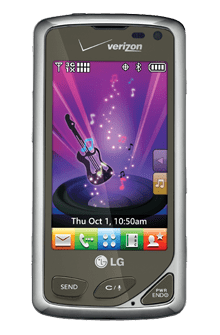 Here's another interesting phone choice from Verizon for those looking for an alternative to the iPhone (Loni) and Droid (Clint): the LG Chocolate Touch. With one of these smartphones you can ditch your MP3 player, your digital camera, and even you're old Coleco football video game. Your pocket will thank you!
For only $79 from Verizon (with two year contract) you get a lot of value. Here are some of the standout features that I noted when checking it out recently at my local store.
The Chocolate uses Dolby technology which produces surprisingly good sound quality, both for music (a strong point, with nice built-in multimedia player… Android, please take note) and calls.
The smartphone also delivers the bling factor with colorful, fun visual effects. I was impressed with the "Rhythimcal Beat" that enables it to vibrate to the beat of the music.
Okay, so it may not exactly help you get some work done, but everyone can use a little break, no?
Fortunately, LG recognizes the importance of the social networking world, especially given the younger targeted demographic. A one-touch Social Network Message Key gives you easy access to all of your favorite sites including Facebook, MySpace, and Twitter.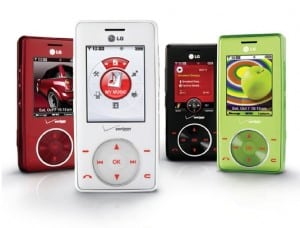 Visual Voicemail is icing on the cake, and an increasingly desirable feature these days. Multimedia-wise the Chocolate Touch separates itself from the pack with a slick player for pictures, videos and voice messages. A lot of manufacturers don't put the effort into their software in these areas, so it's nice to see them here.
Finally the built-in camera, at 3.2MP, delivers quality pictures and videos, and also includes an image editor… yes, all of this in the palm of your hand.