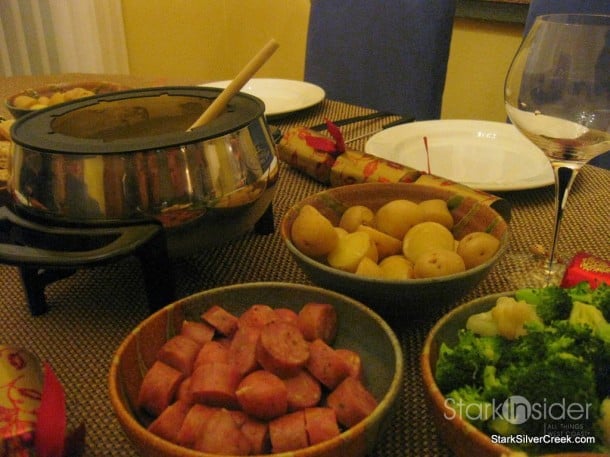 I hope you and your family had a wonderful New Year's eve to kick off the shiny new decade. Clint and I spent last night in the wonderful company of the O's.
Chef Suzy O—, as usual laid out an incredible feast with a fondue pot of Gruyère cheese surrounded by bowls of freshly baked bread, steamed broccoli and cauliflower, chicken apple sausage and potatoes. It was an indulgent main course, the ultimate comfort food that casts all new year's resolutions aside for another day. Frankly, anything dipped in warm, thick Gruyère cheese would taste sublime.
This dip in the fondue pot was of course right after the appetizers we already had.
There were thin crispy crackers that one could dip in edamame hummus or top with a piece of brie and some jalapeño jam. The latter combination was smoking good. On its own, the jalapeño jam is too hot for my liking. A quick test of it with my tongue initially had me turning away the appetizer. However, Carl O— convinced me that I had to try the appetizer in its entirety. He was right. The creaminess of the brie balanced off the heat from the jalapeño jam and the cracker underneath gave the entire bite crunch and structure. It's a fantastic appetizer to bring to a event and surprise some of your family and friends.
For dessert I had baked an apple pie. Here is a flashback to earlier in the day: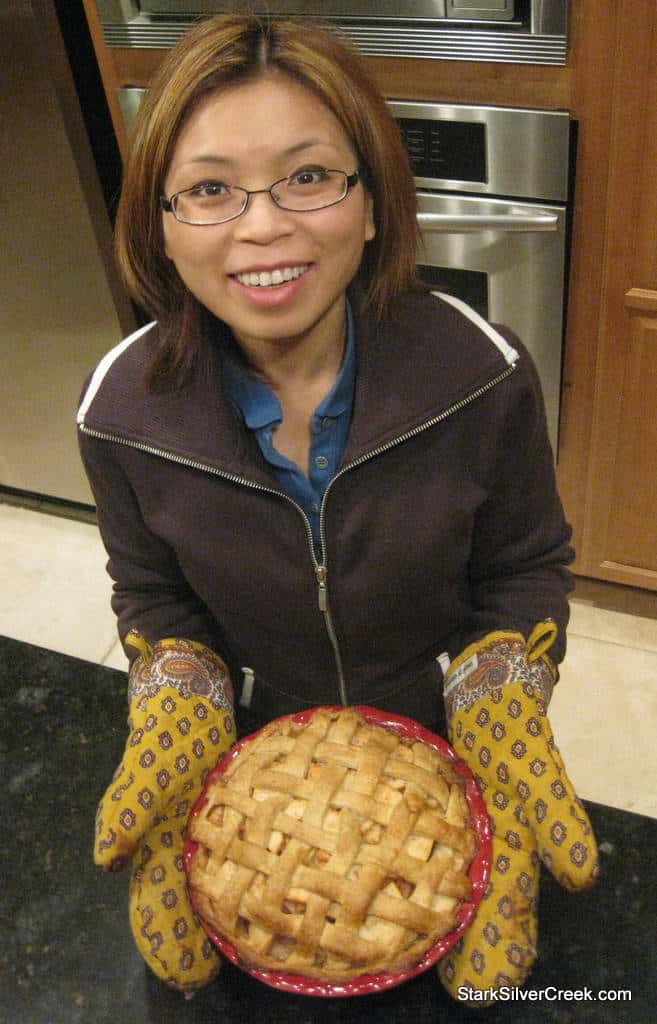 The apple pie turned out looking mighty fine. You can find the recipe for this apple pie in my blog post: 'Easy As Pie' Apple Pie Recipe.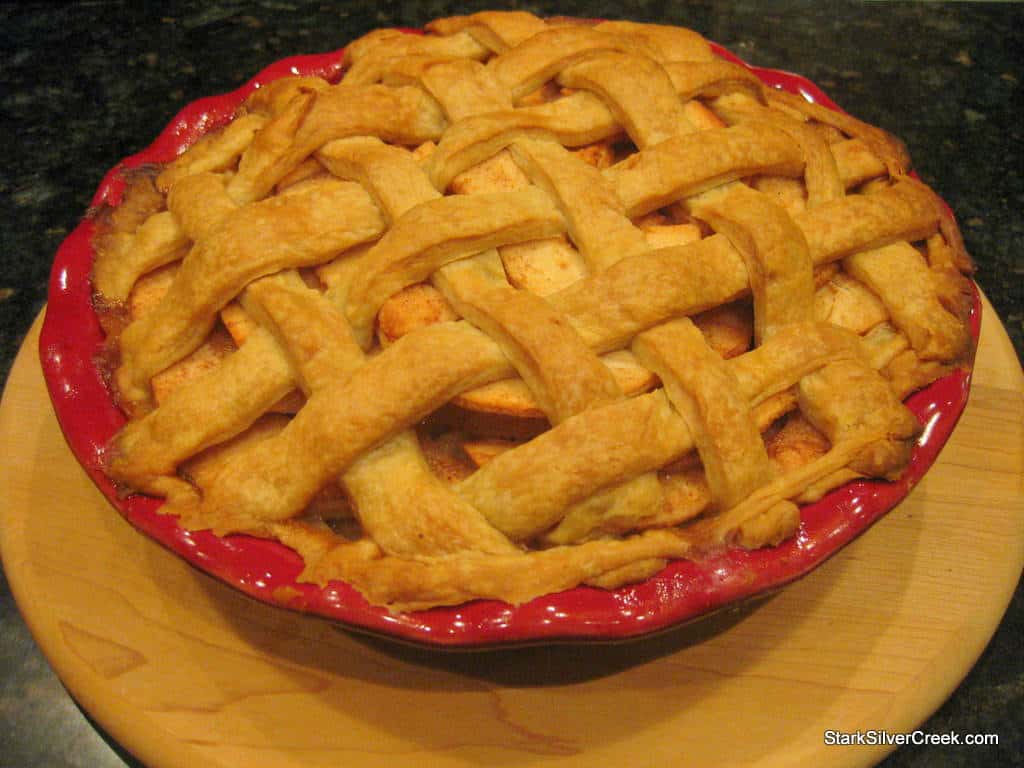 The apple pie for dessert was served with ice cream making it a classic and decadent end to a wonderful meal. Naturally this had to be paired with a huge latte that Carl made for me…he even tried out some of his latte art.
In case apple pie didn't satiate enough of your sweet tooth, Suzy also had homemade cookies and bars set out. I couldn't resist and tried a couple of these as well. Her signature cookie is the butter spoon cookies. These cookies are so good and have a load of butter in them. Julia Child would be proud!
With all the consumption of food, what better way to end the evening than with a game of Charades. The topic of all the words and phrases?
Food, of course! Yours truly mixed up the word Mimosa (cocktail of orange juice and champagne) with the meaning of samosa. I was glad to have contributed to the many laughs during this part of the evening.