The 2010 Winter Olympics in Vancouver, British Columbia are drawing near and the excitement is building with the Olympic torch relay. However, nothing announces that the Olympics are coming to a town or country than the onslaught of souvenirs.
While at the local Loblaws grocery store picking up some humus, salad greens and tomatoes, I noticed these cute pins and key chains just as I was entering the checkout line. Of course, I knew logically that these souvenirs were placed there strategically for that impulse buy.
In my case, it worked. I couldn't help myself and purchased the 2010 Dual Pin ($8) and the Vancouver 2010 Mukmuk metal key chain ($10). Mukmuk is a Vancouver Island marmot who is one of the mascots of the Olympics.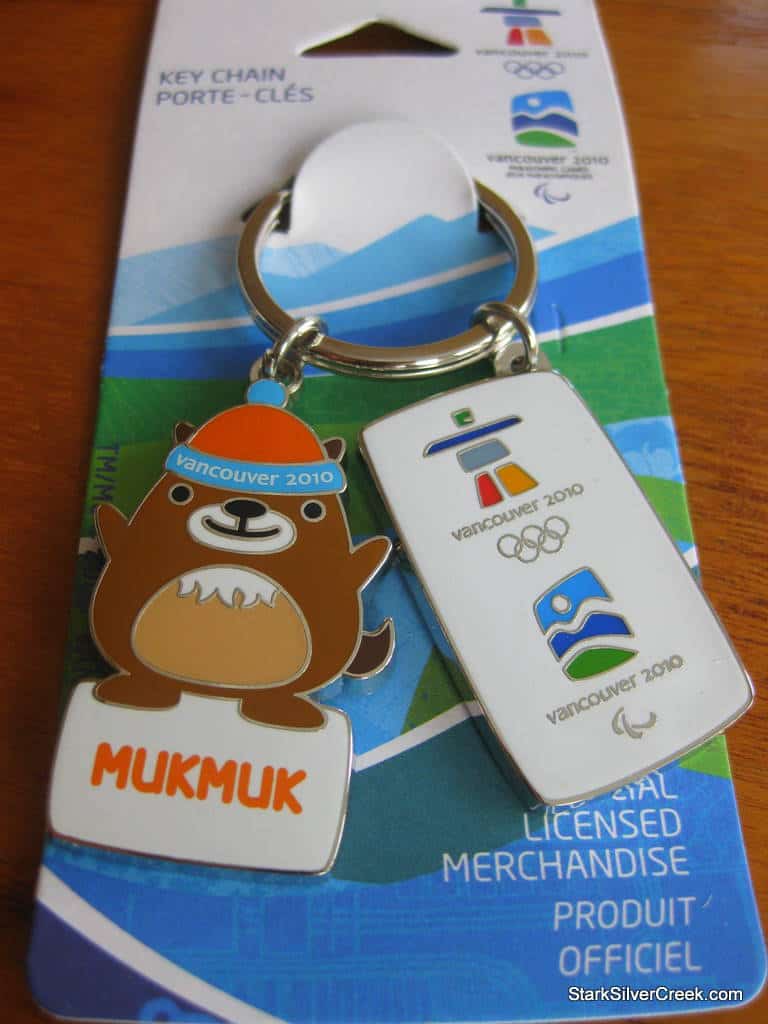 After purchasing my souvenirs from Loblaws of all places, I found out that there is an extensive Olympics store online which offers an impressive selection of pins, key chains, coins and clothing to make sure even if you can't be in Vancouver in February, you too can own a piece of the 2010 Vancouver Winter Olympics spirit.
I especially like some of the pieces created by Birks for the event. Birks is a Canadian jewelery store. One of the first gifts Clint ever gave me was a sterling silver necklace with an Inukshuk pendant. As you know the Inukshuk is the official logo of the 2010 Vancouver Olympics…quite a connection, no?
Some of my top picks created by Birks from the 2010 Vancouver Olympics store are:
Vancouver 2010 Sterling Silver Nature Bookmark ($95)
Vancouver 2010 Enameled Silver Plated Inukshuk Key Ring ($45)
Vancouver 2010 Silver Plated Drink Charms ($95)