The ski season is off to a great white start. Over 5 feet of snow wonderfully fell from the sky over the weekend in the Tahoe area.
Friend of Stark Insider, Steve Giovenco, posted this photo on his Facebook page, showing about three feet of snow on his deck.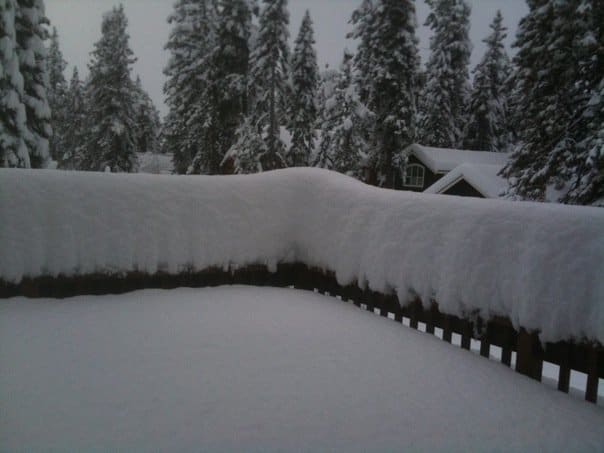 There is so much to do in Tahoe. Ski, mingle, skate, mingle, snowboard, mingle, jog, mingle… you get the idea. We have some great videos I'll post over the coming days of the area with some fun interviews and sights from around the area.
Checkout the above video, a gondola ride up to Schaffer's Camp at the peak of Northstar. Also, you'll learn the kinds of dudes you can meet riding in a gondola!