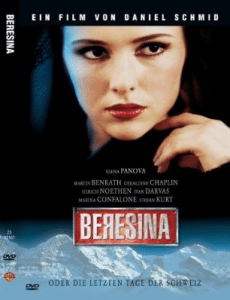 In the mood for something different? How about an eccentric Swiss black comedy? Yes. I know what you're thinking. Not another eccentric Swiss black comedy.
Beresina is an intriguing, quirky musical that played at Cannes and Cinequest, and is now available as a Cinequest release. It is regarded as one of Switzerland's most famous movies. And no wonder. It simultaneously entertains and confounds with its intricate plot involving greed, the government, and the fate of the nation.
Daniel Schmid's direction establishes a nice rhythm as he cuts from multiple story lines that eventually collide.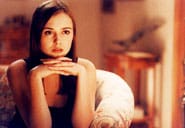 Elena Panova plays a Russian call girl who desperately wants Swiss citizenship. As everyone around her makes promises, she channels Inspector Clouseau and Agent 99. Later, she fumbles and flirts her way to an accidental coupe d'etat.
If you're looking for a Foreign film with flare that doesn't take itself too seriously, give Beresina a shot. It'll tickle your funny bone and make you smile at all things eccentric Swiss.
Beresina or The Last Days of Switzerland
4 out of 5 stars
A Cinequest Release
Directed by Daniel Schmid
Starring Elena Panova, Geranldine Chaplin, Mrting Benrath, Ulrich Noethen, Ivan Darvas, Marina Confalone, Stefan Kurt