A while back I discussed the wonders of chocolate shavings and edible gold flakes for dressing up a brownie ice cream cake recipe.
This recipe and technique was used again recently to create a beautiful sweet ending to a family dinner. Instead of a square mold, a circular pan was used to bake the brownie and a 9 inch cheese cake spring form pan was used. I found that it came out more easily using this than the square pan that had been used in the earlier discussion of this recipe.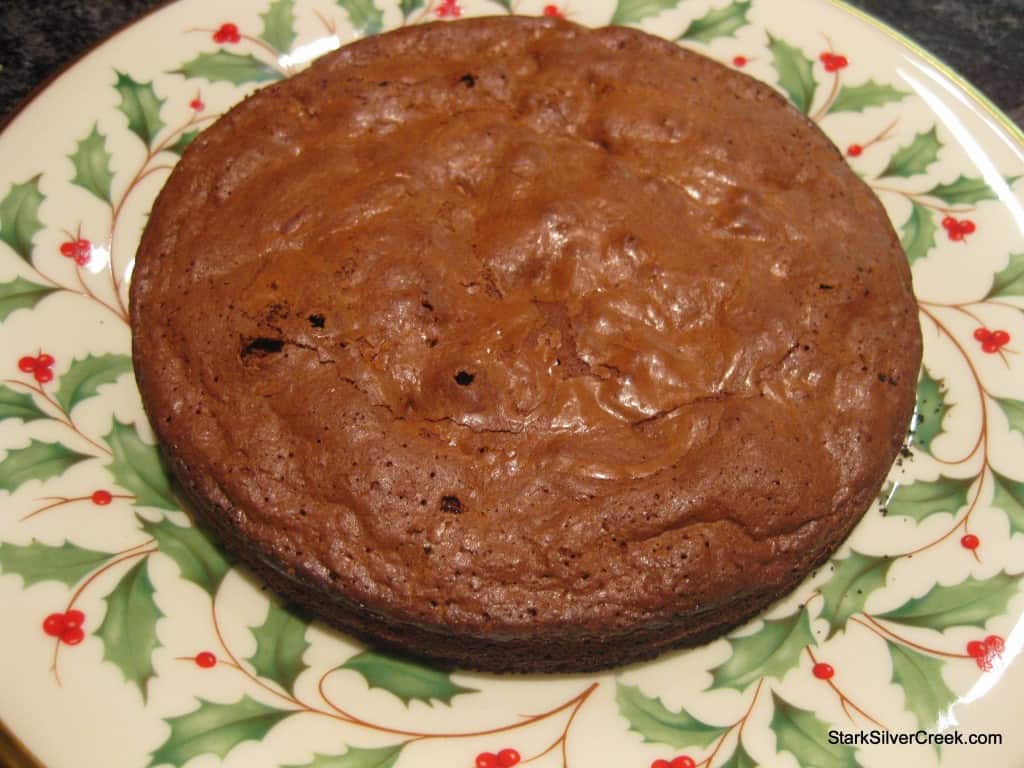 The cheese cake form is covered with foil and the softened ice cream is filled into the form and put into the freezer to set. It is best to let it set overnight. When you take the ice cream out, it is a lot easier than the square pan because the cheese cake form is built to release its contents by expanding the walls.
I found the circular form also means the melting of ice cream layer is more evenly distributed instead of the edges of a square form melting more quickly than other sections of the cake.
To make sure the ice cream layer was more securely attached, a zigzag of honey was also placed on the brownie layer before the ice cream layer was placed on top. I didn't run a controlled experiment, but it seemed to have worked.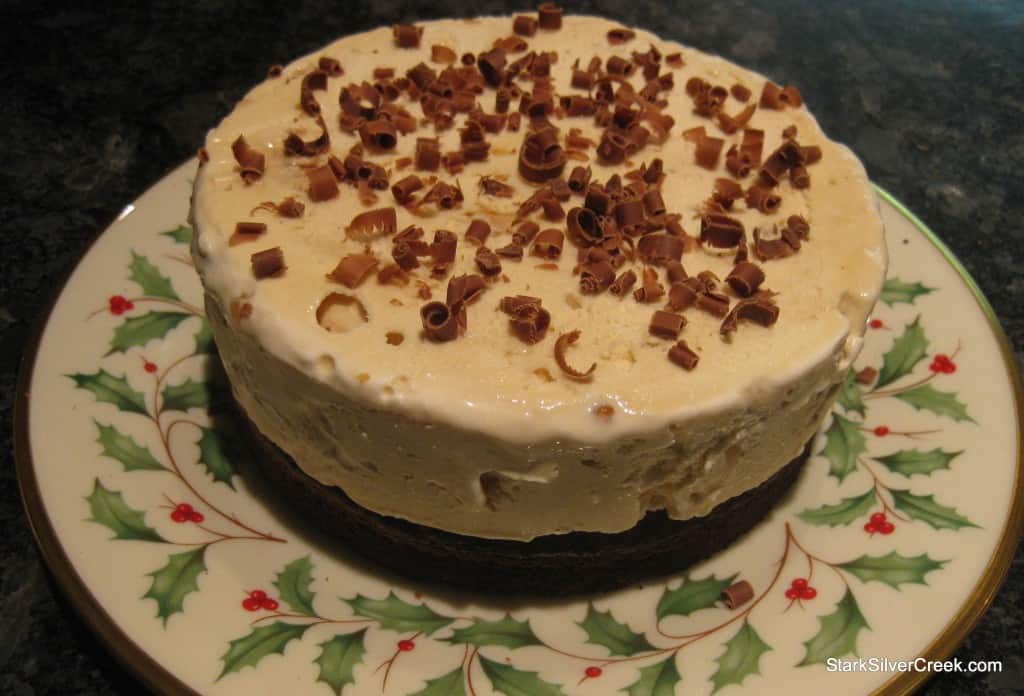 This dessert would be perfect for any occasion from a glitzy New Year's Eve party to a romantic Valentine dinner.