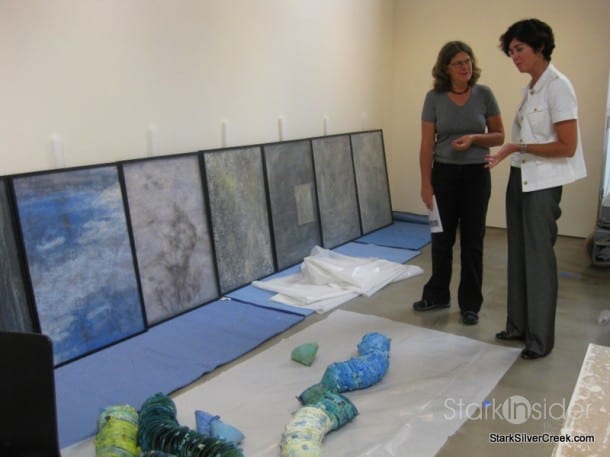 I am continually amazed at the innovation and creativity within the city of San Jose, Calfornia. Without a doubt, the area has garnered a national and international reputation for its innovation in technology. However, the area is also rich in theatre and arts as was evident through our coverage of this year's SubZERO event.
So it was of little surprise when I drove up to the San Jose Institute of Contemporary Arts, that realized I had discovered another gem in this city.
Founded in 1980 as a venue where artists exhibit contemporary art, it provides an oasis at the south end of First Street for those that want to present and revel in art that is set in the context of the "here and now".
Of particular interest on this trip was a sneak peak of the upcoming large art installation of Christel Dillbohner entitled, "Ice Floe". The work explores the physical landscape of the Arctic and Antarctica and the impact that people have had on these environments.
The spectacular Arctic landscape holds a special place in my heart as I was able to immerse in its beauty many years ago on a 13 day trek which concluded in Barron, Alaska. One of my most memorable moments was when I went kayaking amongst the glaciers and we navigated through a narrow path into a clearing where thousands of birds flew into the air…it was absolutely breath-taking.
Even then, there were concerns over the melting glaciers and global warming. Each year, the glaciers would recede I was told. I sat still for a bit taking the scenery in, knowing that nothing was forever and appreciating the moment.
Perhaps this is the parallel between living the moment and contemporary art. Maybe contemporary art is about expressing and appreciating a creation is at the moment of its incarnation.