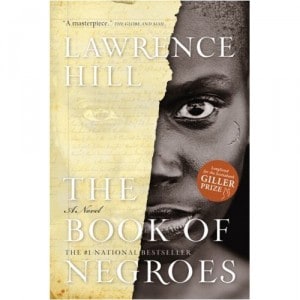 When finished reading an exceptional novel, you hold it to your heart and say, "That was incredible." That is how The Book of Negroes affected this reader.
Aminata Diallo is the protagonist who begins her life in Bayo, a small village which takes a walk of three moons to reach the coast of Africa. At the age of eleven she is abducted and shackled in a string of slaves called a coffle, and transported to the United States by ship in the most deplorable conditions. Aminata experiences ill treatment at an indigo plantation near Charles Town, and achieves her freedom by escaping while in New York City. After the American Revolution, she is transported by ship to Nova Scotia, and then to Freetown in Sierra Leone. Her love of Africa compels her to attempt a return to the village of her birth.
Students of history study about The United Empire Loyalists who settled in Eastern Canada after the Revolution, with promise of land grants from the British. How many students are aware of the 3000 Black Loyalists who also settled in small towns in southwestern Nova Scotia? They were free slaves who supported the British and who were registered in the Book of Negroes, a historic document about black people in North America.
Although Aminata dreams that travel to England will be a stepping stone in her return to Bayo, the reverse becomes her fate. A harrowing trip through the interior of Africa brings her to the realization that her greatest contribution to her people will be her work with the abolitionists in early nineteenth century London.
Arminata is confronted with many challenging and ugly situations including rape, branding, and deception. She tackles each with resolve and courage. She tells her story in a factual and insightful manner, and through her skill as a djeli or storyteller, she reveals her strength, and her ability to survive.
The Book of Negroes is written by Lawrence Hill, son of Donna Hill, a Civil Rights Activist, and Dan Hill, a sociologist who is descended from Africans enslaved in the United States. The novel was long listed for the Scotiabank Giller Prize, was a Canada Reads 2009 Selection, and was the winner of The Commonwealth Writers' prize for the best overall book.
Lawrence Hill writes with clarity of purpose. The story is a gripping tale of hope and inspiration for the future. Highly recommended 4 ½ stars.