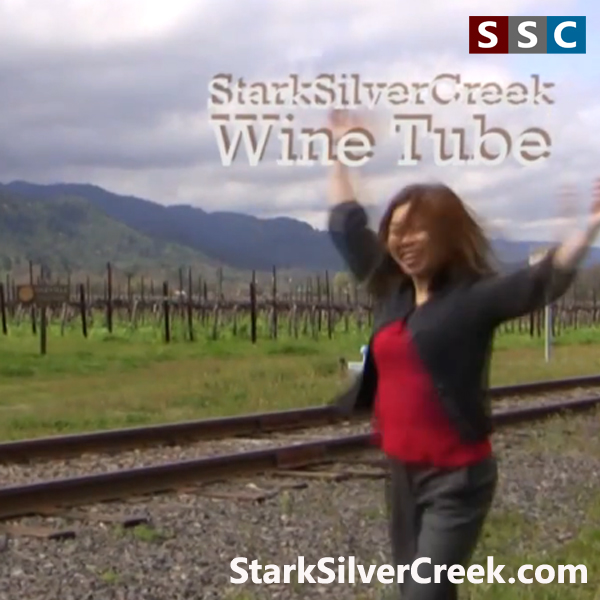 All eyes on Napa and West Coast wine country! I recently wrote about some of our new shows, and of course how I love it when Loni flubs a line ("Jack Nicholson golf course" – it's bloody hard). Again, I'm not sure what to call these clips: videos, episodes, shows, video podcasts?
But whatever the case, we now have 5 "shows" you can freely subscribe to here on SSC and also on  iTunes.
Like a lot of you, we love wine country. Be it Napa, Sonoma, Mendocino county, Oregon, Washington State or the Okanagan Valley in British Columbia's emerging wine scene, we enjoy the wines, the people, the vineyards, and the lifestyle.
Over the past few years we've documented our travels to wine country on the Wine Tube series; random stuff, like touring the barrel room at Sequoia Grove, checking out the latest wines at Artesa, celebrating harvest at an Ehler's party, or enjoying a private lunch with Lorenzo Petroni up in the hills of Napa Valley. All memorable moments.
Recently, we toured Franciscan Estates winery and shot a fun-filled, behind the scenes look as Loni and Emily, of Franciscan and Icon Estates, walked the grounds, including a look at a wine crush facility, all captured on our little HD cameras.
If you love wine, check out WineTube TV. Drop us a note and let us know your favorite wine destinations, your wine picks and suggestions on places we should visit.
Meantime, here's the latest episode. Watch closely for a minor Loni blooper… I enjoy these too much.