In an exclusive interview with Jim Spano, chairman of the Loreto Visitors Bureau, back in January, one of the major issues cited facing the tourist industry in Loreto, Baja is the limited airlift to this destination.
This challenge was highlighted during the 'Twice as Nice at Half the Price' promotion which commenced in January and ended in February. The promotion was a success from the perspective that air flights into Loreto (LTO) during this time were at capacity. However, from the purview of the local hotels the promotion was lackluster as there were still relatively high vacancies.
The situation is about to change for the better as the Loreto Visitors Bureau has completed negotiations with Aeroméxico who will start providing flights three days a week from San Diego to Loreto to Mexico City. The flights will start in May. The exact times and days of the week have not been established, but the general goal is to have flights leaving for Loreto in the afternoon to accommodate connecting flights from the east coast and Canada.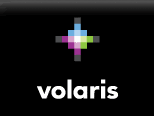 Discussions are also occurring with Volaris Airlines, a low-cost airline based in the city of Toluca, Mexico State and headquartered in Santa Fe (Mexico City), to provide a flight route between Phoenix, Loreto and Guadalajara. If discussions are successful, this offering is expected to commence in fall of this year.
With the new airport being completed in Loreto and these additional flights from Aeroméxico, the whole experience at the Loreto airport may be quite different come May. However, I still hope to be able to press the button and displays the "green" or "red" light – it's the only time I feel like I am on the 'Price is Right'.