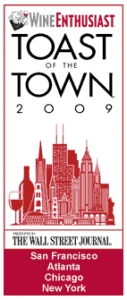 How can you not enjoy yourself when surrounded by over 500 premium wines and spirits served up in style in an old theater setting?
Billed as America's "premier wine tasting event", the 'Toast of the Town' is a Wine Enthusiast event (presented in conjunction with the Wall Street Journal) with stops in four cities — San Francisco, Atlanta, Chicago, New York — over the next three months.
Fortunately, Loni and I will be attending up in the beautiful city by the Bay (almost as scenic as our beloved hometown but slightly less fashionable, San Jose). If you find yourself too busy or too far away from wine country, this event will help you cover a lot of ground in one evening, and in style too.
In addition to some of the best wineries, some of San Francisco's top restaurants will also be in attendance. This can only mean one thing: wine tasting nirvana. And plenty of mingling and socializing too.
Who knows, maybe we'll even run into some Loreto Bay home owners or some familiar faces from Napa or Sonoma. 

I just scanned the web site listing, and there are a lot of favorites. The Slanted Door. Jeanty at Jack's. Mustards Grill. Bistro Boudin. St. Francis. Sterling Vineyards. Merryvale. Valley of the Moon. Domaine Chandon.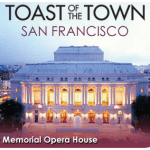 A silent auction will benefit the San Francisco Food Bank.
Ashamed to say, I've never stepped foot in the Old Memorial House. Its grand columns, and soaring ceilings should make for a stunning setting. 
We'll be sure to report back here on the event itself, and pass on some insider stories and tasting notes.