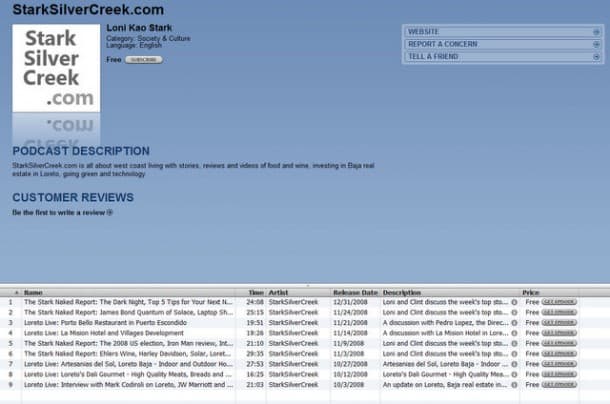 Just thought we'd briefly remind you we're on iTunes. And no I don't think Steve Jobs listens in. But you should… we have more upcoming shows including 'Loreto Live' and 'The Stark Naked Report'. Maybe we should change them to just 'The Loni Show'?
To subscribe using iTunes, just click here (this will open iTunes and take you to the SSC podcasts) or you can search in iTunes for "
starkinsider
".
We hope you enjoy them!