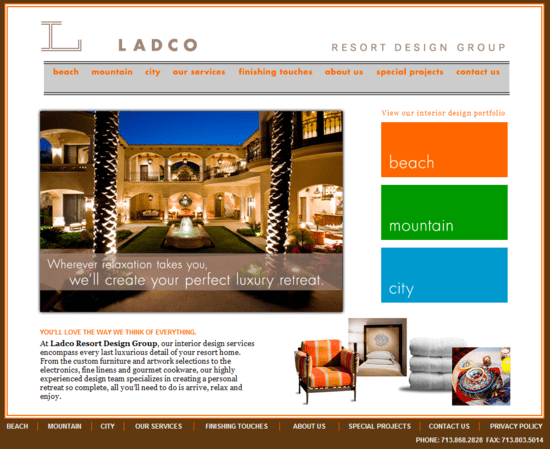 According to Caitlin, on the Loreto Bay homeowner's web site, a new vendor, Ladco Resort Desing Group of Houston, has been added to the preferred list for furniture. Along with Casa Mesquite, there are now two furniture vendors preferred by Loreto Bay Company.
The showroom, as mentioned in the update, is scheduled to open on the Paseo sometime in the next 60 days.

The Houston facility is 110,000 square feet, and they have "extensive" Baja experience, such as Palmilla's Villa Del Mar.
 
This is positive news. Choice is always good. And given the challenges of furniture delivery to Loreto Bay, I suspect this will be another opportunity to improve the process. With our little Nueva Chica AV25 nearing completion, Loni and I are starting to look into furniture options more closely.
Ladco Resort Desing Group web site