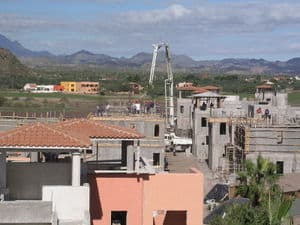 Still warm from the Loreto sun, here is the second installment of photos from Dan and Cathy Getman. These photos are of the construction progress in the Agua Viva phase.
In previous blog entries of construction photos from earlier November, I had noted there were changes to the cupola designs and terrace tiling. Here are more photos of these changes sent from Loreto this morning.
An additional notable change is the solar water heaters which looked very different in these photos than in Founder's. According to Cathy, Jesus G. from Loreto Bay noted that each of the contractors were providing their own type of solar heaters.

Looking towards the mountains in Agua Viva.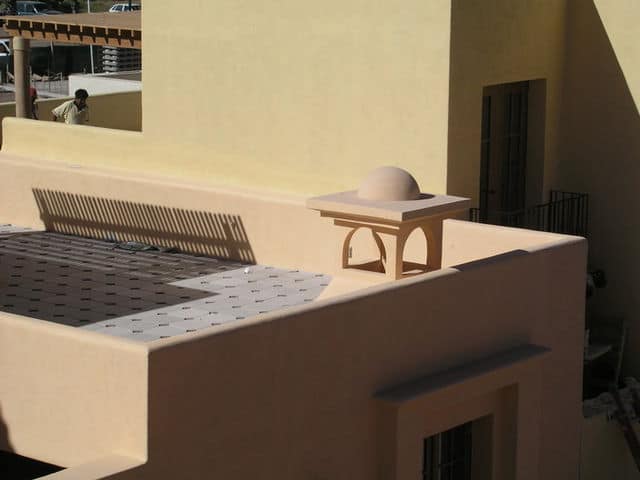 Old cupola design which is consistent with the Founder's neighborhood.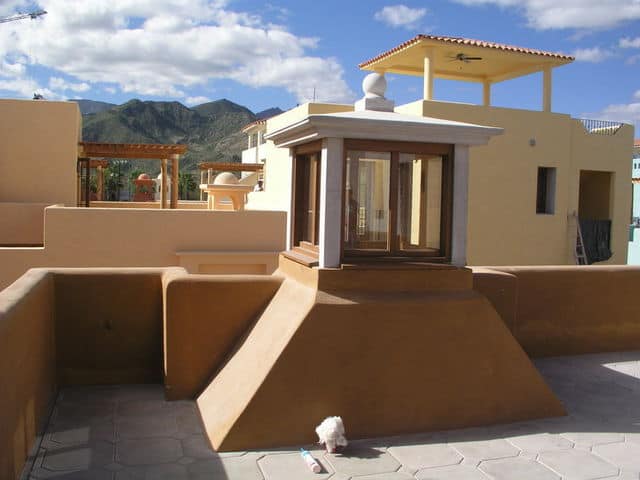 This is a more complete photo of the new cupola design than I was able to capture on my last visit. You can see the larger square windows. I had asked Jesus about how these new cupolas were going to vent, I think the details are still being worked out. Notice the sealant in the foreground…a good sign that things are being sealed to prevent leaks in a hurricane.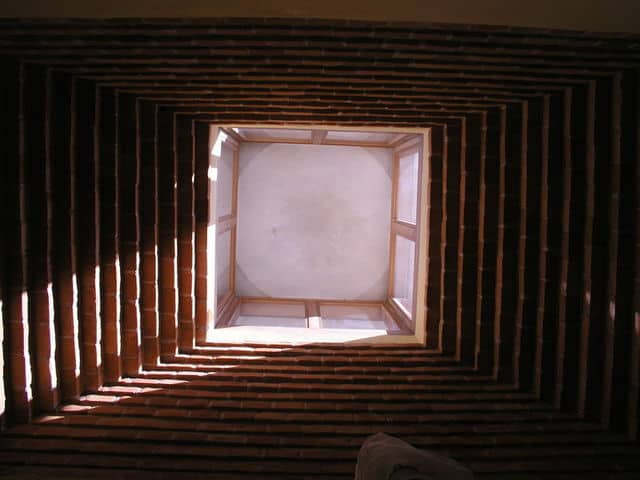 Looking up into the new design for the cupola.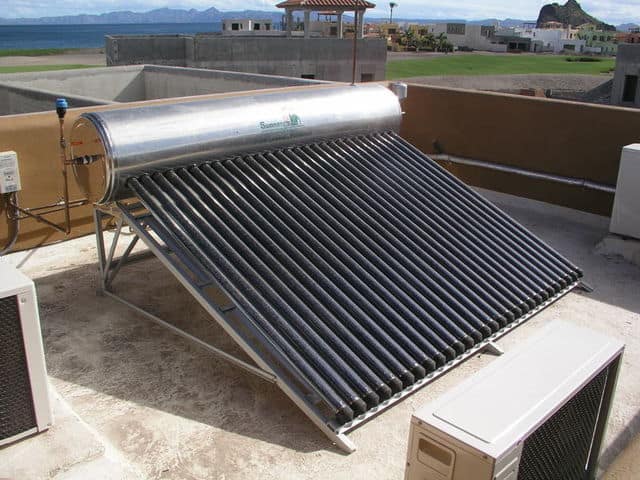 Of all the photos, I found this one to be the most interesting as this solar water heater is very different than the ones I saw being installed in the later Founder's neighborhood units. Anyone know if there are signficant different benefits/disadvantages between this design and the one shown in the photo below?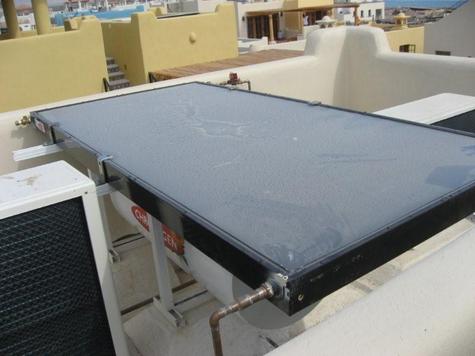 This photo was taken by Clint and I on a previous visit and put here just as a contrast to the photo prior to this one. It is part of a series in the blog entry, "In Loreto Bay: Touring a Finished Nueva Chica"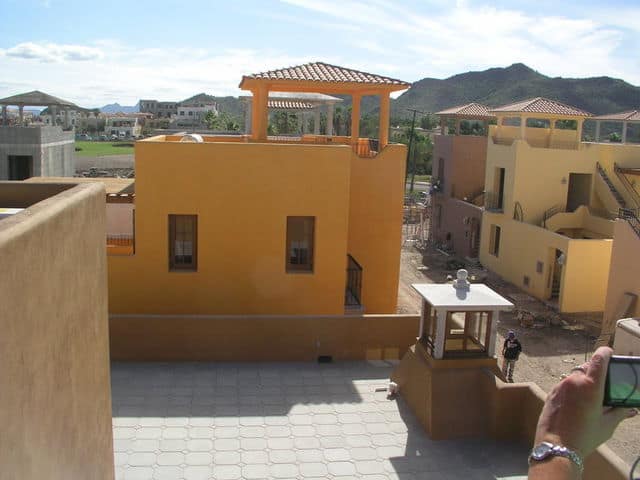 A photo of the new terrace tiles and cupola from afar.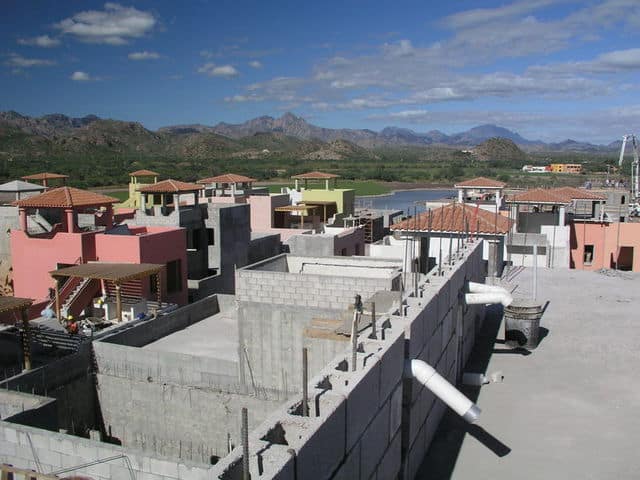 You can see the estuaries in the distance in this photo.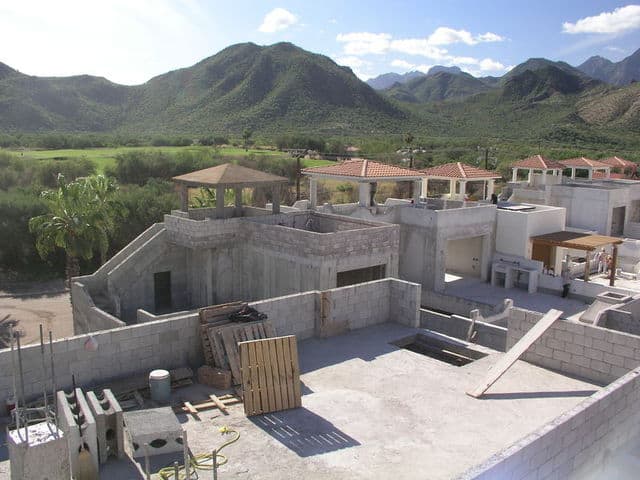 Pretty dramatic views of the mountain from this vantage point. You can see the golf course and the mountains are especially green due to the extra rainfall from the hurricanes.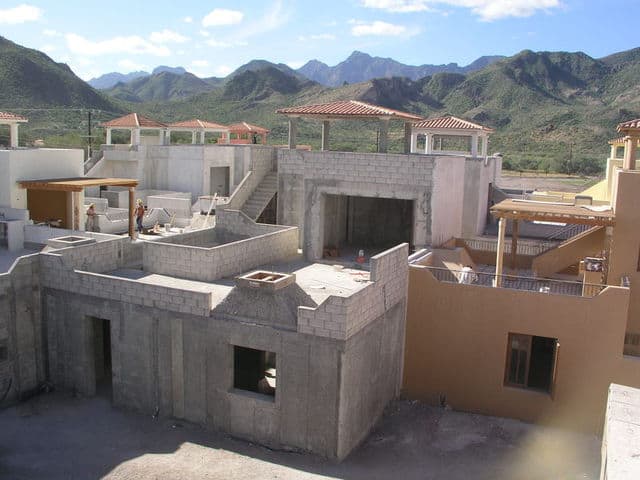 Looking down into a common courtyard.

P.S. Thanks Cathy and Dan for letting StarkSilverCreek share these photos.