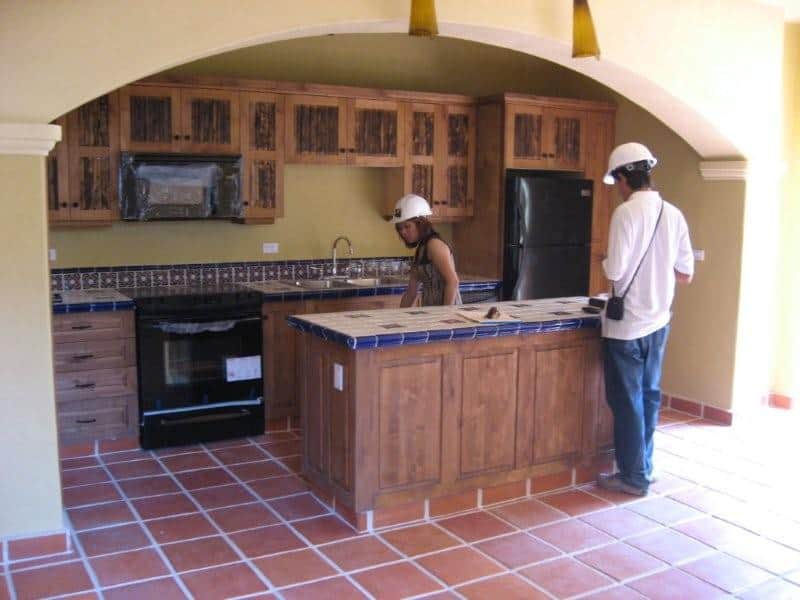 Walking around the kitchen island to get a feel of the kitchen in relation to the great room. I love the island in this model. We have one in our primary residence and it is a great gathering place while I am cooking.
I had told Clint that I would write this next entry about our Agua Viva home that is in construction. However, it is Sunday night and after starting the long weekend with an ambitious list of items I wanted to have done by the end of it, I have failed miserably. Perhaps I had set myself up for failure with a list that spanned three post-it notes…and I'll sheeplishly admit that reading it over again, it did seem more like a wish list than a to-do list.
So instead of posting up pictures of our in progress Nueva Chica and being reminded of some construction issues we need to still get ironed out. I thought I would focus on the end result and share with all of you photos we took of a completed Nueva Chica.
We personally have not toured a completed Nueva Chica until this past visit. The closest model we have seen in the past is the Casa Chica. Also, please note these are photos of the Nueva Chica I, not the Nueva Chica II.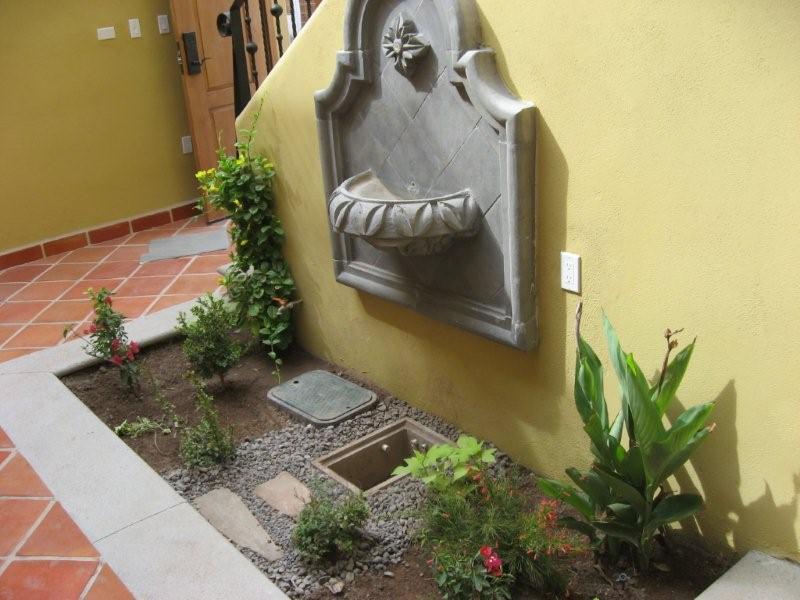 Courtyard landscaping. I love fountains so glad to see one that is quite a nice size for the courtyard. Our home will have decorative inserts in the diagonal terracotta.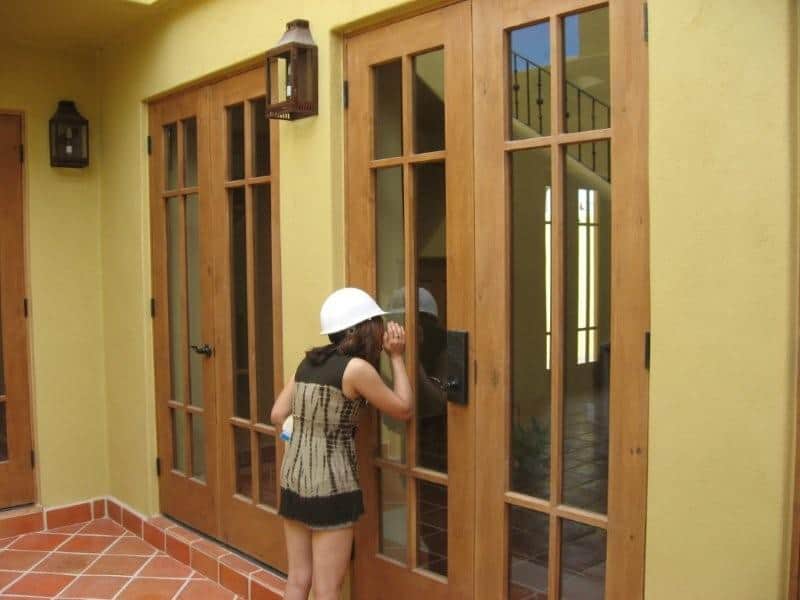 Looking into a Nueva Chica and realizing that it is locked. Luckily, Jesus from Loreto Bay was able to show us another home that was still unlocked.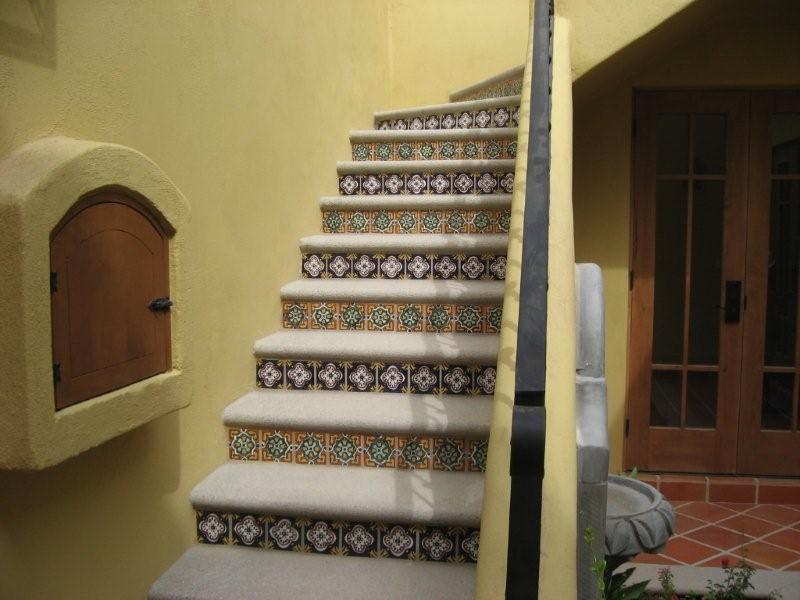 Decorative stair inserts. Love the details in these homes.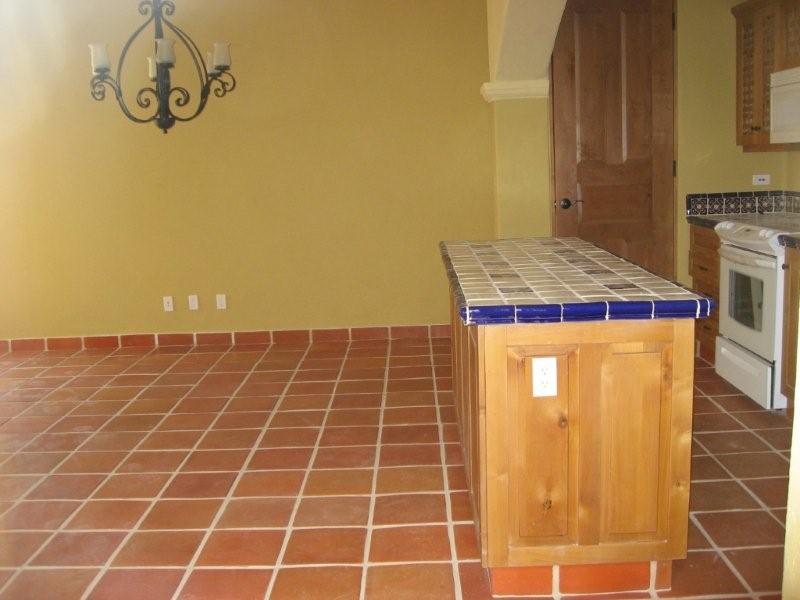 Another view of the kitchen island which provides plenty of counterspace to work on.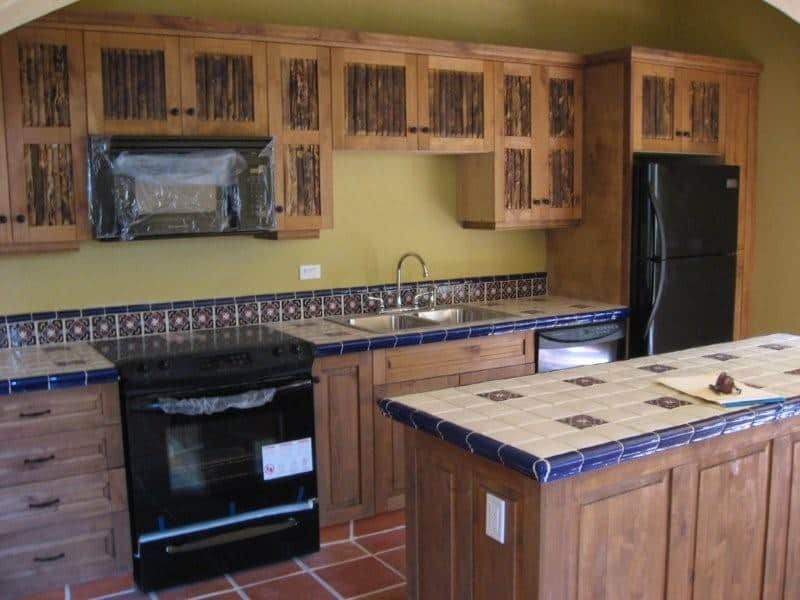 Another view of the kitchen. We also got black appliances. This unit is in the Founder's Neighboorhood. We were told that our unit in Agua Viva will have gas stove.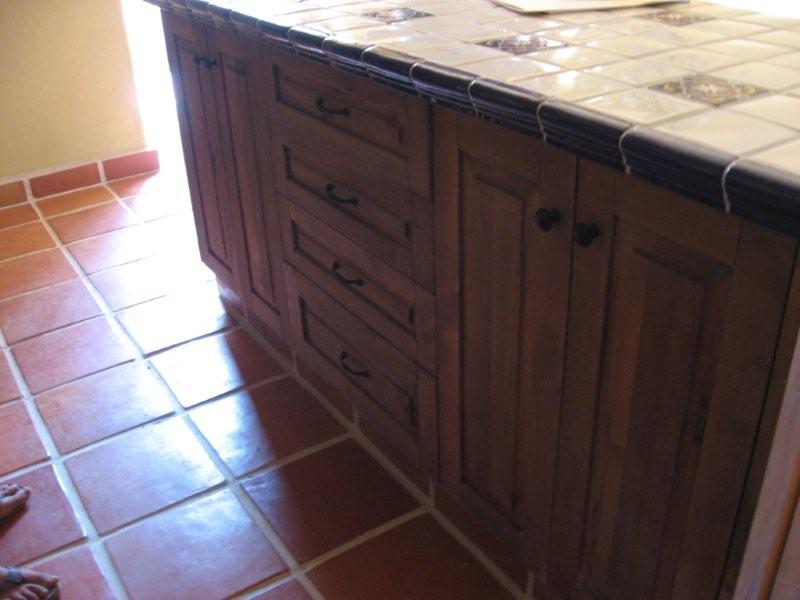 View of cabinets and drawers on the interior side of the island. Nice storage space.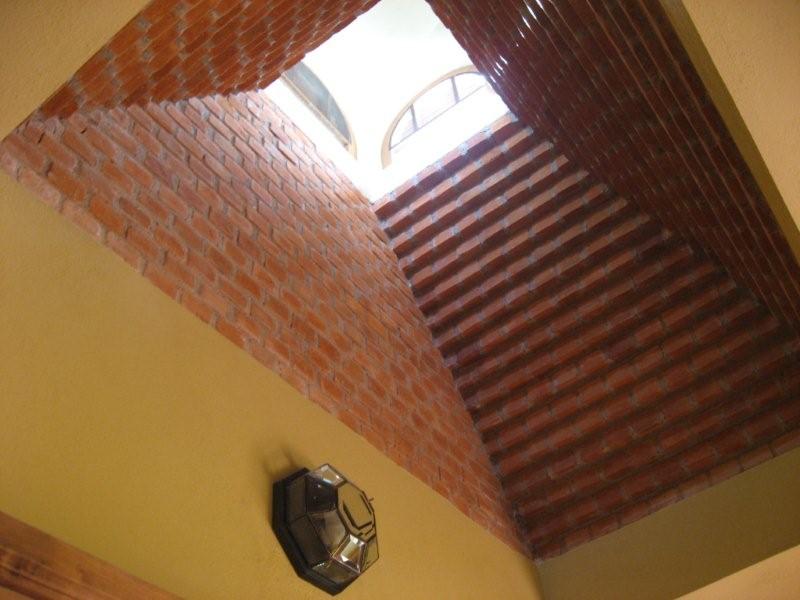 Cupola for releasing hot air from the kitchen. It also gives a great detail to the kitchen.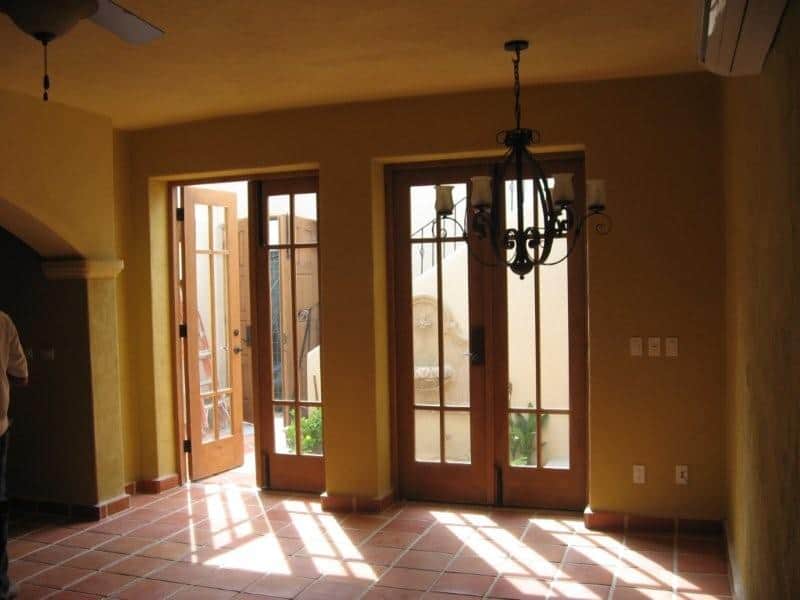 Looking out of the great room into the courtyard.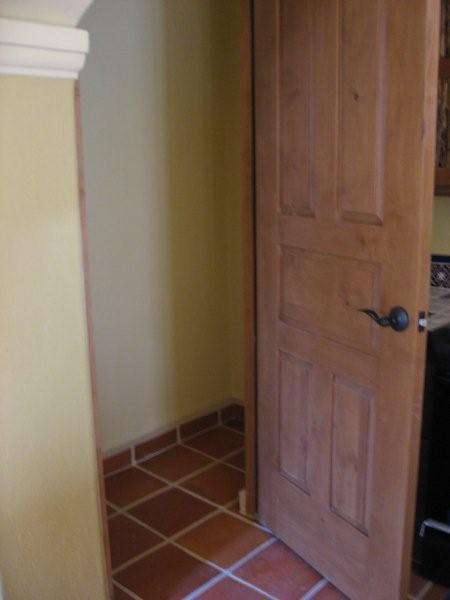 Pantry in the kitchen. Plenty of room to store food items.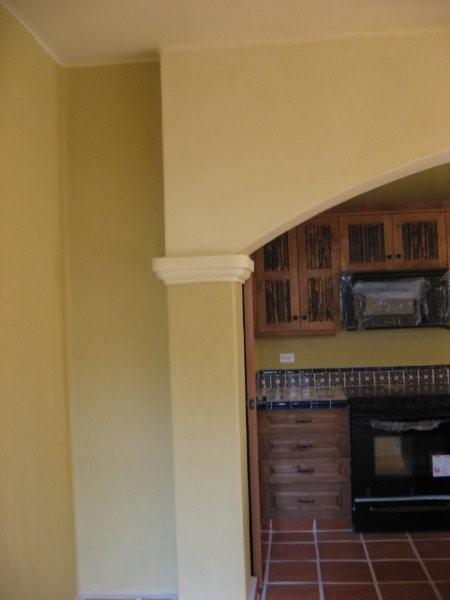 Nice detailing on the arches.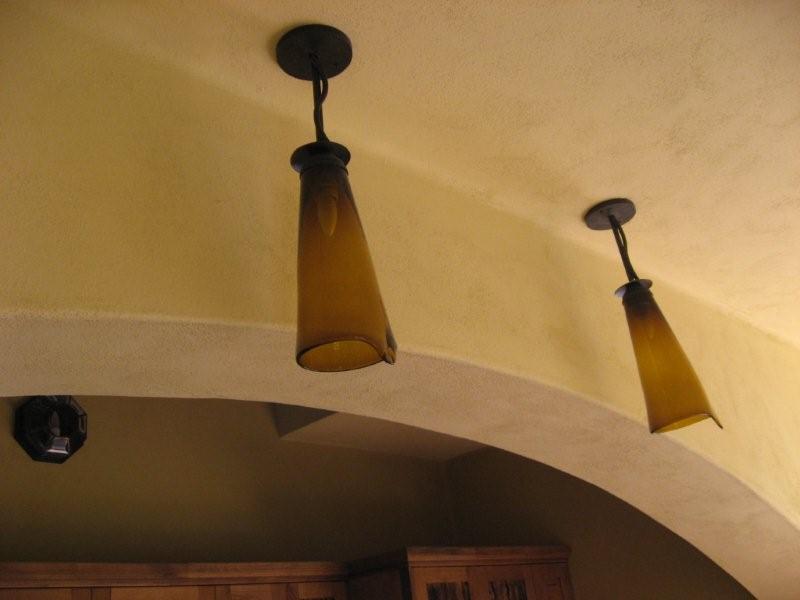 Kitchen island lights.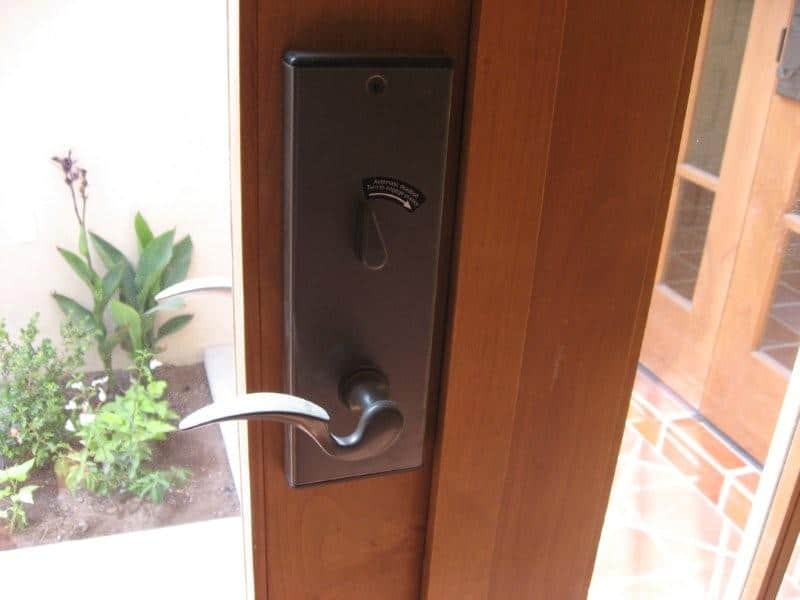 Door hardware.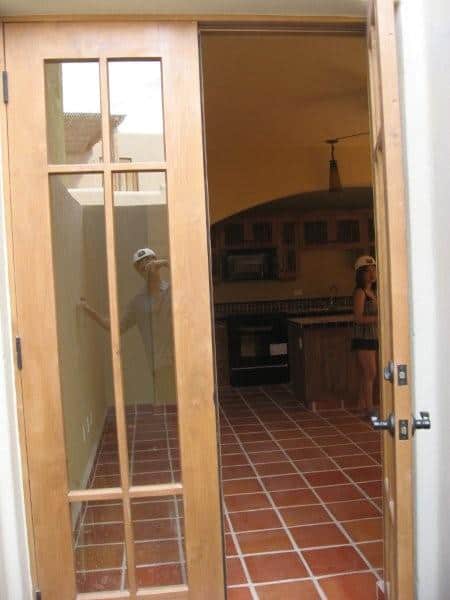 Clint takes this picture from the small garden area into the great room.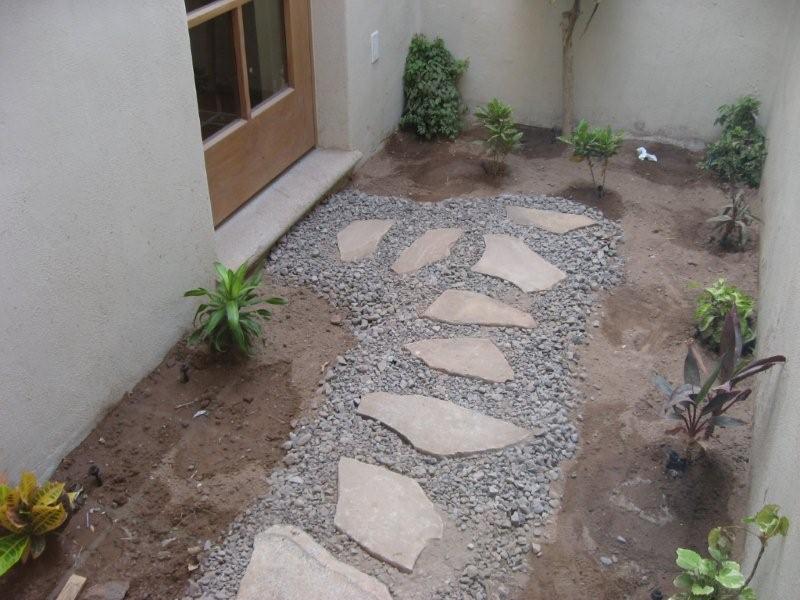 Garden landscaping. It is nice that the air conditioner is placed on the roof top. There was a time Loreto Bay was considering putting the air conditioner in this small space. I am glad this did not happen.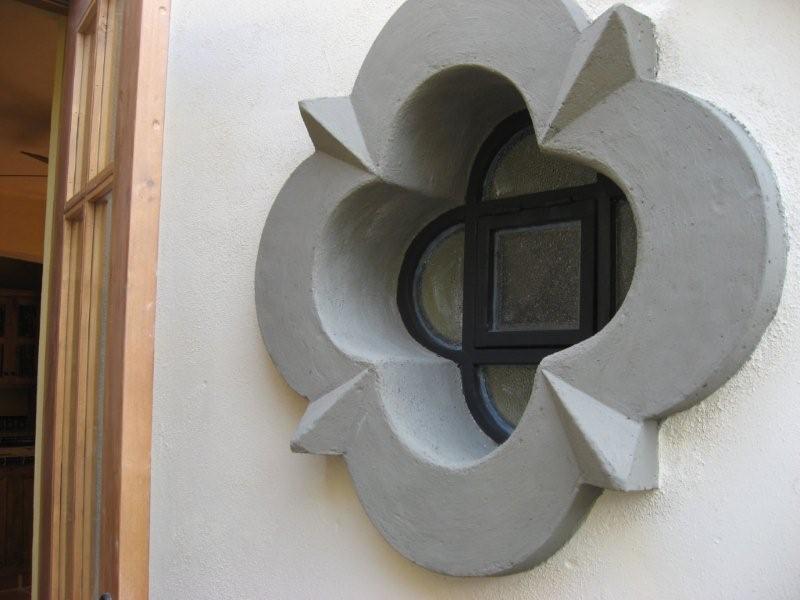 Ojo in the garden area.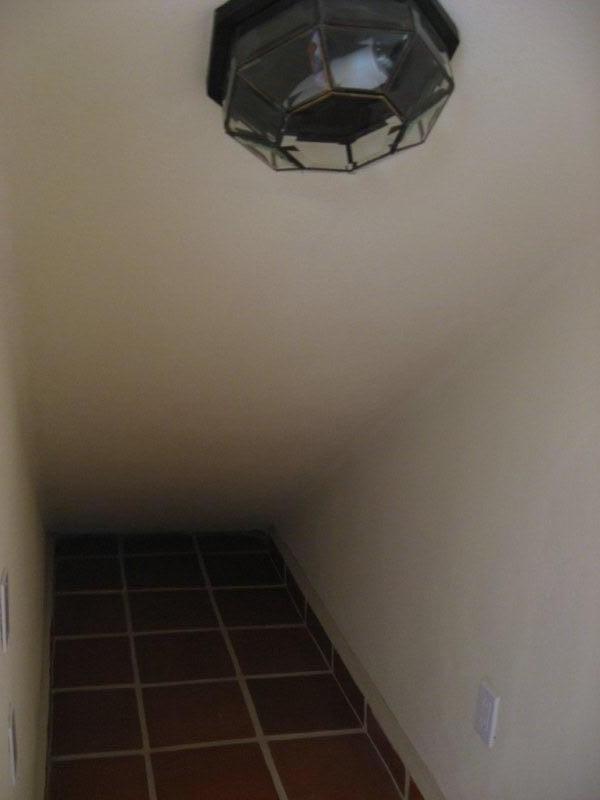 Storage area underneath the stairs in the courtyard.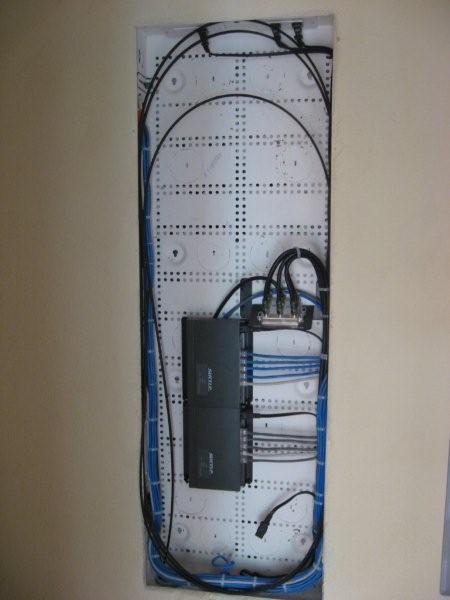 Communications center. Clint can add commentary on this in the comments if he wants. We have our areas of expertise/management. The IT stuff is his.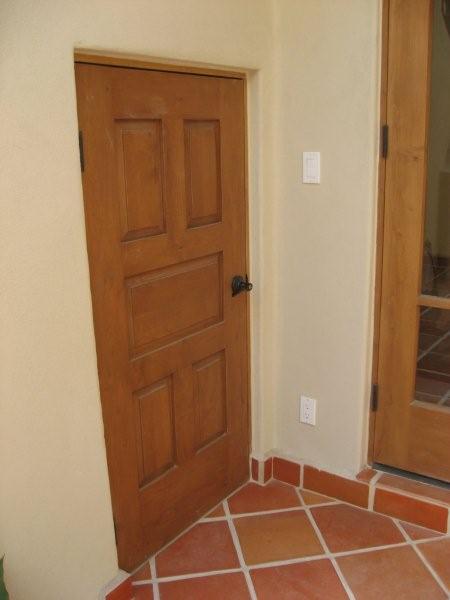 Door to storage area under the courtyard stairs.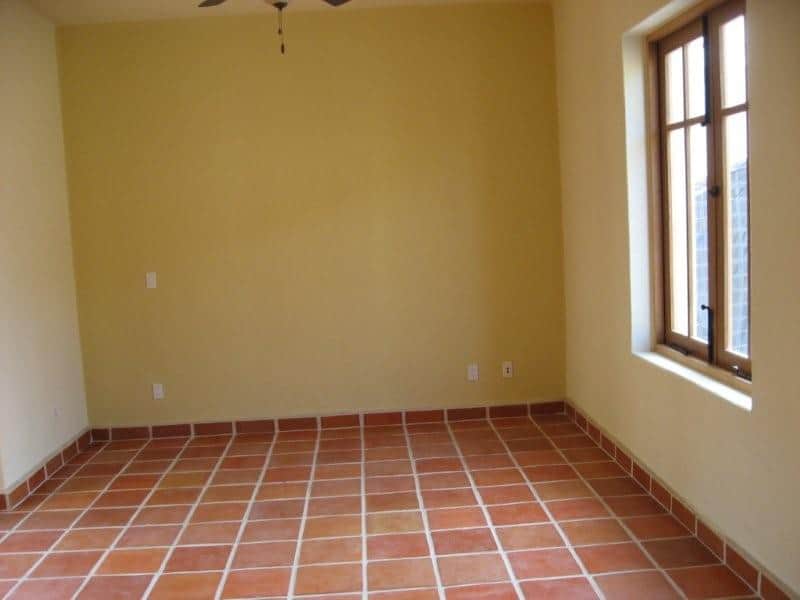 Bedroom on the ground floor.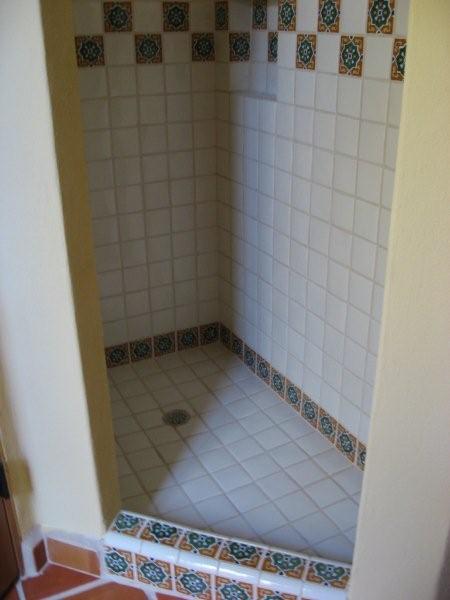 Shower.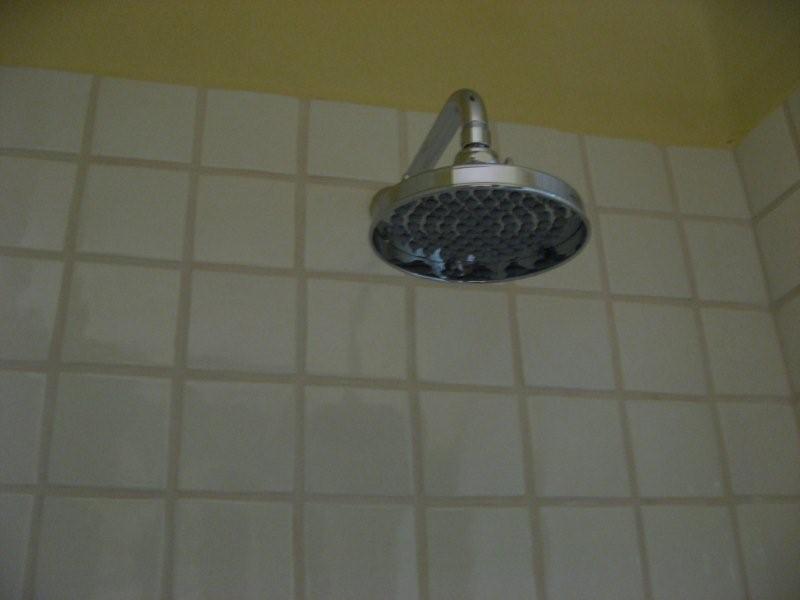 Shower head.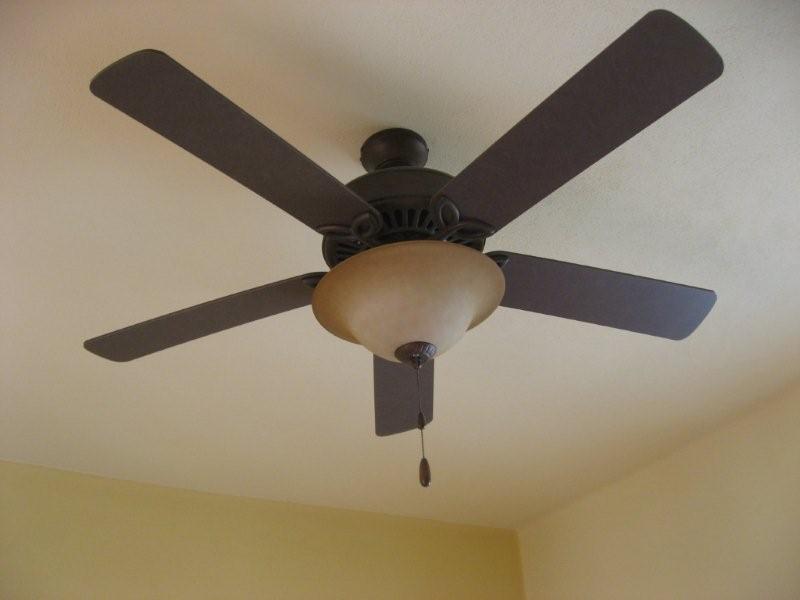 Fan and light kit in the bedroom.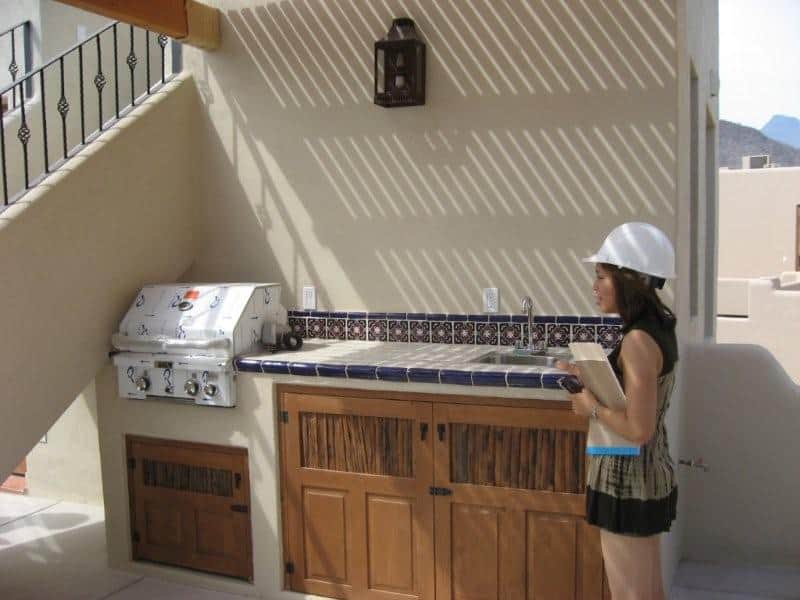 Upstairs cooktop. At first I thought the countertop was too high. After some contemplation, I figured I could stand on a phone book. the extra storage space as a result of the higher countertops are worth it.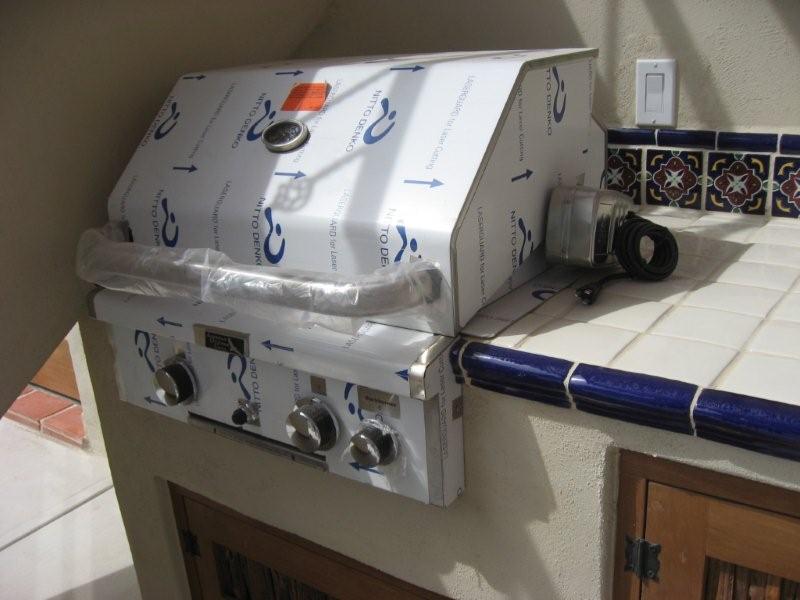 Another item Clint can comment on. I outsource all the grilling to him.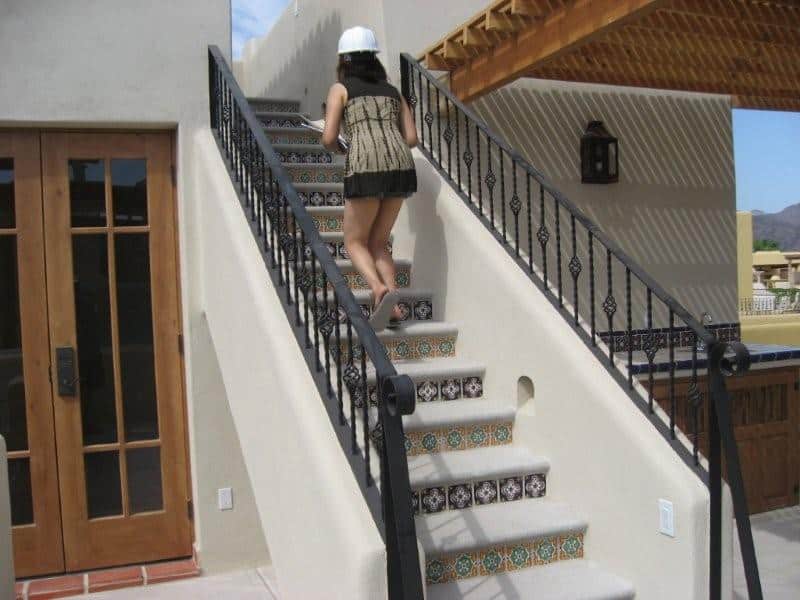 Going up the stairs to the tower.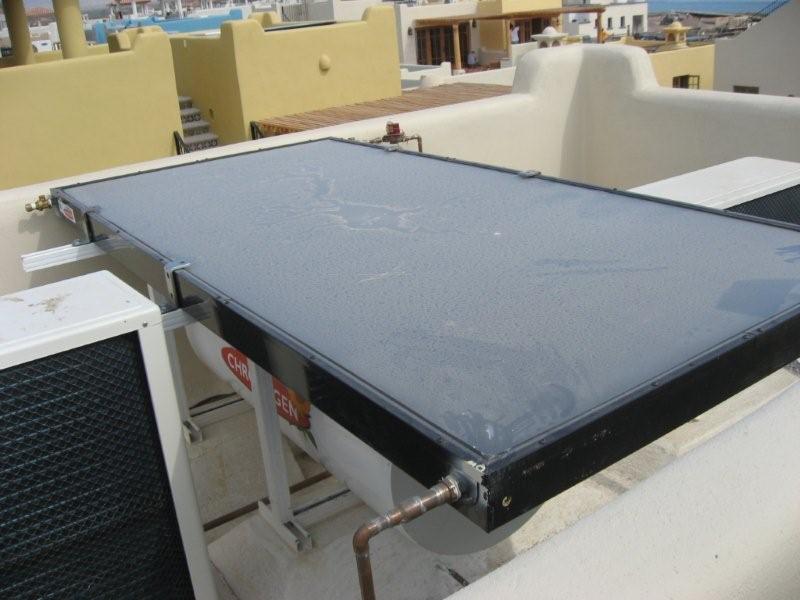 Solar panels on tower level for the hot water tank.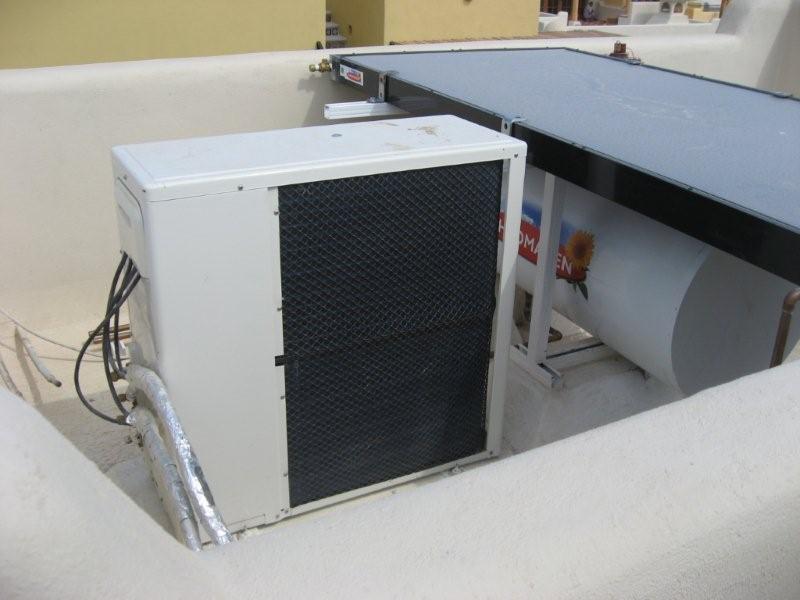 Air conditioner on the top of the roof.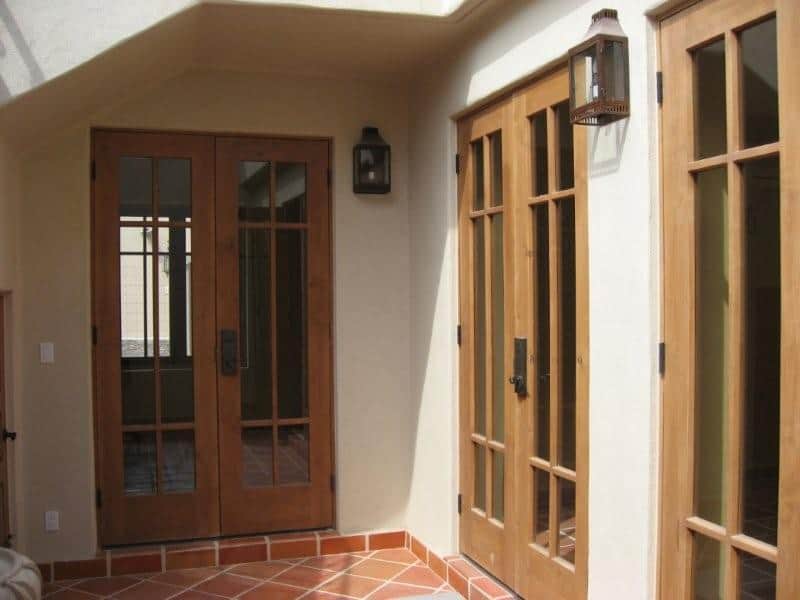 Another view of the court year from the entry way.
Well, it has been a less than productive weekend, but at least I can say I've completed my blog entry.
=> Next in our In Loreto Bay, Summer Series…general Agua Viva construction or estuary construction…or whatever Clint decides he wants to write about.
Hope you had a great 4th of July! I was fortunate to spend it with my aunt who cooked up enough food for an army. We had crab-stuffed salmon (my favorite of the night), ribs, lemon-grass shrimp and a mango & radish salad, corn, asparagus, rum pie, and fruit with orange cream. Yum!