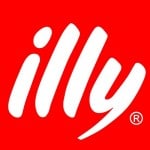 About a week ago, I suggested the Nespresso (Holiday Gift Idea: Making Delicious Espresso the Easy Way with Nespresso) as a great gift for caffeine lovers on your holiday list.
For those friends and family that have already committed to their machine of choice for pumping out the dark brew, here is another idea that came in my mailbox just a couple of days ago.
On page 8 of Illy's gift guide "Warm Holiday Wishes, New Gift Ideas From Illy" is their latest Illy art cup collection designed by William Kentridge which also commemorates Illy's 75th anniversary.
I especially like this year's design which features charcoal drawings set against a metallic silver background. Each cup has a unique design.
HOLIDAY GIFT IDEA

What: Illy 75th Anniversary Art Cup Collection

List price: $75-90 for set of 2 cups, $180-200 for set of 4 cups

They'll thank you: A sight for sore tired eyes in the morning along with their caffeine kick