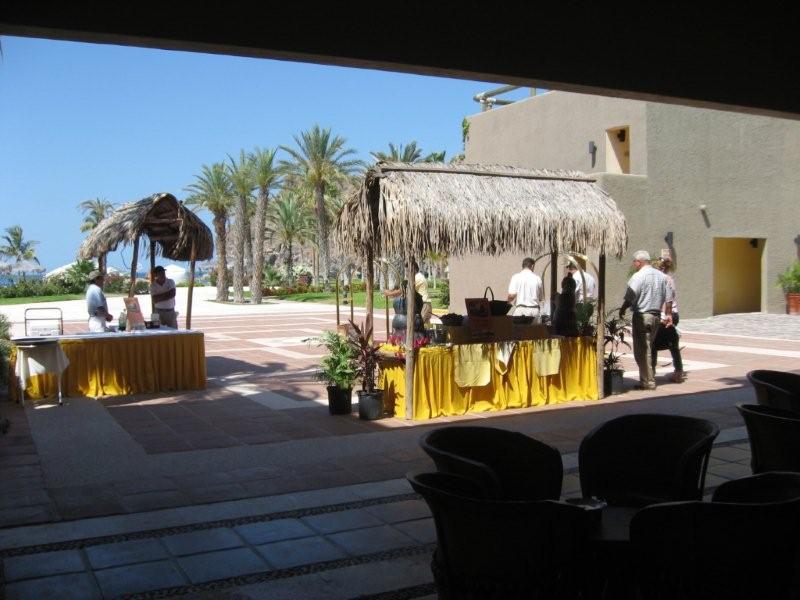 A much more scaled down welcoming reception at the Inn for the Fun in Sun event. Nothing like the grand sales event Clint and I went to in 2006. In some ways, as much as the sales event was a lot of fun, I like the laid back, casual atmosphere of the latest events.
A while back, I wrote a review of the Inn at Loreto Bay…so why a follow on post on the same subject?
Unfortuately, at the time I posted my original review, I was certain I had more photos of the Inn at Loreto Bay to share. As much as I searched everywhere, I couldn't find those digital files. Well, I stumbled upon them yesterday while writing my last post. I was thinking of just editing my previous Inn review entry but figured it would get very confusing for readers and what is the purpose of a blog unless you can roll with the punches.
So here are those missing photos that should have appeared in my last entry…
For those that have not read my previous entry, please do so as these photos and entry aren't meant to stand on their own, merely a supplement.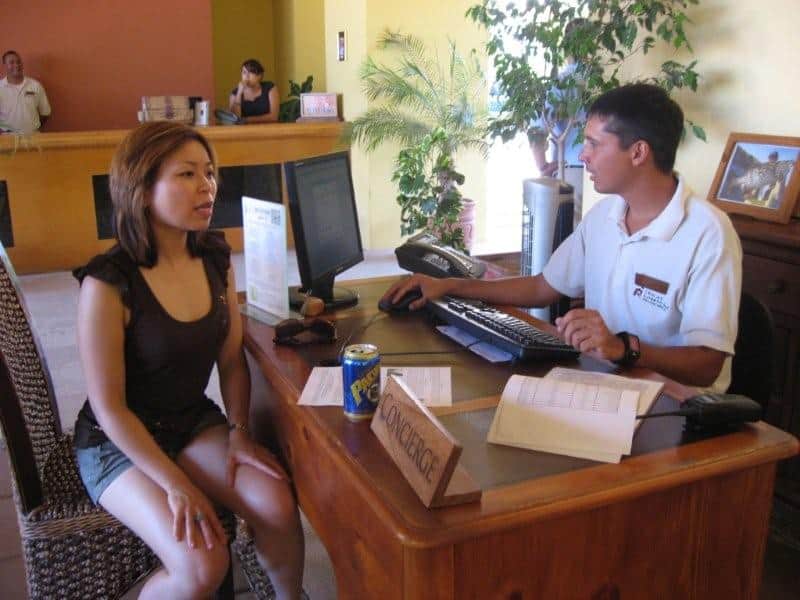 Here is finally a photo of Roberto, the concierge who I spoke highly of. He and Anna are the best! They have been so helpful to us everytime we stay at the Inn.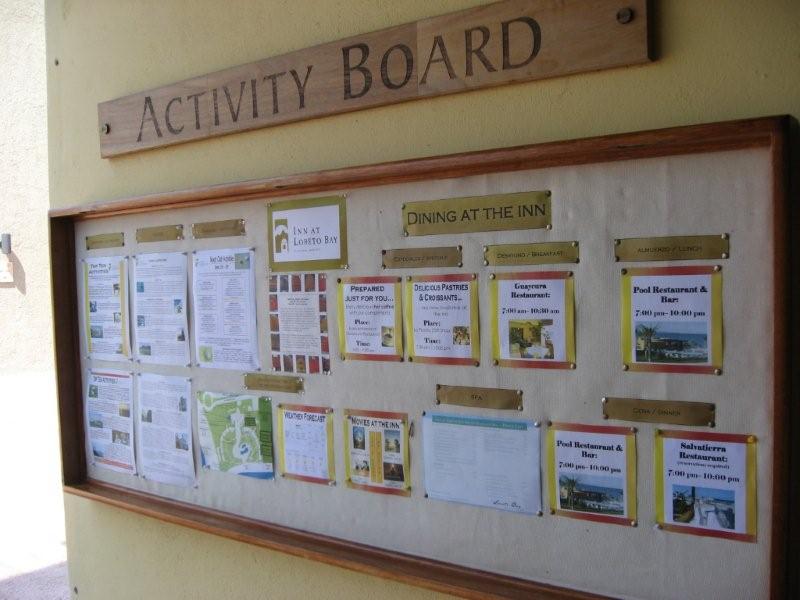 Here is the activity board at the Inn beside the front desk. There is usually something happening everyday: movie nights, cooking lessons, dance lessons, spanish language lessons and guided tours. It's a great way to meet others and a lot of it is complimentary!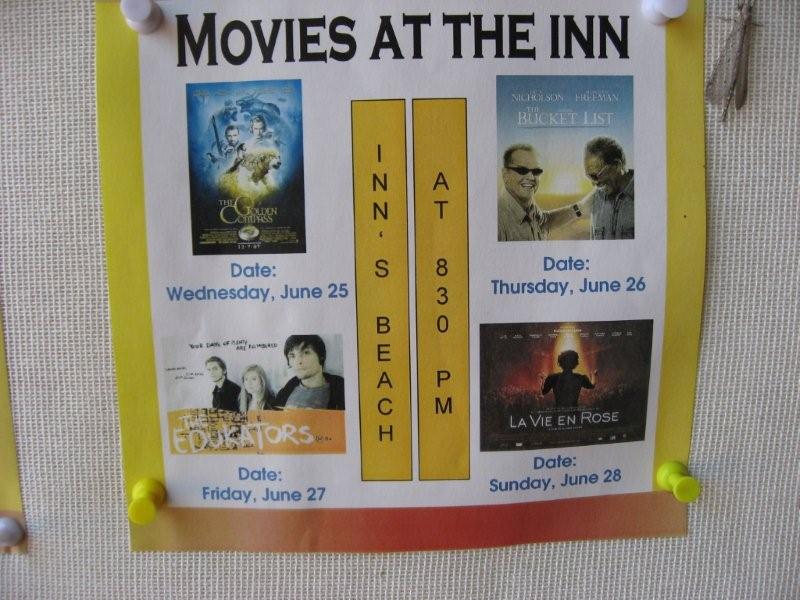 Movie night at the Inn while Clint and I were last there. We got to watch the two movies on the right.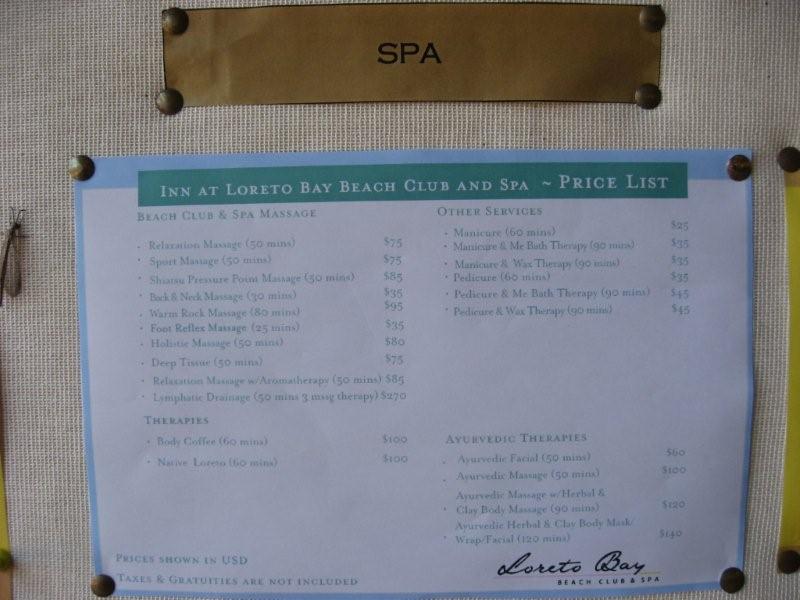 The spa menu…very tempting… I love massages and would love to hear from those that had massages at the spa if there is someone they would recommend. I really think that some people are naturally gifted in this area.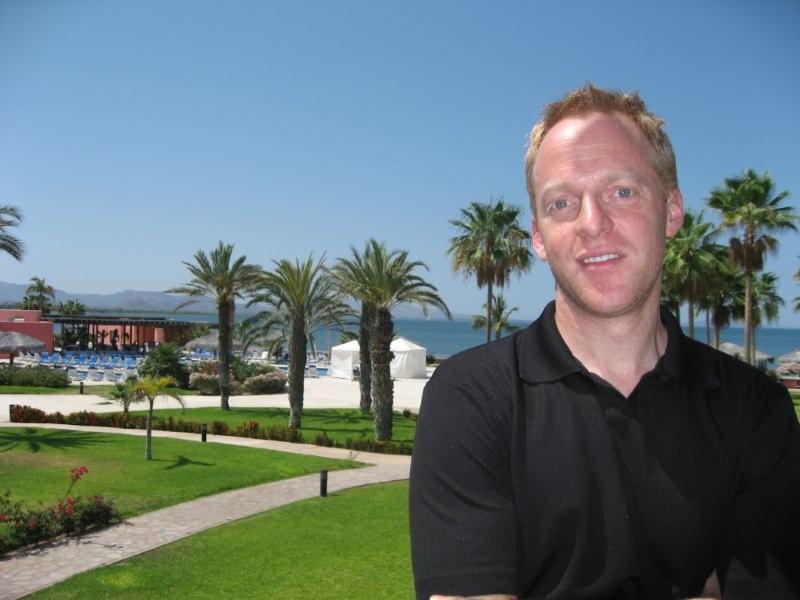 Photo of Clint because when he edited my last entry on the Inn at Loreto Bay, he slipped in a couple of pictures of me at the end…so returning the favor!