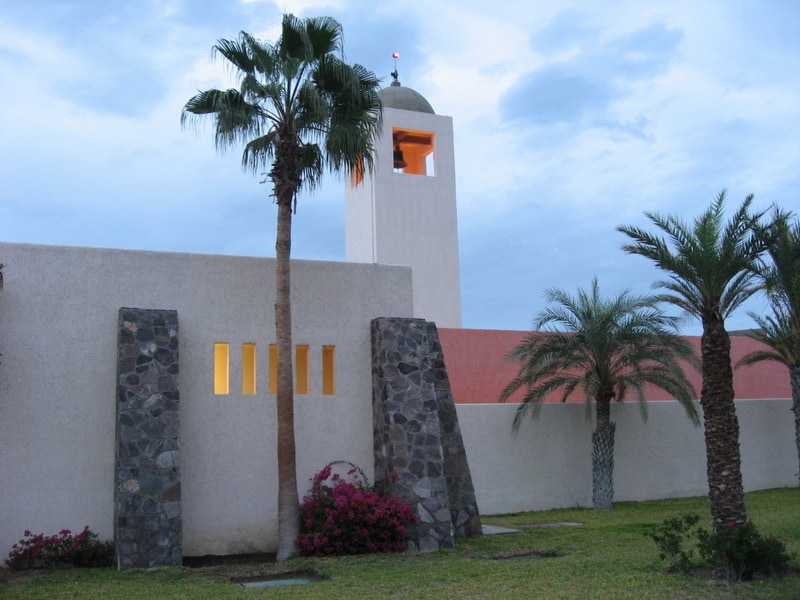 The Inn at Loreto Bay
Blvd. Misión de Loreto s/n
Fracc. Nopolo
C.P. 23880, Loreto.
B.C.S. Mexico
(011-52-613) 133 0010
Website: DiscoverLoretoBay
Rating: 8/10
This is another installment of 'In Loreto Bay, Summer Series 2008'. We could not claim to have done a comprehensive report of our adventures this summer without profiling the Inn at Loreto Bay where Clint and I have fond memories. Whatever the adventures in Loreto, we could always count on returning to the comfortable, friendly surroundings at the Inn.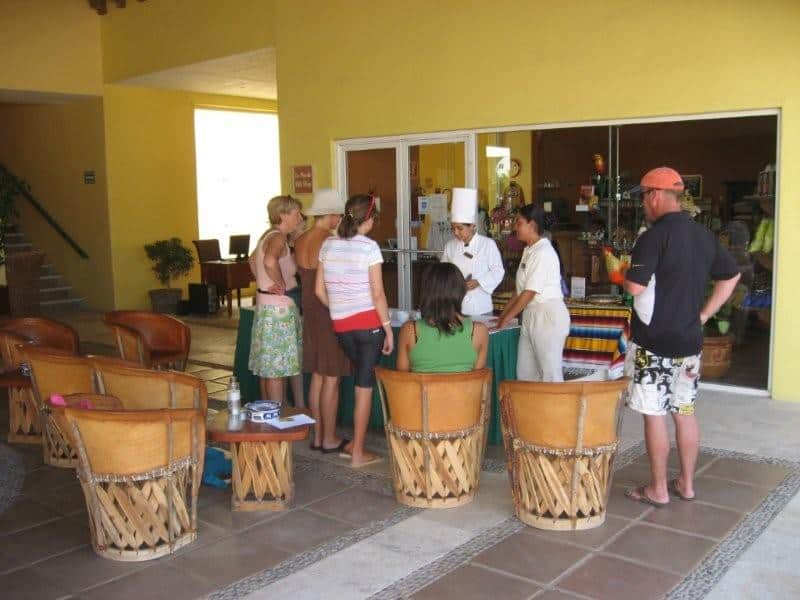 We've stayed at the Inn at Loreto Bay several times since we first purchased our Loreto Bay home in February 2006. However, this summer we had an even more enjoyable time than ever and left feeling relaxed.
There are several changes to the hotel that made us wish we could stay just a little longer.
Romantic Movie Nights
There is something truly romantic about curling up on beach lounges and watching a movie projected onto a big screen as a gentle breeze sweeps across from the Sea of Cortez. Clint and I watched The Bucket List and La Mome on separate nights in this manner and enjoyed it thoroughly.
The concierge surprised us on both nights. On the first night while watching The Bucket List, Roberto came around and handed out warm buttery popcorn.
The second night as our trip through the bright and tragic life of Edith Piaf faded on the big screen, Roberto came around to disassemble the set up and started speaking in French. At first this was startling as I was looking to detect a language pattern resembling Spanish or English, but what came out sounded like neither and yet very familiar. It took me a couple of seconds to realize he was speaking in perfect French. Turns out he speaks a little bit of German and is completely fluent in Italian as well!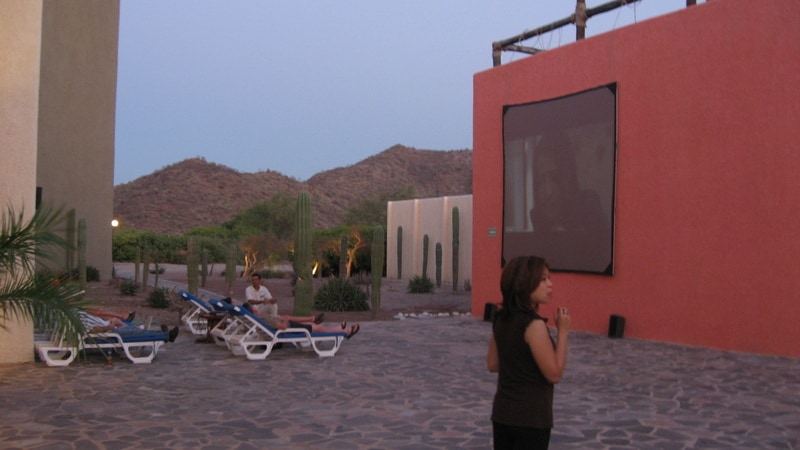 Informative Cooking Lessons
Another fun activity at the Inn is their cooking classes. Clint and I missed the class on the first day we arrived in Loreto because we were anxious to see the progress of Agua Viva. Finally, on the Saturday we were able to attend the class which is usually held in the restaurant, but the day we attended it was out in the lobby. We learned how to make Mexican Cerviche was was surprisingly easy. The best part of the cooking class is always the part where one gets to eat the food. Yum! A great group to join for fabulous weekly recipes is DaliGourmetLoreto Yahoo Group which is a group started by the proprietors of Dali Gourmet in Loreto.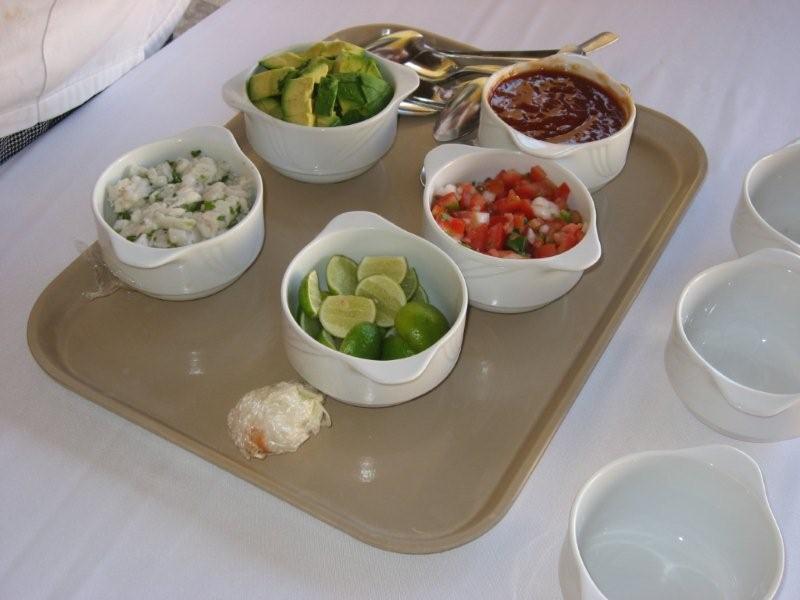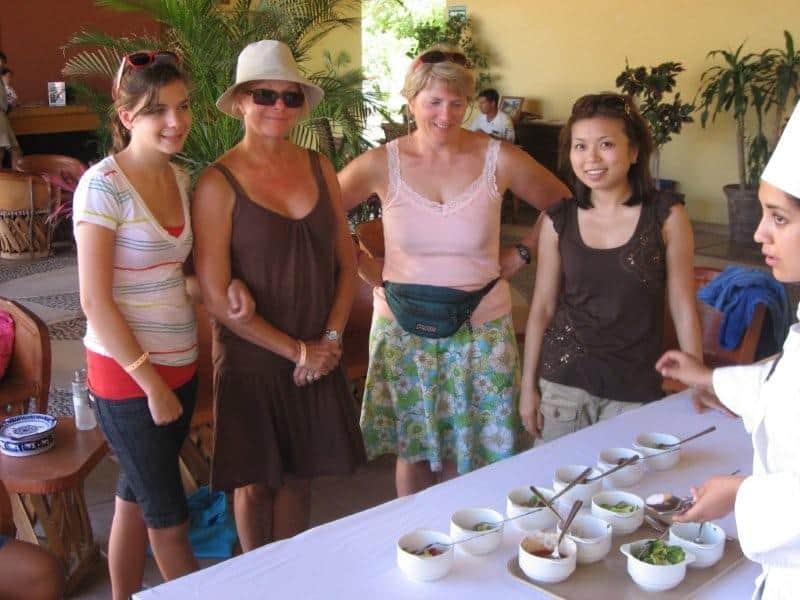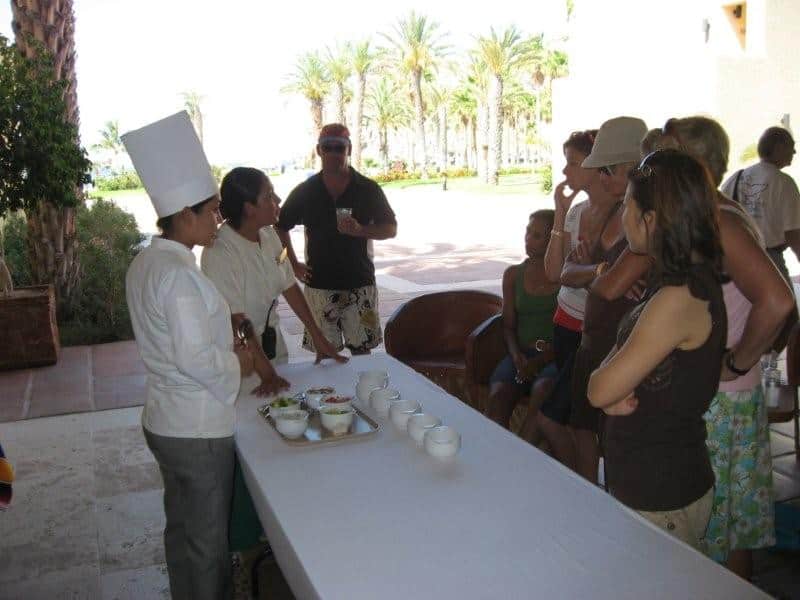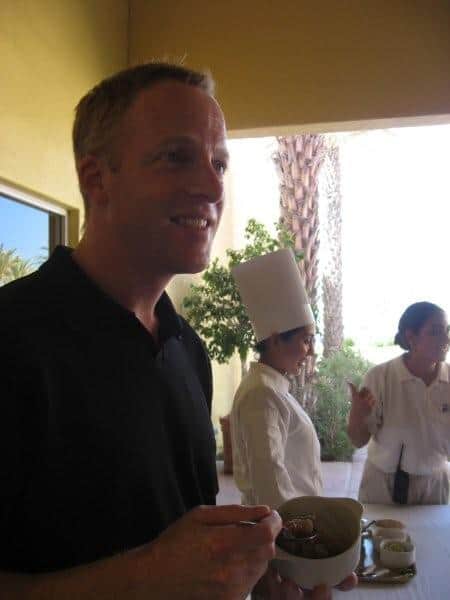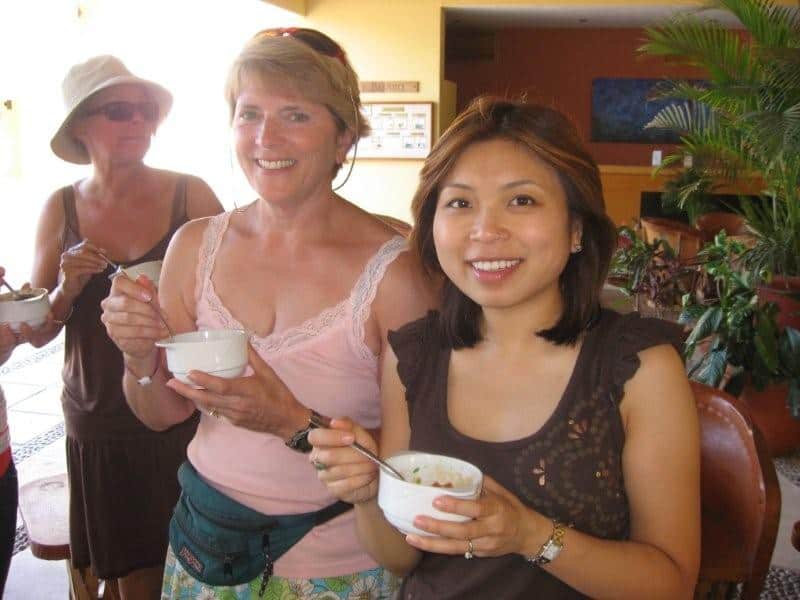 Hotel Restaurant and Pool Bar
The food at the restaurant has improved from previous visits. Fare ranges from typical Mexican dishes such as tacos and burritos to American classics such as burgers and fries. The restaurant is a nice casual place to rest, bump into other Loreto Bay Homeowners and sip on a Pina Colada. The service is friendly and approachable.
New Gym Equipment
The gym at the hotel occupies a small room comparable to a lot of hotel gyms. I am looking forward to the Cortes Explorers' Club. I did notice there is new equipment in the gym and with large windows overlooking the Sea of Cortez this beautiful view more than makes up for the small gym size.
Customer Service
Service at the Inn has always been good since our first visit in 2006. However, on this most recent visit, the service was exceptional. The concierge were knowledgeable and helpful. Roberto was able to book Clint and I on a private tour up to San Javier on short notice (account of this trip in a future blog entry). Anna, who we knew from our previous stays at the hotel, had helpful advice on opening a bank account in Mexico. The staff made us feel like we were staying with old friends. By the end of our visit we both looked forward to coming back to the Inn, not only for the hotel, but also because of the people.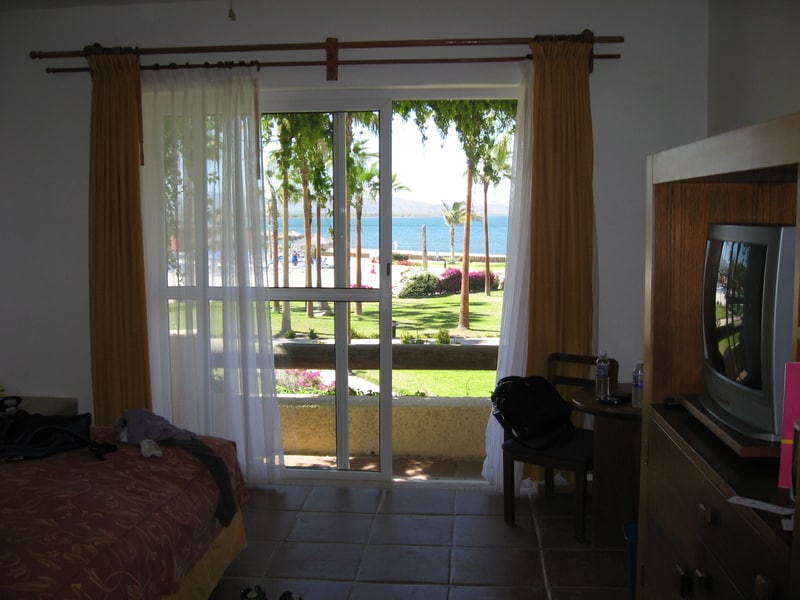 A room at the Inn at Loreto Bay with view of Sea of Cortes.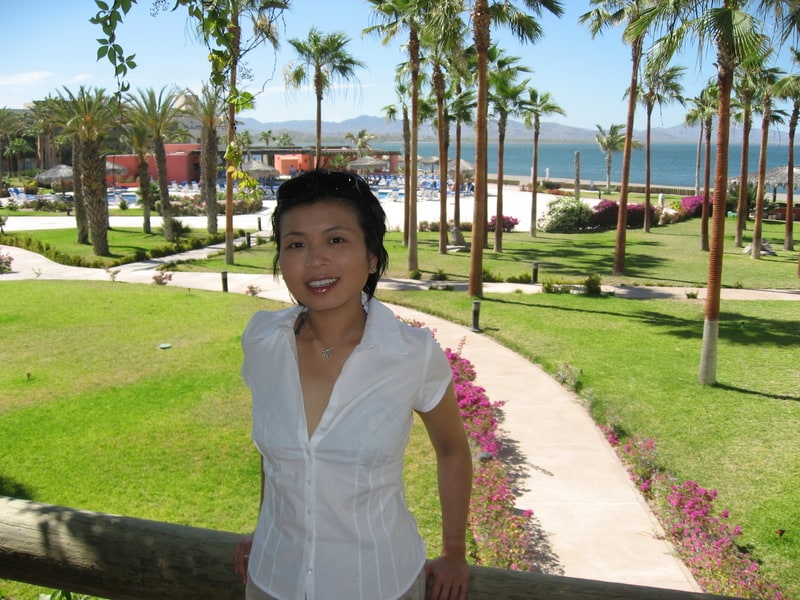 It's hard not to smile when staying at the Inn at Loreto Bay.