3 DAYS IN ICELAND
A PLACE IN TIME. A WOMAN IN TIME.
3  D A Y S  I N  I C E L A N D
A SHORT FILM BY CLINTON AND LONI STARK
A woman spends 3 days touring Iceland and loses track of time and place.

Title: 3 Days in Iceland
Starring: Loni Stark
Director: Clinton Stark
Writers: Clinton Stark, Loni Stark
Studio: Atelier Stark Films
Production Company: BLG Media LLC
Release Date: October 9, 2020
Running Time: 42 min.
Country: USA
Genre: Neo Vérité
IMDB: 3 Days in Iceland
PRODUCTION NOTES
3 Days in Iceland is a film project by Clinton and Loni Stark.
Footage was shot on location in January 2017 across Iceland including Reykjavík, Reykholt, Skolabraut, Fljotshamrar (the home featured in the film) and the South Coast (Highway 1 Ring Road).
Clinton and Loni shot additional scenes for the film on location at an oceanfront home in Mendocino, California in 2018, and in studio at Citadel Art Studios in San Jose, California during the summer of 2020.
Post-production including voice work, sound design, color grading and editing took place during 2020 in San Jose, California and 3 Days in Iceland premiered on the Stark Insider web site on October 9, 2020.
3 Days in Iceland (2020) is the final entry in the Stark's "3 Days" trilogy which also includes 3 Days in Sonoma (2018) and 3 Days in Paris (2019).
Clinton Stark describes the style of the three shorts as Neo Vérité, his interpretation of a modern day version of the French new wave movement of the 1960s. By combining documentary style shooting with structured and often interweaving, inward-looking scripted studio scenes, the result is neither documentary nor narrative, rather an abstracted and experimental version of both forms. "In other words, the antithesis of a viral video."
THE LOCATIONS
Locations featured in the film include:
Reykjavík

Te & Kaffi

The Laundromat Café

Reykjavík Art Museum

Highway 1 Ring Road

Seljalandsfoss Waterfall

Skógafoss Waterfall

Reynisfjara Black Sand Beach

Ice Cave Near Vatnajökull Glacier

Jökulsárlón Glacier Lagoon

Diamond Beach

Fridheimar

Blue Lagoon
THE ART INSTALLATIONS
Hrina: Vídeóverk úr safneign / Bout: Video Works from the Collection

Yoko Ono: Wish Tree for Reykjavík

Yoko Ono: Ein Saga Enn… / One More Story…

Erró: Stríð Og Friður / War and Peace
Additional artwork:
Loni Stark: Club Starzog drawings and watercolors
SPECIAL THANKS
Thorunn

I Heart Reykjavík

Reykjavík Excursions

Aurora Hunters

Fosshotel Vatnajökull

Hótel Höfn
PRODUCTION ARTWORK
BEHIND THE SCENES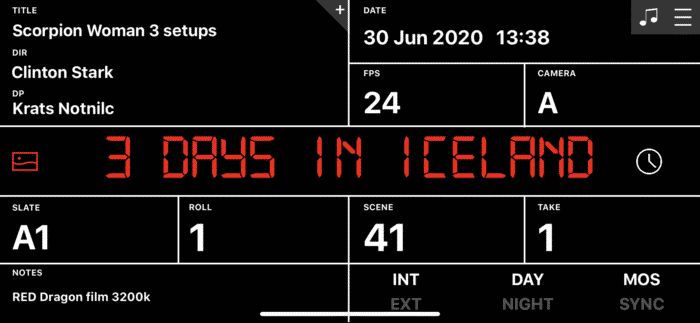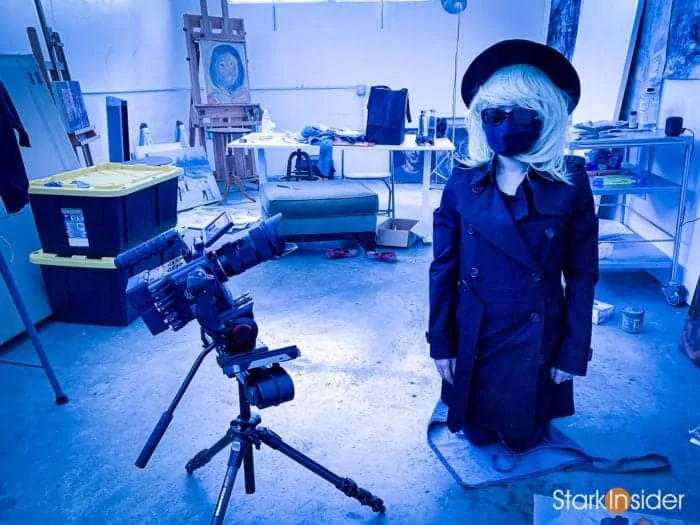 PROMOTIONAL ARTWORK