Independent film gets a key timeslot at the upcoming Mill Valley Film Festival.
Organizers announced that Day of the Fight (2023) will open MVFF46 on Thursday, October 5. The even marks the North American premiere of director Jack Huston's unique and delicate take on the world of boxing — "replacing violence and brutality with tenderness and sensitivity."
Michael Pitt stars as Mikey Flannigan, a former middleweight champ, with co-stars Nicolette Robinson as his estranged lover, Ron Perlman as his coach, and Joe Pesci as his ailing dad.
Tickets are now available and start at $65 for the film only ($60 for CAFILM members), and $130 for the film and afterparty ($115).
Opening night for the 46th edition of the Mill Valley Film Festival takes place at the CinéArts Sequoia (Mill Valley) and Smith Rafael Film Center (San Rafael).
WATCH: MVFF46 Official Festival Trailer • Mill Valley Film Festival
In opening remarks executive director and festival founder Mark Fishkin said, "After three years, we are still dealing with the ramifications of COVID that so affected our movie-going habits. Yes, I remain optimistic that there is an appetite for arthouse and independent fare. Film Festivals, Mill Valley in particular, are here to satisfy that hunger."
MVFF46 features 148 films from 41 different counties. Per the announcement, this year's edition includes 56 premieres, 86 feature films and 62 shorts.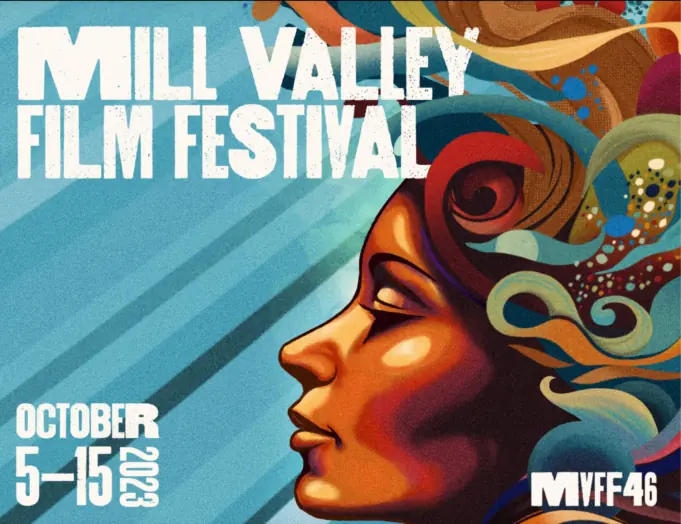 In addition, there are several notable screenings, events and tributes including:
Screening: The Zone of Interest, director Jonathan Glazer
Screening: Fast Charlie, director Phillip Noyce
Tribute: Lynn Hershman Leeson
Spotlight: director George C. Wolfe, Rustin
Spotlight: director Jeff Nichols, The Bikeriders
Spotlight: filmmaker Emarald Fennell, Saltburn
Centrepiece: director Cord Jefferson, American Fiction
Centrepiece: director Sofia Coppola, Priscilla
Tribute: Todd Haynes and Christine Vachon, May December
Directors Night: director Erica Tremblay, Fancy Dance
Directors Night: directors Jimmy Chin and Elizabeth Chai Vasarhelyi, Nyad
Maestro, directed by and starring Bradley Cooper and co-starring Carey Mulligan caps the festival with a closing night screening scheduled for Sunday, October 15.
RELATED FILM NEWS/REVIEWS ON STARK INSIDER:
All told there are seven venues hosting screenings and events so be sure to checkout the MVFF guide and web site so you know which one to attend.
Mill Valley Film Festival runs from October 5 – 15, 2023.