Film festival season has arrived. A high point of the spring season is SFFilm, considered the longest-running film festival in the Americas. For eleven days beginning April 13th, a multiplicity of venues will feature intriguing narratives, documentaries and short features from all over the world.
This year's films will be shown in three cities – San Francisco, Oakland and Berkeley. Venues include Dolby Cinema, Castro Theatre, CGV, Walt Disney Family Museum, Premier Theater, Grand Lake Theatre, Berkeley Art Museum and Pacific Film Archive [BAMPFA].
Opening night at the Grand Lake Theatre in Oakland features the much anticipated documentary, Stephen Curry: Underrated, directed by Peter Nicks. The director along with producer Ryan Coogler are expected to appear.
On closing night, April 23rd, CGV venue in San Francisco will feature the first four episodes of I'm A Virgo from Amazon Prime Video, directed by Boots Riley. Writer and director Riley will be in attendance for a Q&A.
"Groups of nerdy engineers and innovators gorging on snacks…" Sound familiar? Not Silicon Valley in the 21st century, but rather think of a quantum science focus in the 1990s and the quest to create the first mobile phone. Winner of the Sloane Science on Screen Award, Blackberry celebrates the creation of an elegant handheld device many of us still miss. Director Matt Johnson and screenwriter Matthew Miller will be present for the screening.
Screening on April 18th at the Castro Theatre is Joan Baez I Am A Noise, a richly complex story of folk music royalty who was the "voice of a generation." Directors are Miri Navasky, Karen O'Connor and Maeve O'Boyle. Expected guests include the directors and Baez herself.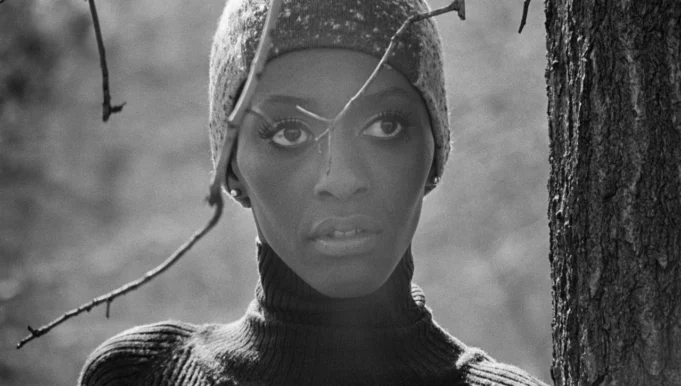 A delicious treat screening on April 20th at CGV is Invisible Beauty, about a pioneering supermodel who walked the runway with Iman and who mentored Naomi Campbell. Fashion icon Bethann Hardison teamed with director Frederic Tcheng to tell her fascinating life story, with commentary from Tracee Ellis Ross and Zendaya.
For a complete list of domestic and international narratives, documentaries and shorts, along with special awards and features, go to sffilm.org. And prepare for a joyous and exciting 11 days at SFFilm in San Francisco.