Perhaps the oldest movie house in San Francisco, the Vogue Theatre has survived various changes in ownership. Today this venerable repertory cinema is owned by the SF Neighborhood Theater Foundation, and the venue continues to enrich our movie viewing experiences.
Currently completing its annual return to the Vogue is the Mostly British Film Festival, an always exciting selection of films from English-speaking countries: England, Ireland, New Zealand, Australia, India and Canada. Founded by Ruthe Stein and Jack Bair a decade ago, the festival opened this year with a vibrant reception at Presidio Kebab restaurant across the street.
Opening night featured director Frances O'Connor's film Emily, a biography of famed novelist Emily Bronte, starring Emma Mackey. This movie is on critic Mike LaSalle's list of movies to catch in 2023.
The next evening featured Reel Britannia, a Brit Box series focused on five decades of British cinema. Also shown that night was Rogue Agent, an enticing thriller featuring James Norton, known for his popular performances in British detective series.
Perhaps a surprise entry was a documentary on The Thorn Birds, celebrating the 40th anniversary of this 1983 miniseries from ABC television network. Series was adapted from the best-selling novel by Australian author Colleen McCollough. Interviewees for the documentary included actors Rachel Ward and Bryan Brown.
A fascinating feature in this year's Mostly British Film Festival was "Great Dames…When They Were Young" on February 13-15. Dame Helen Mirren gave a bombshell performance in Age of Consent [1969], directed by Michael Powell. Dame Maggie Smith brought tender sexuality to Love and Pain and the Whole Damned Thing [1973]. Dame Judi Dench engaged the audience near the start of her career in Four in the Morning [1965], directed by Anthony Simmons. All three actors were knighted by the queen of England – hence the title "dame."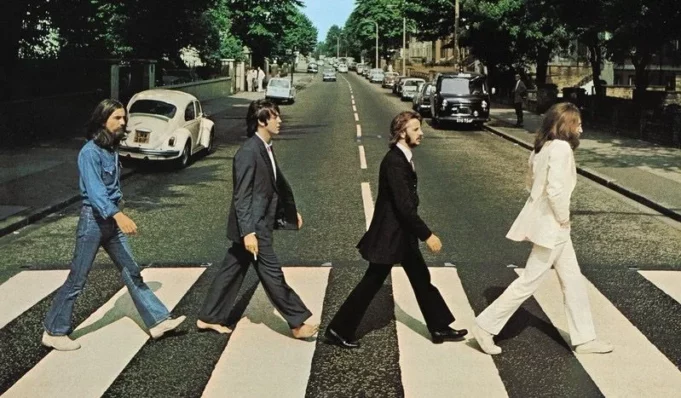 Is there anything more to say about the Beatles? Apparently there is, according to a documentary called If These Walls Could Sing, about Abbey Road studios. Since the director is Mary McCartney, daughter of Paul McCartney, there was no difficulty in securing reminiscences from director George Lucas, composer Burt Bacharach and Beatles member Ringo Starr, among others interviewed.
Included in the 2023 Mostly British Film Festival is an Oscar nominated documentary, All That Breathes, directed by Shaunak Sen. Siblings Nadeem Shehzad and Mohammad Saud have devoted their lives to caring for Black Kites, a beautiful migratory raptor in danger from human pollution in India.
Closing night features a whimsical film, The Lost King, directed by Stephen Frears [2023]. Inspired by the discovery of the remains of King Richard III [ War of the Roses in late medieval England], the movie stars Sally Hawkins as actual amateur historian Philippa Langley. Restoring the reputation of this long-lost king has a considerable following in England and elsewhere.
Visit mostlybritish.org to get on the mailing list for next year's festival.