TheatreWorks Silicon Valley this week announced the schedule for its upcoming season.
Now in its 52nd year, the season opens with campy classic musical Little Shop of Horrors and wraps in the summer of 2023 with new musical Alice Bliss.
In total the season features six plays and musicals, including two world premieres and runs November 2022 through August 2023 in Palo Alto and Mountain View. Full details are below.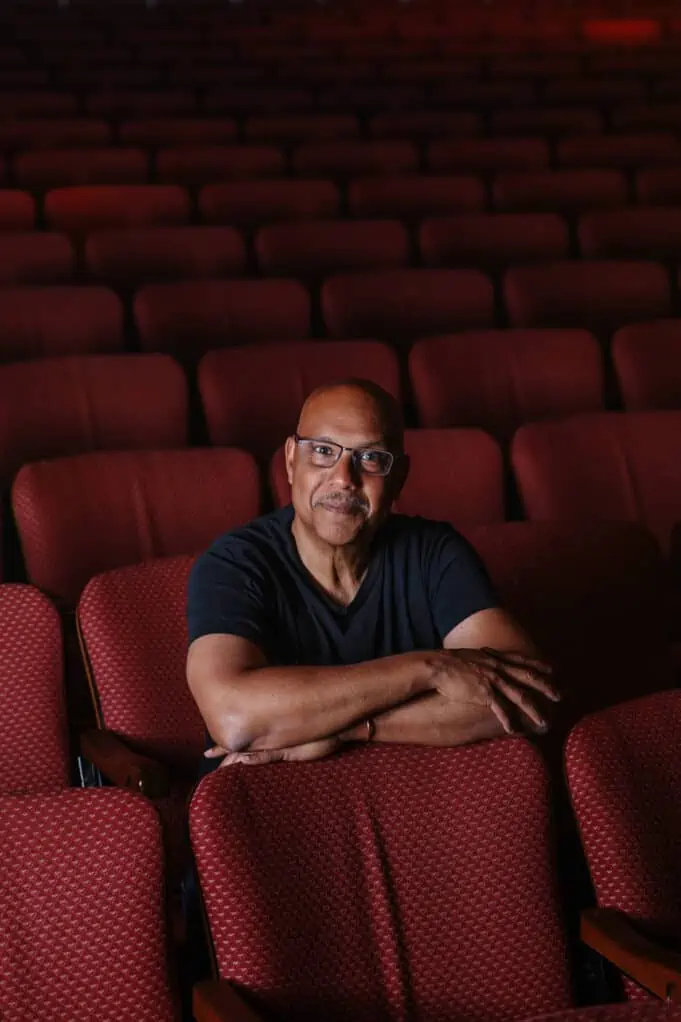 "We invite audiences to lift their voices with us this season," said Artistic Director Tim Bond of the season. "In celebration that live, in-person theatre has returned; in awe for thrilling moments of joy and theatricality; in unison as we share these diverse stories of global cultures, people, and perspectives. TheatreWorks' 52nd Season will include six incredible shows, full of the joy and passion you have come to expect from our Tony Award-winning company."
Founded in 1970, the Palo Alto-based theater company services more than 100,000 patrons per year.
From the announcement:
In June 2019, TheatreWorks Silicon Valley received the Regional Theatre Tony Award, the highest honor bestowed on an American theatre not on Broadway. In June 2020, Founding Artistic Director Robert Kelley retired after 50 years at the helm of the theatre he founded, ending what is believed to be the longest tenure of an Artistic Director at a League of Resident Theatres (LORT) theatre.
Performances are held at TheatreWorks at Luci Stern Theatre in Palo Alto and TheatreWorks at the Mountain View Center for Performing Arts in Mountain View, California.
WHAT'S HAPPENING

TheaterWorks Silicon Valley

52nd Season

Little Shop of Horrors

Book and Lyrics by Howard Ashman
Music by Alan Menken
Based on the film by Roger Corman, Screenplay by Charles Griffith
Directed by Jeffrey Lo
November 30 – December 24, 2022 (opening night: December 3)

LUCIE STERN THEATRE, PALO ALTO

Audiences are invited to put a little horror in their holiday season this year! Everybody's favorite carnivorous plant is ready to devour San Francisco's Chinatown in a reimagined production that lends this uproarious cult-classic musical a delicious local flavor. Follow meek florist Seymour Krelborn as he makes a Faustian bargain with the world's most vicious vegetation and learns that fame and fortune can come with a grisly price. From the iconic team behind Beauty and the Beast and The Little Mermaid, it's sure to be a bloody good time!

In Every Generation

By Ali Viterbi
Directed by Michael Barakiva
West Coast Premiere
January 18 – February 12, 2023 (opening night: January 21)

MOUNTAIN VIEW CENTER FOR THE PERFORMING ARTS

"Why is this night different from all other nights?" It's Passover, and the multi-generational, multi-cultural Levi-Katz family finds they all have different answers as they struggle with questions of race and religion that have yet to be resolved. Is trauma generational, or genetic? What does it mean to be free? Is vegan brisket even kosher? A celebration of Jewish tradition, this exciting new play follows one family through four millennia of Passover dinners, going from the personal to the eternal, musing on how and if humanity will ever evolve.

Fannie: The Music and Life of Fannie Lou Hamer

By Cheryl L. West
Directed by Tim Bond
Featuring Greta Oglesby
March 8 – April 2, 2023 (opening night: March 11)

LUCIE STERN THEATRE, PALO ALTO

"To hope is to vote!" Famed activist and civil rights hero Fannie Lou Hamer makes this impassioned rally cry, reminding us that change begins with just one voice. Tracing her steps from sharecropper to activist to political candidate, Fannie takes audiences on a gospel-filled journey of justice and self-determination, inspiring every American to rise up and fight for the vital issues of our time. This show features a live band and the return of Greta Oglesby, star of last season's critically acclaimed Gem of the Ocean.

A Distinct Society

By Kareem Fahmy
Directed by Giovanna Sardelli
World Premiere in Association with Pioneer Theatre Company
April 5-30, 2023 (opening night: April 8)

MOUNTAIN VIEW CENTER FOR THE PERFORMING ARTS

By chance and geographic anomaly, a quiet library in northern Vermont straddles the U.S.-Canada border. Most years it's just a curiosity, but during the "Muslim ban," it becomes an unlikely meeting place for an Iranian family who find themselves on opposite sides of an invisible divide. When the Québécoise librarian, a U.S. border patrol officer, and a local teenager become involved, all must choose between breaking the law and saving themselves.

Steel Magnolias

Prolific actor/ director Elizabeth Carter makes her TheatreWorks directorial debut with "Steel Magnolias" in TheatreWorks' 52nd Season. TheatreWorks will present "Steel Magnolias" June 7 – July 2, 2023 at the Mountain View Center for the Performing Arts.
Photo Credit: Jenny Graham

By Robert Harling
Directed by Elizabeth Carter
June 7 – July 2, 2023 (opening night: June 10)

MOUNTAIN VIEW CENTER FOR THE PERFORMING ARTS

For this production, audiences will head on over to Truvy's Beauty Salon, where the curlers are hot and the gossip is hotter. Nestled in small-town Louisiana, it's the place to go for the best 'dos, the best advice (whether asked for or not), and the best friends a woman could ever need. Truvy, the irascible Ouiser, protective M'Lynn and her soon-to-be-wed daughter Shelby, and a host of other memorable women banter, bicker, and bond through the years, forging a sisterhood strong enough to carry them through all of life's triumphs and tragedies.

Alice Bliss

A New Musical
Book by Karen Hartman, Music by Jenny Giering, Lyrics by Adam Gwon
Based on the novel by Laura Harrington
Directed by Mark Brokaw
World Premiere
July 12 – August 6, 2023 (opening night: July 16)

LUCIE STERN THEATRE, PALO ALTO

How do you hold on to normal when life is anything but? Set in upstate New York during the Iraq War, this intimate and stunning new musical tells the story of a girl who hits rock bottom, finds her mom there, and begins to grow up. Full of humor, hope, resilience, and sheer teenage joy, Alice Bliss presents a breathtaking exploration of family and community coming together to find hope in the face of uncertainty. Developed as part of TheatreWorks' New Works Initiative.