The Presidio of San Francisco (originally, El Presidio Real de San Francisco or The Royal Fortress of Saint Francis) is a park and former U.S. Army military fort on the northern tip of the SF Peninsula, and is part of the Golden Gate National Recreation Area.
Presidio staff and volunteers offer many free tours to visitors in the spring of 2020. For example, a two hour guided walking tour describes the people and places that have shaped the Presidio's layered past.
Volunteers of all ages are invited to help with the Presidio's archaeological site. Opportunities to work on the dig will open again on April 18th.
The Presidio is a hot spot of biodiversity with over 350 species of birds, mammals, reptiles, amphibians, insects, and fish.  Don't forget to visit the Presidio Visitor Center and pick up a map of the park's 25 miles of hiking and biking trails.
Rob Hill Campground is one of just two campgrounds in San Francisco. It is perched on four wooded acres above Baker Beach at the Presidio's highest point. Reservations are now open. Here you can see the lights of Sutro Tower, smell the ocean, and hear the owls in the cypress trees.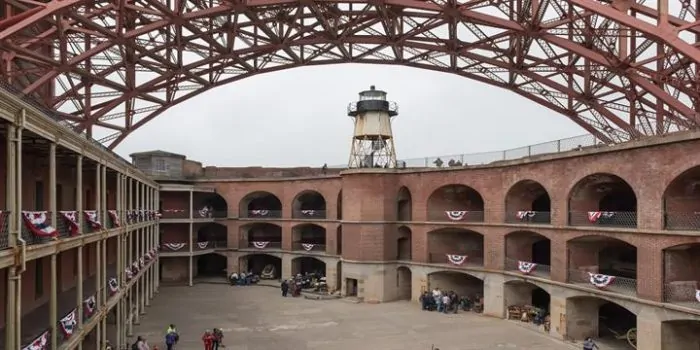 Included on the grounds of the Presidio is the Walt Disney Family Museum, which opens a new exhibit on May 13th – "The Walt Disney Studios and World War II".
Visitors have the option of lodging and dining in the park. There are two historic boutique hotels – Inn at the Presidio, and the Lodge at the Presidio. Restaurants include the Commissary, Arguello, Presidio Social Club, and Sessions at the Presidio.
Although events are free, patrons are advised to register in advance, due to space limitations.
For more information about visiting, lodging, dining and transportation, please visit presidio.gov/events.