Theater news out of San Francisco this week regarding branding of one of the city's most prominent theater houses.
SHN has announced a name change. Going forward the company, known for bringing Broadway touring musicals to San Francisco, will be known as BroadwaySF.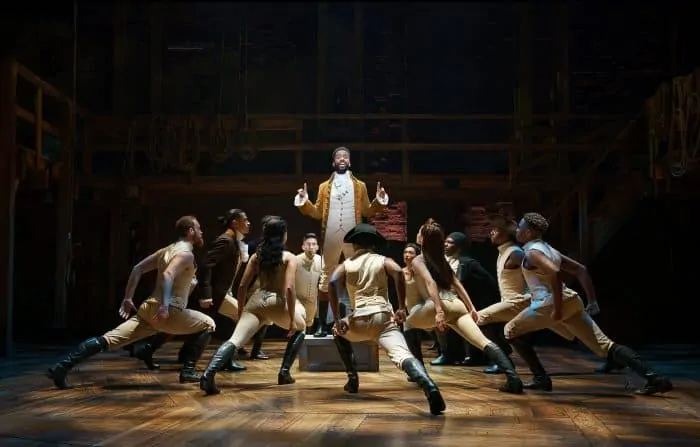 Per the news release:
"The new name projects a clear and simple promise to live theater lovers around the Bay Area – BroadwaySF will continue to bring Broadway blockbusters and one-of-a-kind theatrical experiences to the Orpheum and Golden Gate Theatres in San Francisco."
Robert Nederlander of the Nederlander theater legacy remains co-owner. Greg Holland, formerly of Clear Channel Enetertainment, is CEO.
The dramatic and bold new logo looks like this:
In addition to the new BroadwaySF branding — which makes a lot of sense given the team's mission — the web site has also been updated and can be seen here: broadwaysf.com.
Meantime, since Broadway shows is what this is all about, here's the 2019-2020 BroadwaySF lineup of productions.
BroadwaySF 2019-2020 Production Lineup

The Orpheum Theatre
Golden Gate Theatre
San Francisco, California

HAMILTON

Tickets on sale through January 5, 2020
Orpheum Theatre

MADONNA: "Madame X" tour

October 31 – November 4, 2019
Golden Gate Theatre

THE SIMON AND GARFUNKEL STORY

October 11-12, 2019
Golden Gate Theatre

AN EVENING WITH NEIL DEGRASSE TYSON

October 14, 2019
NOTE: Davies Symphony Hall

JONSI AND ALEX SOMERS – "Riceboy Sleeps"

October 14, 2019
Golden Gate Theatre

CHAMPIONS OF MAGIC

November 27 – December 1, 2019
Golden Gate Theatre

SUMMER: THE DONNA SUMMER MUSICAL

December 3 – December 29, 2019
Golden Gate Theatre

SHIN LIM

January 18, 2020
Golden Gate Theatre
Stark Insider hopes to see you in town at a BroadwaySF production!