And lucky for me I just happen to be spending October in NYC so I finally get to go to this year's Food Film Festival, which runs from October 24-27, 2019. Since I don't want to miss any of the fun, I'm jumping on one of those early bird-VIP passes right now.
Inside tip:
There is a limited number of Early Bird Festival-Wide VIP Passes for pre-sale on the Festival Website so don't procrastinate.
"But what exactly is it?" you query. Hmmm, how can I explain it?
Remember when Twix first came out and everyone describe it as the perfect marriage of cookies and candy? Well, this is kinda like that… a culinary and cinematic love fest. The ideal muliti-sensory celebration for Food & Film lovers.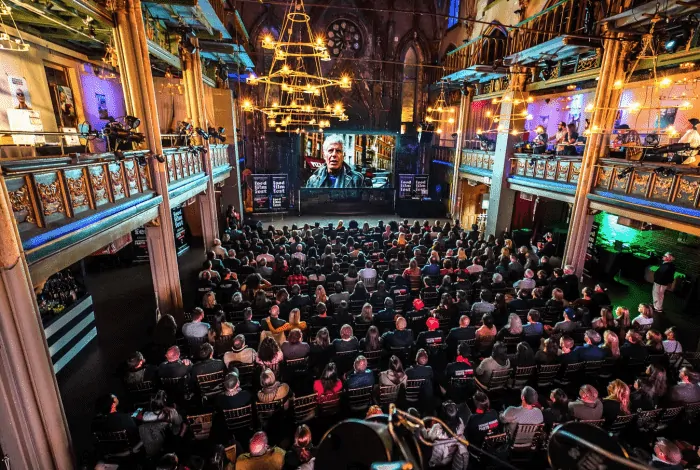 Check out this video from the 2018 Food Film Fest to get a real feel for it. (I teared up when I saw the Anthony Bourdain part.)
Here's how it works:  
The Food Film Festival has become the benchmark in showcasing artistic, independent food-filmmaking. A judging committee will present awards in 7 categories including: Best Super-Short Film, Best Short Film, Best Feature Film, Best Food Porn Film, The Audience Choice Award, The Made in New York Award,  The Food Filmmaker of the Year Award and The Film Foodmaker of the Year Award.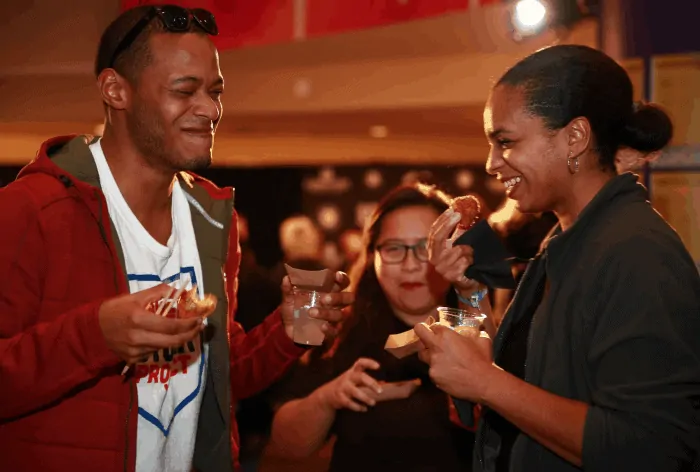 Check the website for the complete line up of films but to whet your appetite here are a few quirky stand-outs:
The Sturgeon Queens
Dir: Julie Cohen, 51:36
Four generations of a Jewish immigrant family create Russ and Daughters, a Lower East Side lox and herring emporium that survives and thrives. This documentary features an extensive interview with two of the original daughters for whom the store was named, now 100 and 92 years old, and interviews with prominent enthusiasts of the store including Supreme Court Justice Ruth Bader Ginsburg, actress Maggie Gyllenhaal, and 60 Minutes correspondent Morley Safer.
Bayou Brilliant
World Premiere
Dirs. Nathan Lippy and CJ Frazier, 9:30
Bruce "The Alligator Man" Mitchell takes you on a tour of authentic "Bayou Life". From Jug Lining Catfish to hand-made Bayou Butter, Bruce shares his view of true Louisiana Swamp Lifestyle. "A lot of people don't understand this way of life…It's a way of survivin' you know." – Bruce Mitchell
Donut People
Dir. Keeley Steenson, 11:46
In Texas, Cambodians own an estimated 95% of the donut shops. Interviews with immigrants and their children offer insights into the lives and expertise of Texas Cambodian donut shop owners, and a glimpse of the future, with new gourmet donuts and hip baristas.
The Ultimate Texas Burger Road Trip
World Premiere
Dir. Justin Bolois
Burger Scholar George Motz takes Burger Show host Alvin Cailan on a tour of Texas' finest burger establishments.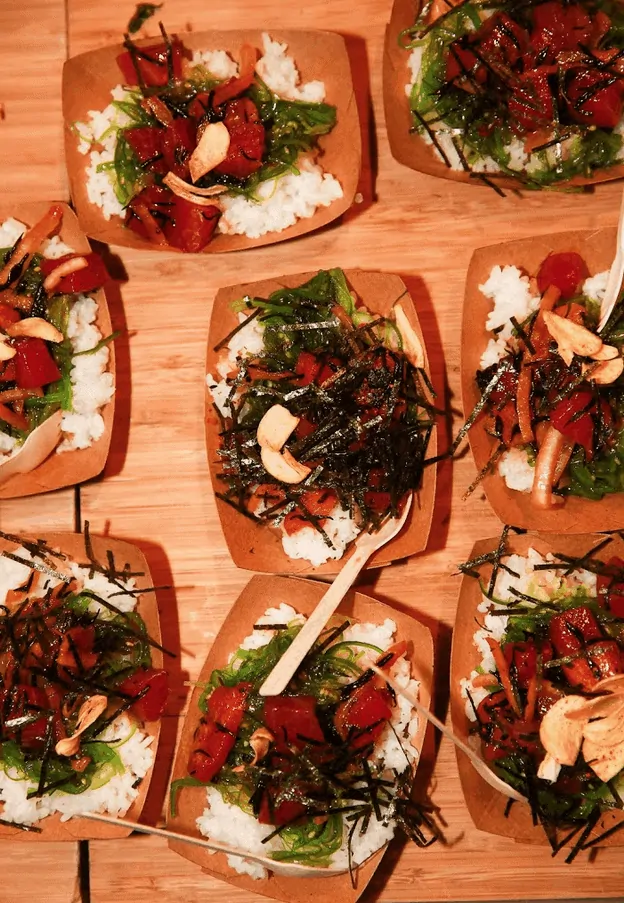 All Festival events benefit important non-profit organizations, such as the Food Bank For New York City, The Billion Oyster Project, The Good Food Project and GrowFood Carolina.
Photo credit: All Photos are by Emily Hawkes and Noah Fecks from 2018 FFF