Move over Athens–there's a new, 315 BC-year-old kid on the block! It's Thessaloniki, the capital of Greek Macedonia and the second-largest city in Greece. It's always been popular with European travelers who are drawn to its gorgeous beaches, lively college-town energy, and cosmopolitan character. Although the majority of the city center was destroyed in the Great Fire of 1917, the rebuilt 20th-century city has a well-planned, Europeanized design.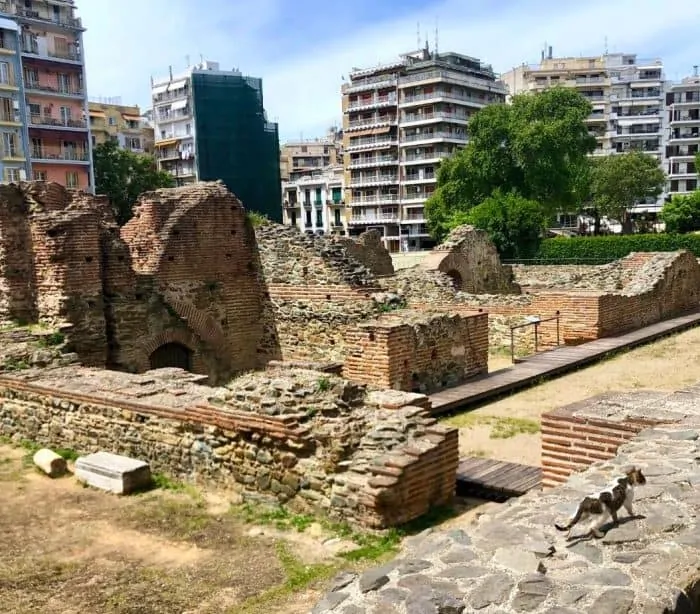 Often referred to as an open-air museum, at least ten of the city's UNESCO historical sites are within walking distance, where you'll find remains of the city's turbulent history from the last 23 centuries when it was occupied by the Romans, Byzantines, and the Ottomans. Equally exciting for foodies is that you'll also discover an incredible culinary scene since Thessaloniki is often referred to as Greece's culinary capital-another reflection of its melting pot of cultures.
So even though Thessaloniki is flying waaaay under the radar of most Americans, it has become my fave city in Greece!
Where to Stay:
The City Hotel, a member of the luxury Tor Hotel Group, is nestled right in the city's sweet spot, next to bustling Aristotelous Square and just a five-minute walk to the waterfront.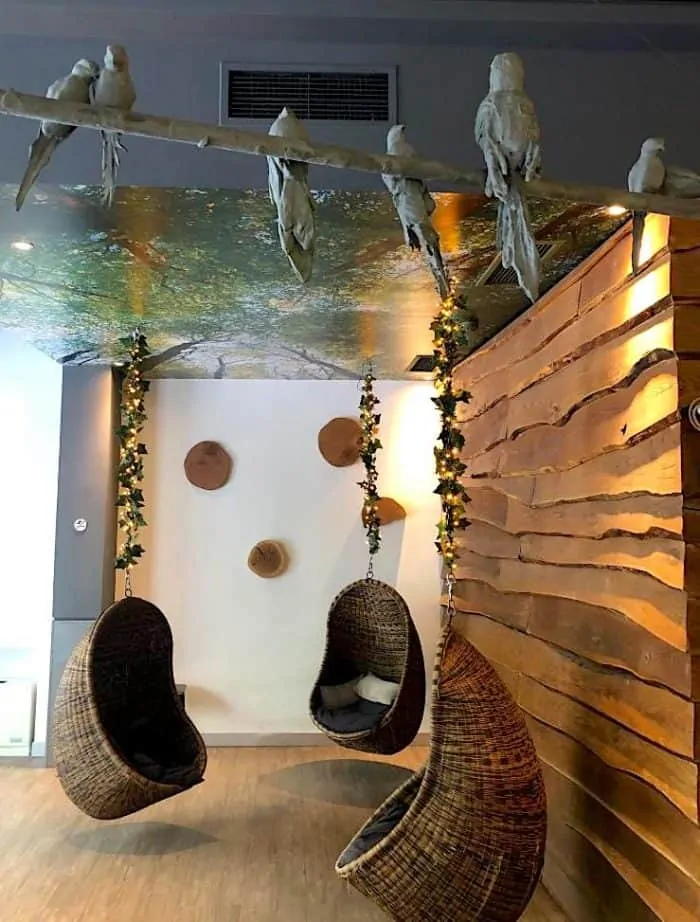 This casual design hotel gets two green thumbs up for its hip, garden-theme décor. Like a breath of fresh air, clever designer accents include airy, garden-like backdrops in the bedroom, birdy sculptures, and swinging wicker chairs, all done in tranquil green, white and grey tones.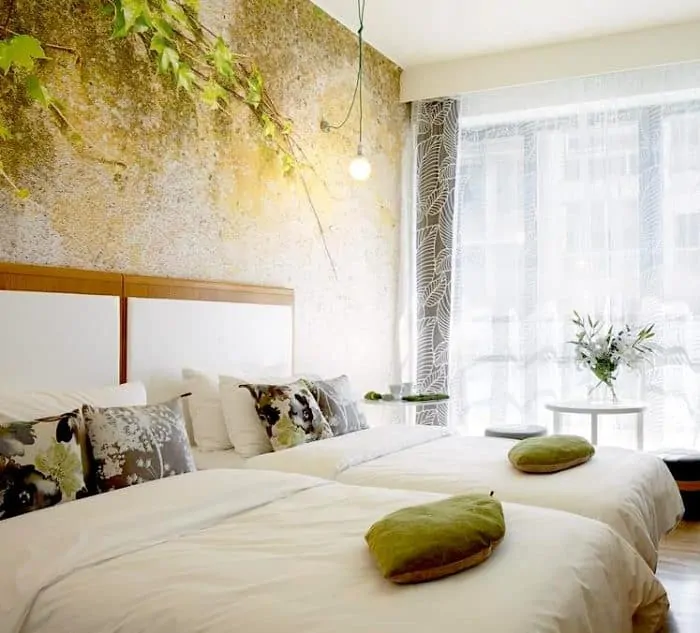 Kick-start your day with a morning workout in the hotel's gym, outfitted with the latest Nautilus equipment, before turning your attention to the yummy breakfast buffet served in the Green Bar. For a relaxing finish to a long day of sightseeing, book a treatment at their City Spa, which incorporates bee and plant-based beauty products along with a holistic approach.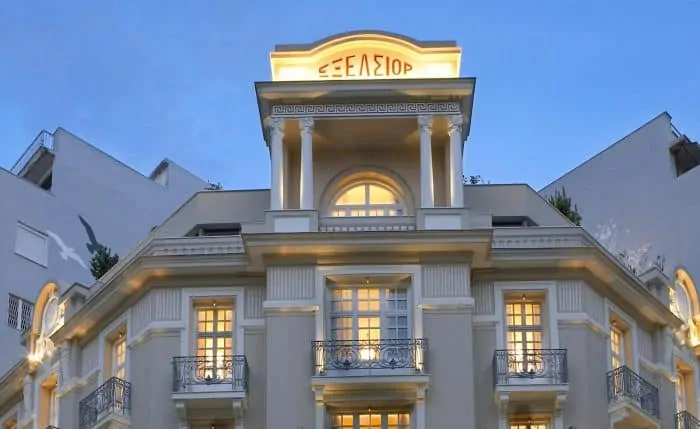 Looking for something more upscale? Simply cross the street to the Tor Hotel Group's stunning sister property, the five-star Excelsior Hotel. Thessaloniki's only member of Small Luxury Hotels of the World is a beautifully restored Art-Deco building where historic French balconies, elegant marble staircases and mile-high ceilings combine nicely with contemporary design elements, gallery-worthy artwork, and an excellent buffet breakfast served in the roof garden.
Looking for something more upscale? Simply cross the street to the Tor Hotel Group's stunning sister property, the five-star Excelsior Hotel.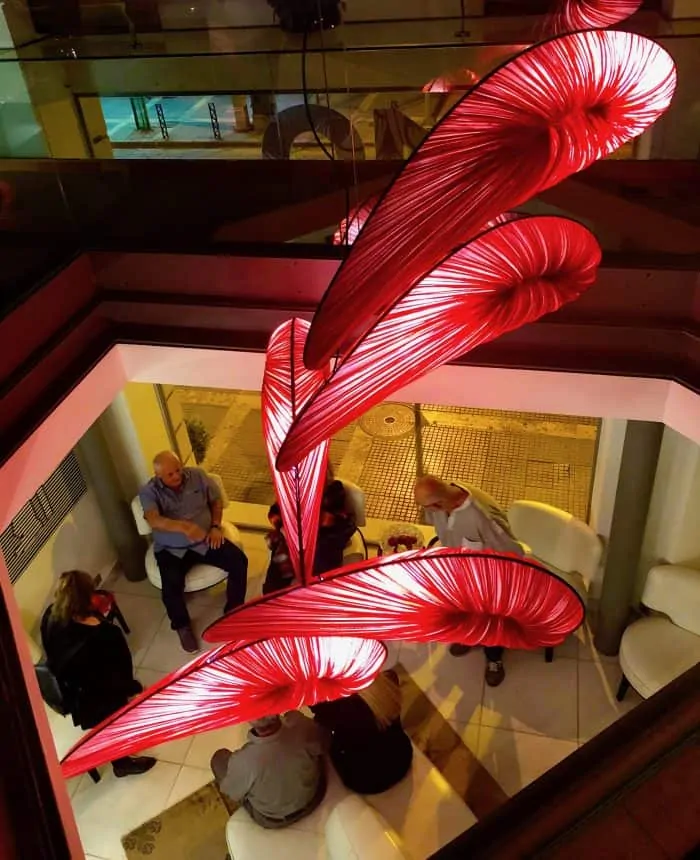 Head downstairs for a gourmet meal at the brand new, pretty-in-pink, Charlie D. Brasserie. For a one-two knockout punch, restaurateur Apostolos Trastelis has joined forces with two-Michelin star Chef Arnaud Bignon, to create a dazzling, French brasserie. Bignon plays with his food, using only the freshest ingredients in unique combinations with modern presentations.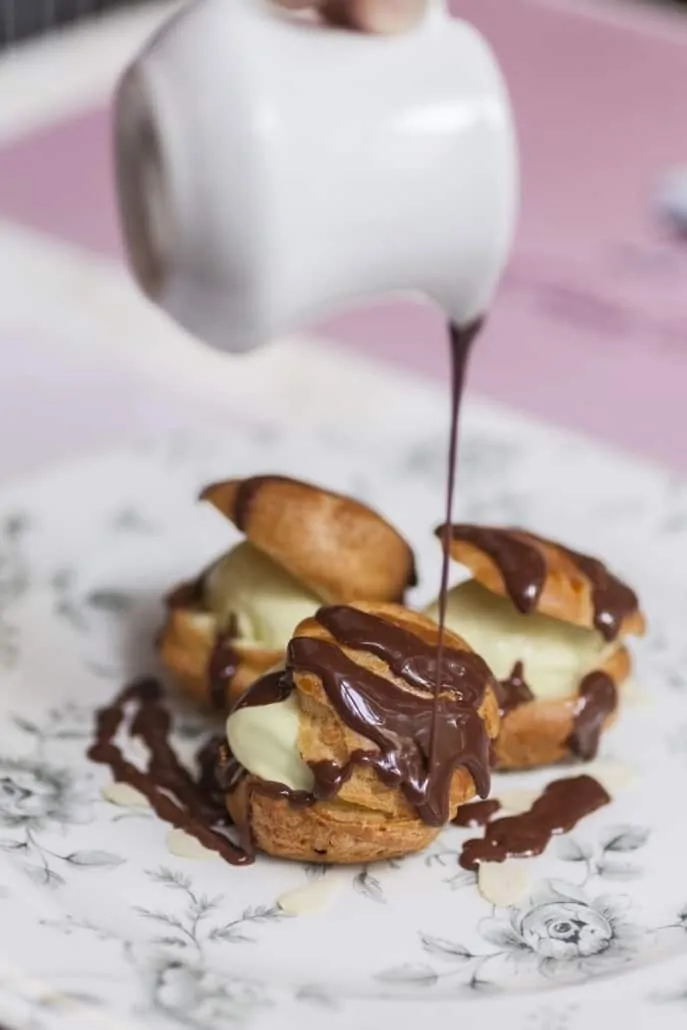 Examples are a highly addictive salmon and waffle dish, which I would relish morning or night and his enticing desserts.
What to See:
White Tower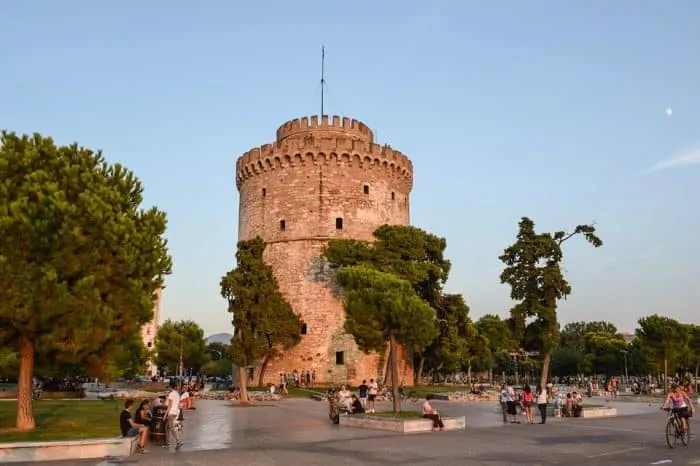 I think the best antidote for jetlag is by taking a long walk, which also is the best way to see the sights, so lace-up your comfiest sneakers and start your explorations with a stroll down the new, 4 km Thessaloniki waterfront promenade. Aim towards the iconic White Tower, renamed after a Jewish prisoner whitewashed the tower in exchange for his liberty in 1890. Its previous moniker was the "Tower of Blood" since it was used as a death row prison with walls dyed red by the blood of the condemned prisoners. Climb to the top for an impressive 360-degree view of the city.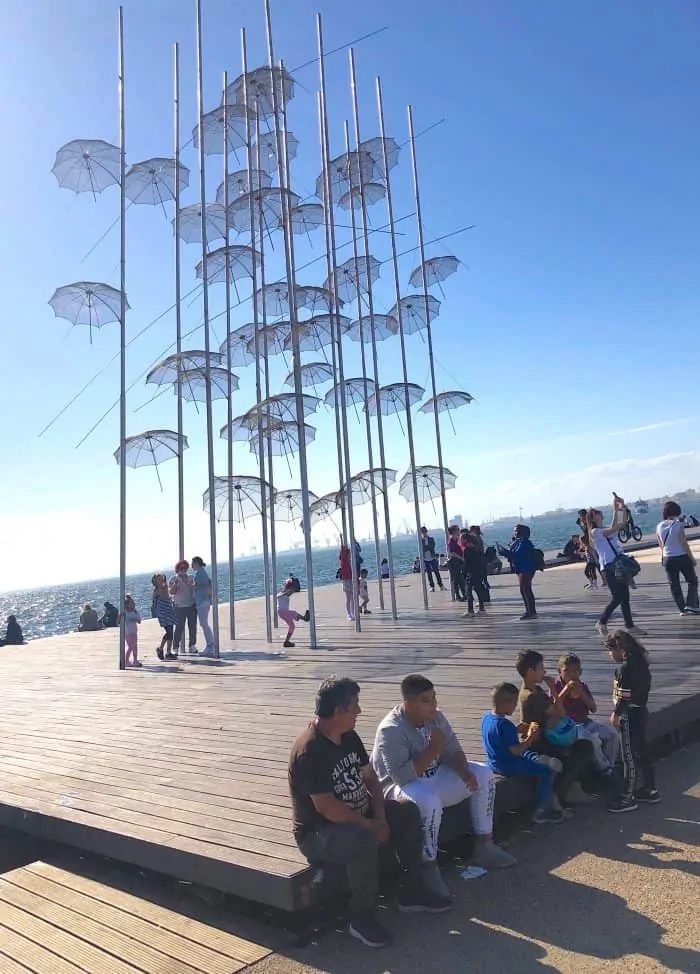 Some other good photo-ops along the way include the statue of Alexander the Great and the eye-catching "Thessaloniki Umbrellas" art installation by Georgios Zoggolopoulos. On a very clear day, if you really squint hard, you'll make out Mt. Olympus, home of the gods, on the horizon. Take a break at one of the numerous waterfront cafes, if you can nab a table. The café culture here is as popular as Paris's, which makes one wonder about their "money troubles".
The café culture here is as popular as Paris's, which makes one wonder about their "money troubles".
Ano Poli aka the Upper Town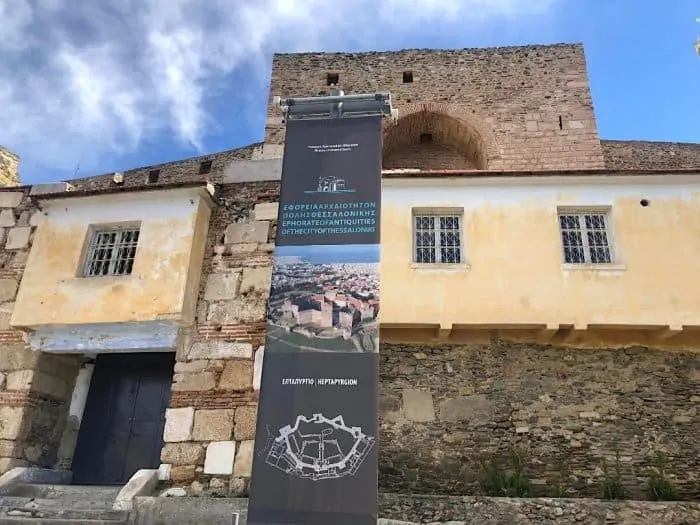 If you're getting your second wind, a challenging hike (or if not, you can wimp-out and take the 23 bus) brings you to Ano Poli, the only part of the city that survived the Great Fire. Take in the panoramic city views before you wander around Heptapyrgio, a Byzantine and Ottoman-era fortress and another notoriously brutal prison.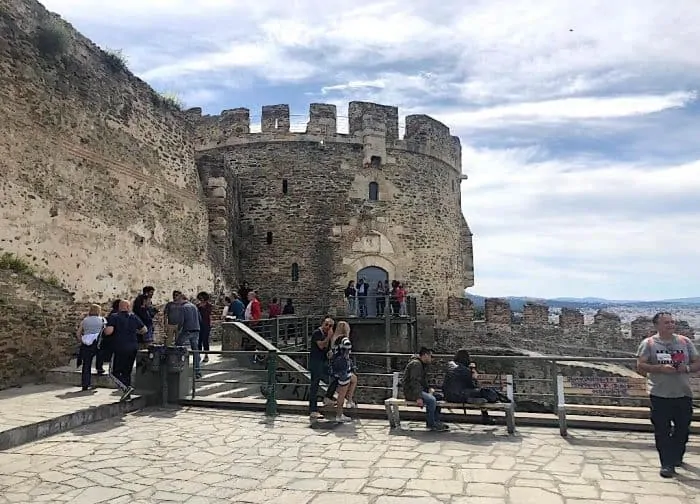 Head downhill to reach the 15th century Trigonio Tower of the Castra, a peachy spot to take in the sun setting over the gulf.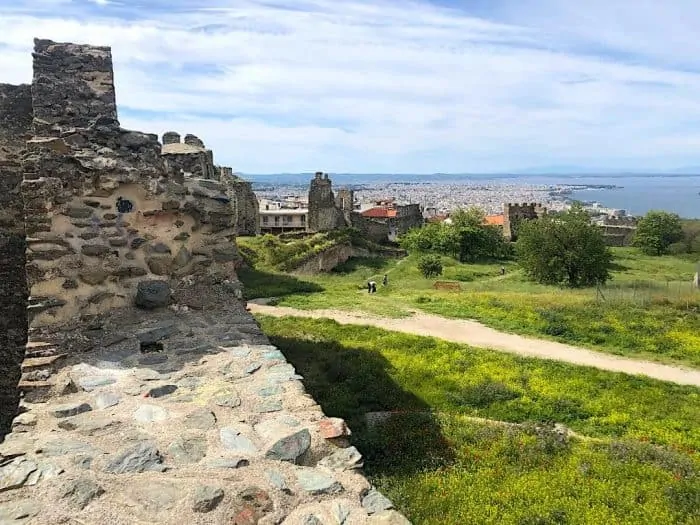 Then keep meandering your way down, through the maze of narrow cobblestone alleys and traditional Ottoman-styled houses where every square inch is enlivened with vibrant street art/graffiti.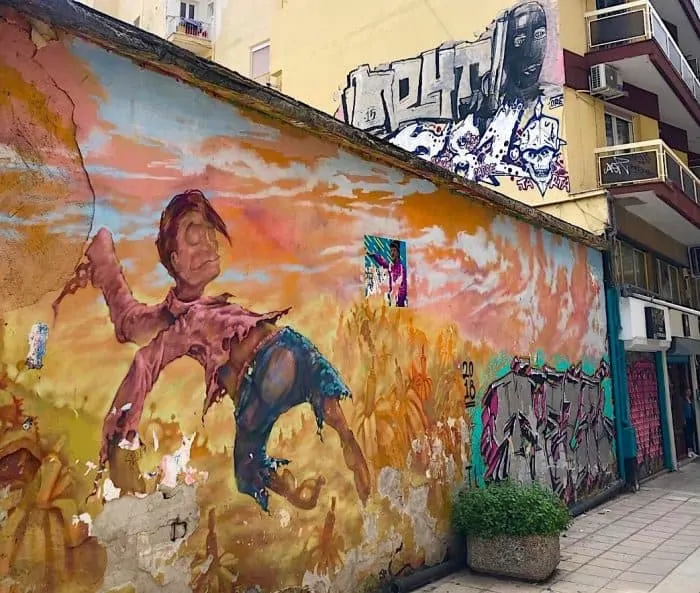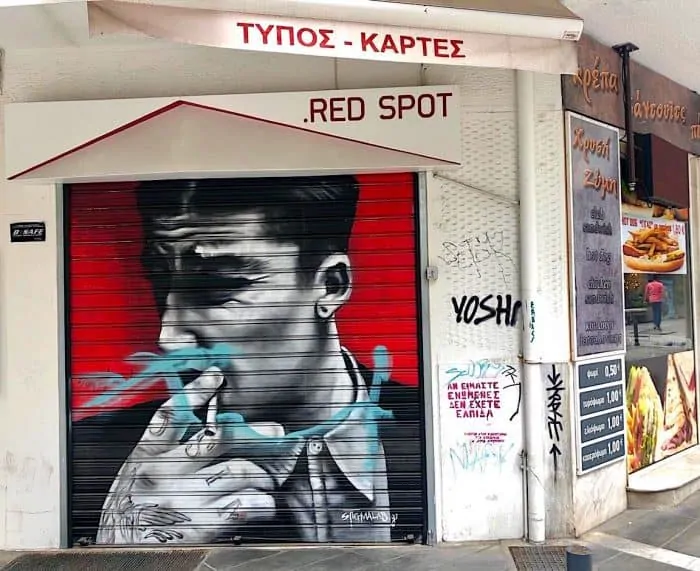 The Rotonda and the Arch of Galerius (Kamara)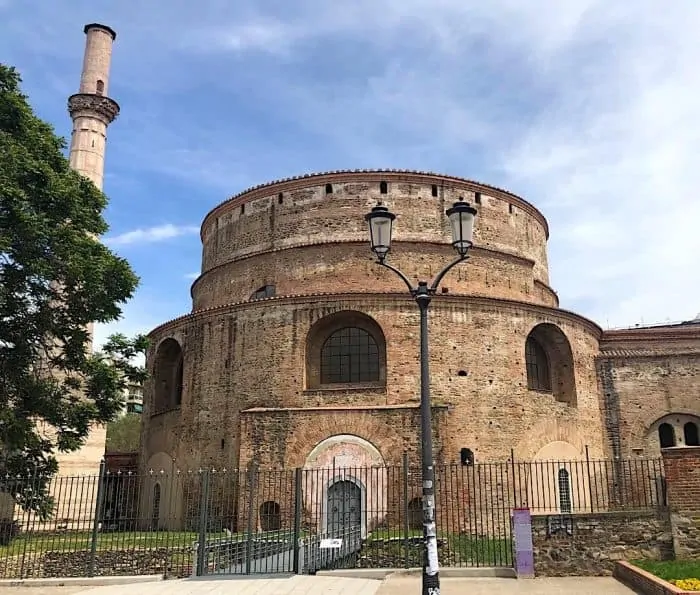 Ahead lies the Rotonda, which served as a place of worship, and the Arc of Galerius,. These are part of a complex built in the early 4th century AD by Roman Emperor Galerius, to celebrate his victory against the Persians. The Arch, one of the oldest Paleo-Christian edifices in the world, was once part of an extensive roofed arcade.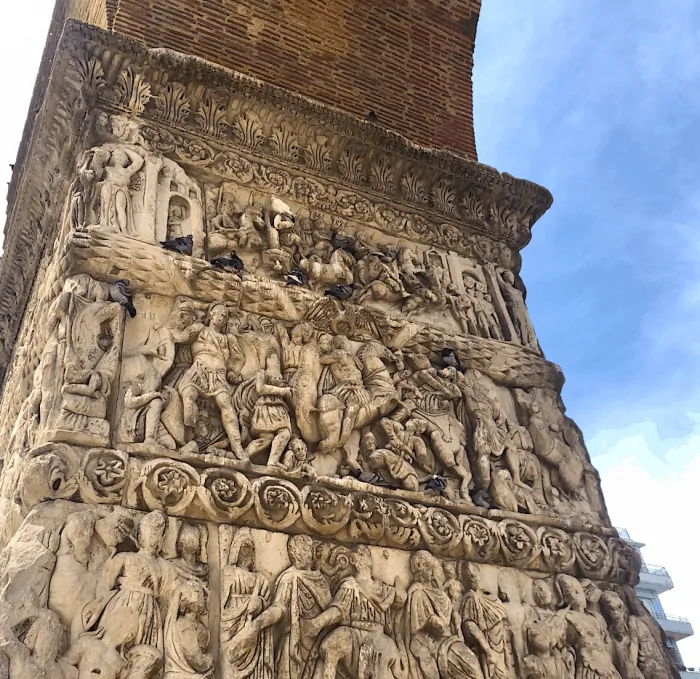 The Roman Agora (Forum)
Keep walking straight toward Aristotelous Square and you'll come to the Roman Agora, the city's main hub from approximately the 2nd to the 4th centuries AD. It was largely forgotten until it was revealed during archaeological excavations in the 1960s. Follow along the impressive Roman arcade to enter the underground museum which offers highly informative, state-of-the-art presentations about the city's past.
Archaeological Museum of Thessaloniki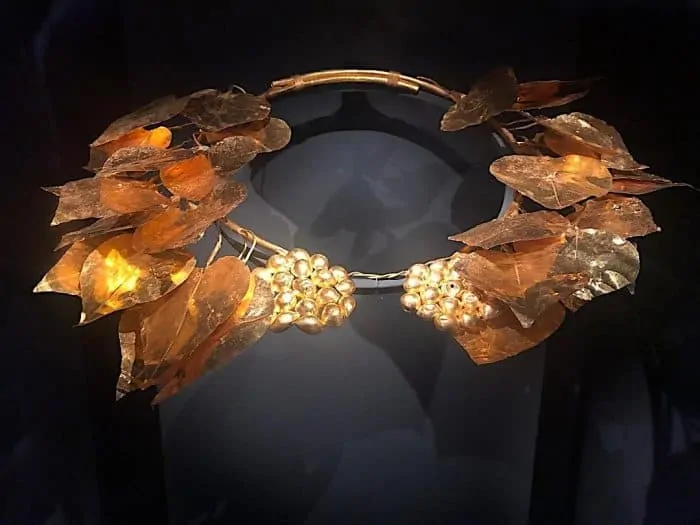 Even if you usually shun museums, the Archaeological Museum, one of the largest in Greece, has something for everyone. The prehistoric exhibition personalizes early inhabitants daily life by showcasing some of the world's first jewelry, tools, cooking and household items-even a primitive baby bottle.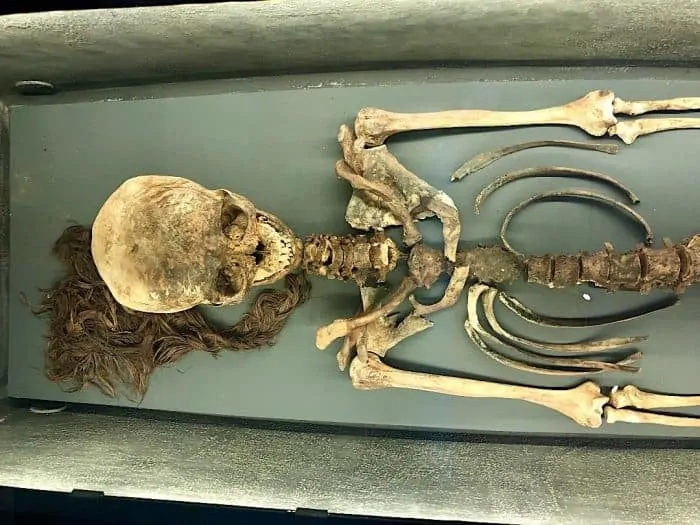 Don't miss the brilliant Gold of Macedon exhibit with exquisitely detailed funereal wreaths and one the museum's rarest finds, an extraordinarily, well-preserved skeleton of an embalmed woman complete with hair and eyebrows!
Time to Eat:
If you'd like to sample the best-curated bites of Thessaloniki I can't rave enough about our almost 5-hour culinary walking tour conducted by Anastasia Gaitaman (anastasia2570@yahoo.com) a true gourmand and a fascinating food historian.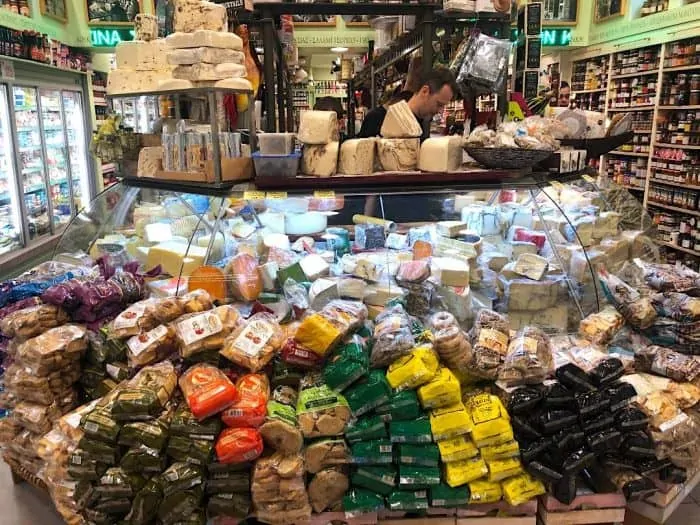 I was utterly immersed in sipping, nibbling and listening to Anastasia while she shared Greece's local culinary traditions, rich food history, and introduced us to her favorite vendors.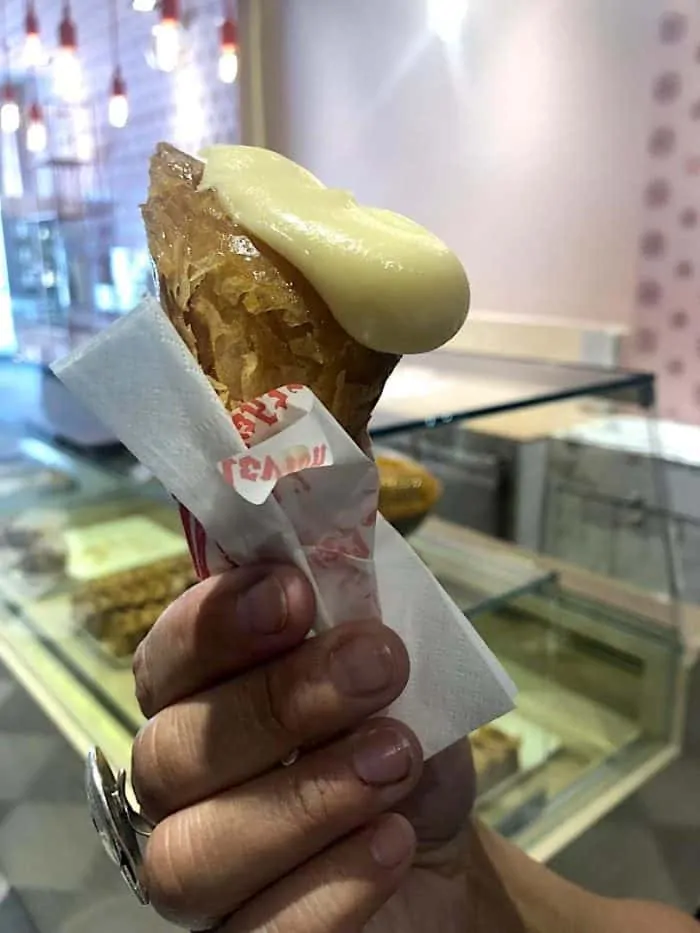 Highlights included meeting the woman hawking "the #1 best" Koulouri, their beloved sesame seed coated "Greek bagel"; popping into specialty shops featuring the finest olives, yogurt spreads, or Easter cakes; and licking up the remaining crumbs from Elenidis's tirgono–a crispy fillo pocket that encases a mound of luscious sweet cream filling.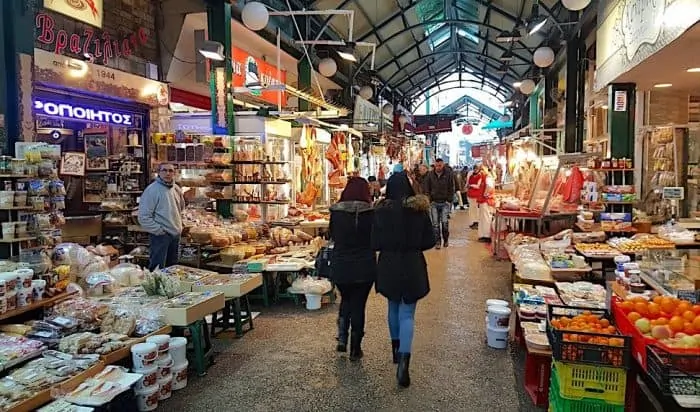 There are endless photo ops at the authentic Modiano market.
There are endless photo ops at the authentic Modiano market, a warren of stalls filled with a riot of fresh produce, flowers, honey, spices, salted fish, olive oil, shouting fishmongers, and butchers proudly displaying their perfectly skinned lambs, as well as dark passageways lined with humble tavernas offering perennial favorites like traditional moussaka, homey stews and seafood soups.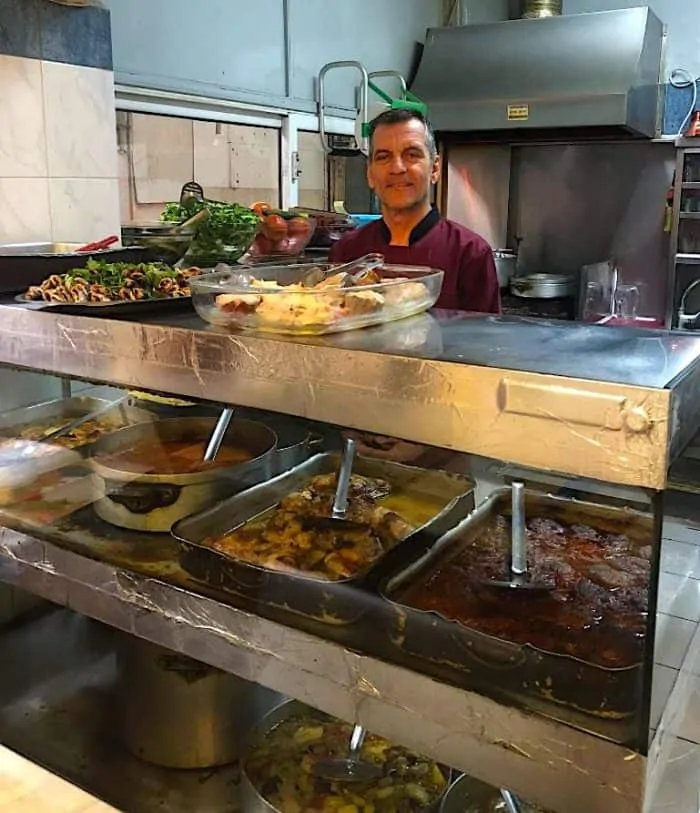 There is no shortage of fabulous, creative restaurants in Thessaloniki, with a new one popping up almost daily because the locals love good food. Eclectic eateries run the gamut from traditional Ouzeri's where tasty mezze are washed down with copious amounts of ouzo Greek pizzerias sporting top model-thin crusts laden with feta and veggies, and a Soho-chic meat-packing district filled with pricey steakhouses.
Here are a couple of good ones to get you started: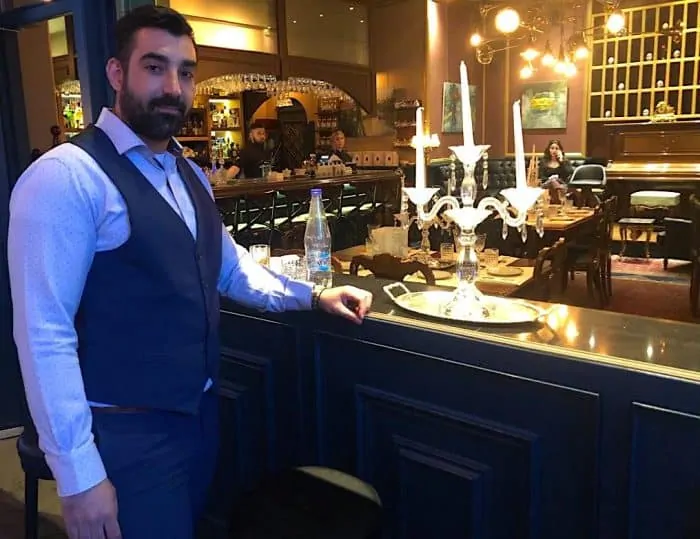 Kazika De Malta Restaurant is located in the colorful Ladadika district, an old Jewish port neighborhood that once accommodated olive oil traders and brothels. As a matter of fact, Kazika De Malta, an elegant, antique-filled gastrobar featuring a vast selection of hand-crafted cocktails, premium wines, top-notch European cuisine, live music (an accomplished singer and piano player entertained us into the wee hours) and impeccable service, was once a popular "house of ill-repute"! Although I rarely order red meat, the steak here was sheer perfection, particularly when sided by a toothsome risotto piled (and I do mean liberally PILED) with shaved truffles.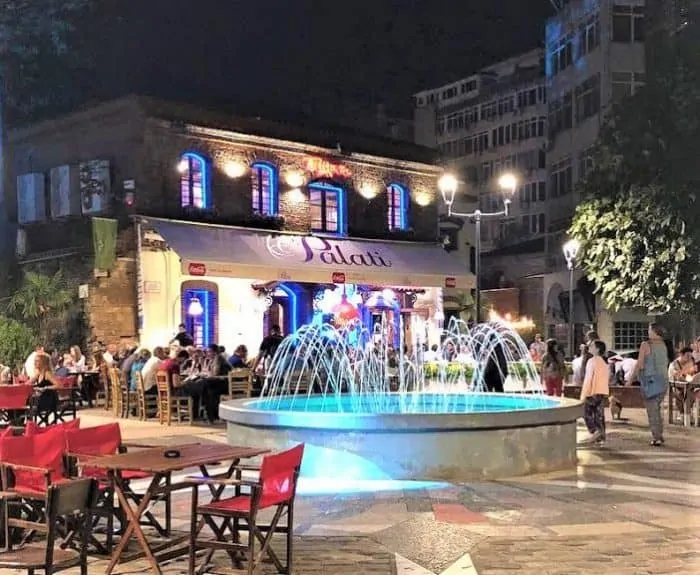 Palati Restaurant, located in a picturesque fountain square, is also in the Ladadika nabe. It's been around almost 30 years but is still bigger than life. The traditional food has big, bold flavors, the servings are huge, big sounds come from the live bouzouki band, and upstairs there's a gigantic dining room that would make the perfect spot for a Big, Fat Greek Wedding party.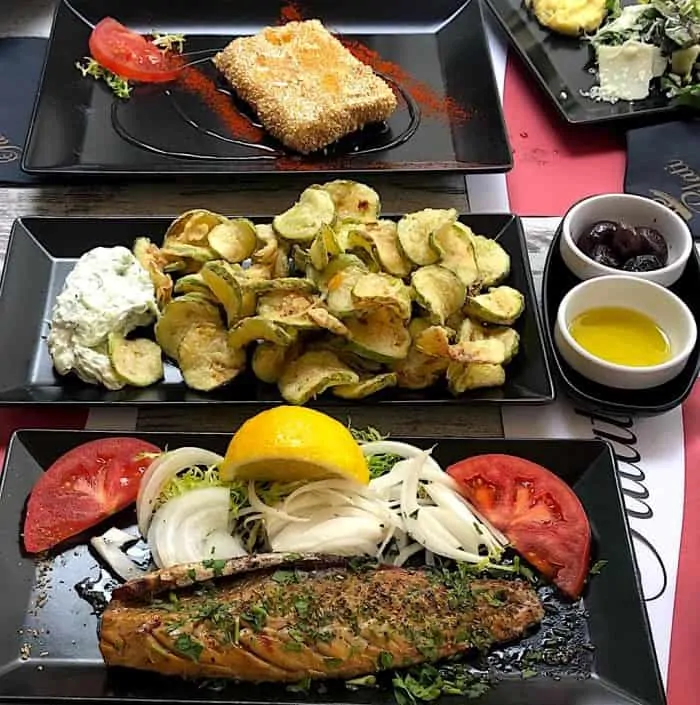 Extra-big kudos for all their starters, partic the saganaki (grilled cheese), the betcha-can't-eat-just-one zucchini chips with tzatziki and flash- fried sardines.
For help in planning your trip contact Doucas Tours & Travel Northern Greece's leading luxury travel company, carrying on a 135-year-old family tradition.
For visual effects, check out Invisible Thessaloniki Greece.