And you thought same day delivery was fast?!
Amazon today took the wraps off its latest update to the much-hyped Prime Air. Designed to travel up to 15 miles with a payload not exceeding 5 pounds, Amazon says the drone can get products to customers in less than 30 minutes. You can watch a flight test video released by Amazon below.
WATCH: Amazon Prime Air Delivery Drone — Latest Design
Hybrid design is one key element Amazon pointed out in the accompanying blog post. That means the drone can "do vertical takeoffs and landings — like a helicopter."
In addition, the drone is fully shrouded. That's a key consideration if the drone is to make deliveries in urban locations.
Amazon emphasized its "Shipment Zero" mission, with a goal of making all Amazon shipments net zero carbon with an intermediate goal of 50% of all shipments net zero by 2030.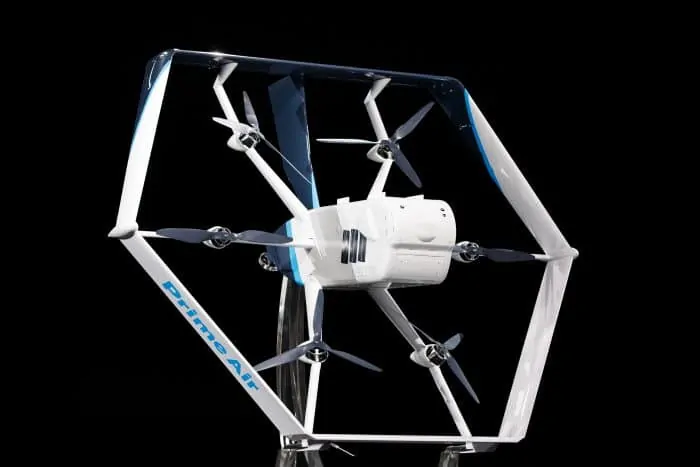 The announcement took place at Amazon's re:MARS Conference (Machine Learning, Automation, Robotics and Space) in Las Vegas.
There's no specific date yet as to when you'll see these drones in the sky. Amazon says it expects to scale Prime Air "both quickly and efficiently" with drone delivery coming to customers within months.