It's a wine museum, yes. But it's also a tasting salon. And features a striking 48-light Baccarat crystal Zenith chandelier as its centerpiece (see photo below).
Called 1881 Napa, proprietor and well-known icon of Napa Valley, Jean-Charles Boisset sees it as a gateway of sorts to wine country and a place to explore. In short: a homage to the colorful and rich history of the Napa Valley.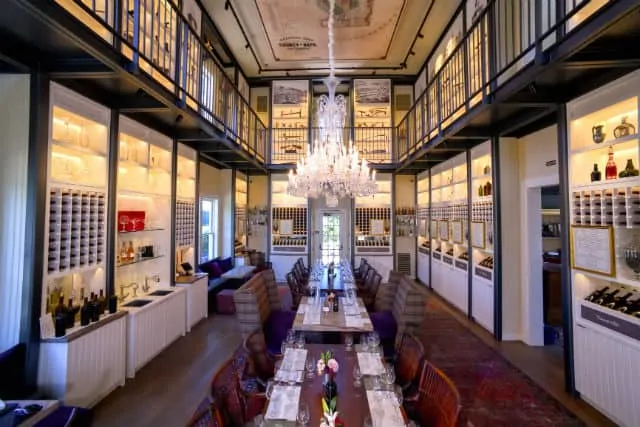 Per the announcement in Wine Industry Advisor:
"Napa Valley has a powerful place in American wine history and 1881 Napa puts the region in perspective on the world stage," said Boisset, who grew up in Burgundy, France imbued with a passion for wine and learning as the son of vintners and the grandson of educators.
"An extraordinary amount has been accomplished in this enclave in a short amount of time and we want to create a destination that celebrates Napa's long history and its pioneering founders while exploring Napa's incredibly diverse terroir in one destination."
Visitation is complementary and open to the public. Look for wine artifacts, a self-guided tour, the history of Napa Valley, historic winemaking tools, and, of course, a tasting room.
1881 Napa

1881 Napa. Photo: Lowell Downey.

Wine museum and tasting salon

7856 St. Helena Highway, Oakville, California (Napa Valley)

Self-guided tour
Winemaking relics and tools
History of Napa Valley and AVAs
Tasting room
Museum
Open to the public
The building itself is a 140-year old Victorian home reimaged by architect Howard Backen.
Look for 1881 Napa next to the famous Oakville Grocery (Highway 29). So if you go you know you can also dash in to the nearby store to also pick up some special treats for your enjoyment in between winery hopping.