This one's good. What's it called again?
White wine.
Ugh. Freakin' love it.
Amy Poehler's Wine Country has a release date. Look for the film May 10th on Netflix.
A mid-life crisis. Vineyards. One-liners. And… The Bangles. This one has it all based on what we're seeing in the movie trailer (see below), at least if you're up for watching someone on the verge of turning 50 lament the fact for 103 minutes that they're on the verge of turning 50.
Shot in Napa Valley (including the picturesque mud spa town of Calistoga), Wine Country follows the (mis)adventures long-time friends — played by Rachel Dratch, Amy Poehler, Ana Gasteyer, Paula Pell, Emily Spivey and Maya Rudolph — as they seek to "relax and reconnect" yet ultimately "begin questioning their friendships and future."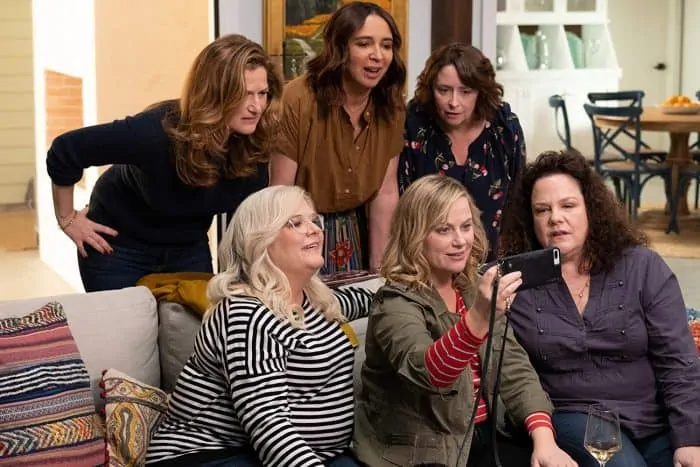 Tina Fey, Jason Schwartzman and Cherry Jones co-star. Amy Poehler directs. And the script is from Liz Cackowski and Emily Spivey.
As they say, friendship is a trip.
You can watch the official Wine Country trailer below.
WATCH: Official 'Wine Country' trailer
Yes, we'd say this road trip bears more than a passing resemblance to another buddy wine flick, called Sideways from 2004 no?
You can watch Wine Country on Netflix on May 10, 2019.