Travel writer Janice Nieder continues her getaway to Quebec. ICYMI: Part 1 began in the Epicurean Winter Wonderland of Quebec City. Part 2 continues with a visit to the picturesque county of Charlevoix…
Driving through the countryside to Charlevoix was reminiscent of driving from San Francisco to wine county. An easy, scenic, one-hour drive brings you to one Quebec's preferred weekend getaway spots. Bracketed by the snowcapped, majestic Laurentian Mountains on one side and the frozen blueberry slushy St. Lawrence River on the other, and dotted with picturesque villages, the whole Charlevoix region is stunning.
My home base for the next couple of days was the appealing village of Baie-Saint-Paul, where once again, my goal was to chill out and leisurely taste my way along the 89-mile Route des Saveurs de Charlevoix. AKA the Flavor Trail, it is a network of about 50 of the most passionate, hard-working, and talented food producers, farmers, and chefs I've ever encountered outside of Europe. If your intention, like mine, was to try and cover them all by making a ten-minute pit stop at each of the tasting rooms, breweries, orchards, farms, barns and restaurants you might want to rethink that. I ended up visiting just a handful of them because I became so immersed in the food makers story that I could barely tear myself away.
Insider Tip:

Make a quick detour to the Charlevoix Tourist Information Office, where the friendly folks will load you up with area maps, brochures, and helpful itinerary tips. They also regaled me a brief history of the region, which I was surprised to learn got its beginning approximately 300 million years ago when it was formed by a massive meteorite that crashed into the area. It is now part of a UNESCO World Biosphere Reserve.
Here are a few of my tastiest Flavor Trail discoveries.
Domaine de la Vallée du Bras – Omerto
Whether you say "tomato or tomahto" I say you simply must try the world's only tomato wine! Owner Pascal Miche and his charming wife spent years developing this unique aperitif wine based on a secret recipe from Pascal's great grandfather who lived in Belgium.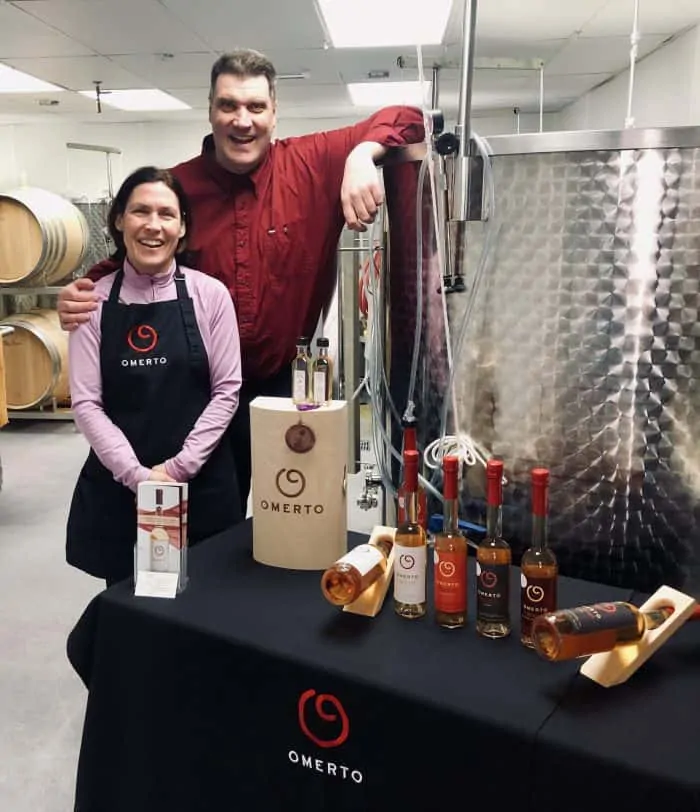 Using traditional winemaking techniques on a blend of locally grown heirloom tomatoes Pascal has created Domaine's two Écocert certified organic, sulfite-free products, Omerto Sec and Omerto Moelleux.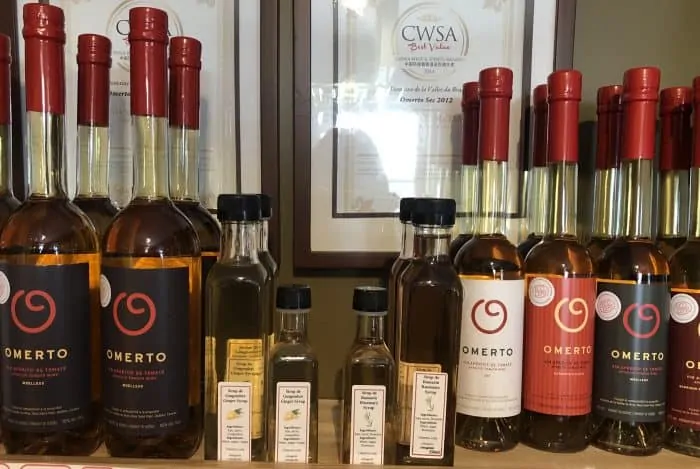 I'm not the only one who finds them intriguing since sales have skyrocketed from about 20 bottles in 2011 to 50,000 per year! Loving the classy bottles, cool labels and in the case of the new Omerto Acacia, the flavor profile that closely resembles a fine aged cognac, I'm a convert!
Famille Migeron
I wish I had been able to meet the founders of Famille Migeron who are also the parents of Alexandre Dufour and his sister Madeleine, who are slowly taking over the company, to give them kudos for raising two incredible, hard working kids (they are both in their 20's, so that's still a "kid" to me.) I easily spent a good hour talking with them about their innovative plans for the company and it really was quite amazing.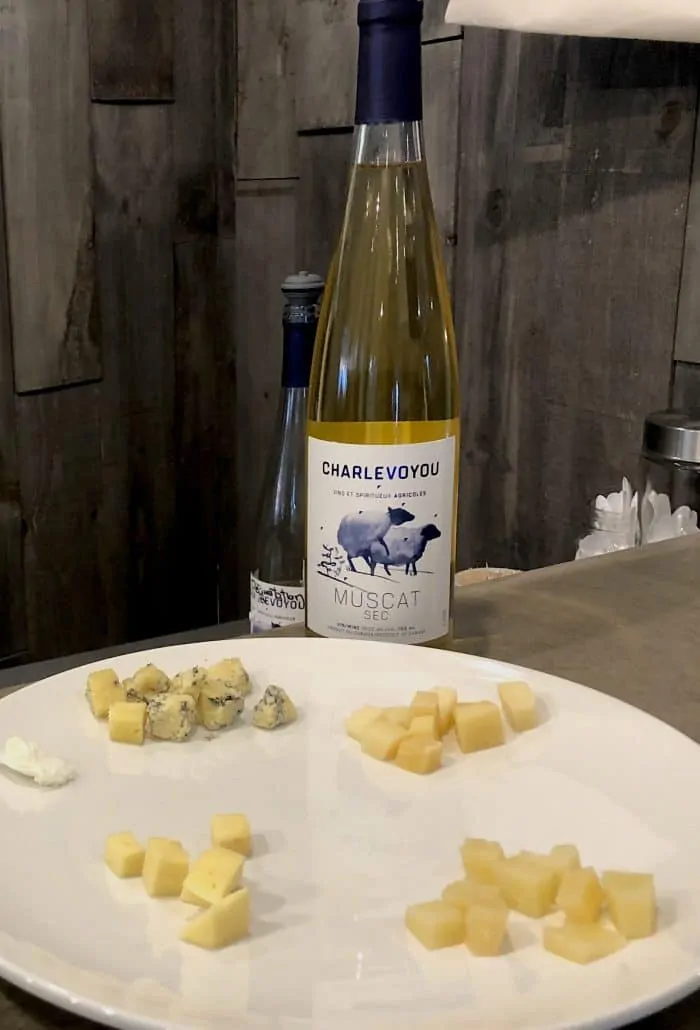 Even though Madeline was suffering from a cold, she still took the time to guide me through a cheese tasting: their trademark Le Migneron (a winner in the Washed Rind Cheese category) Le Ciel de Charlevoix, Tomme d'Elles, Deo Gratias and Le Secret de Maurice,which she paired with their new Charlevoyou wines, a white, rosé and red.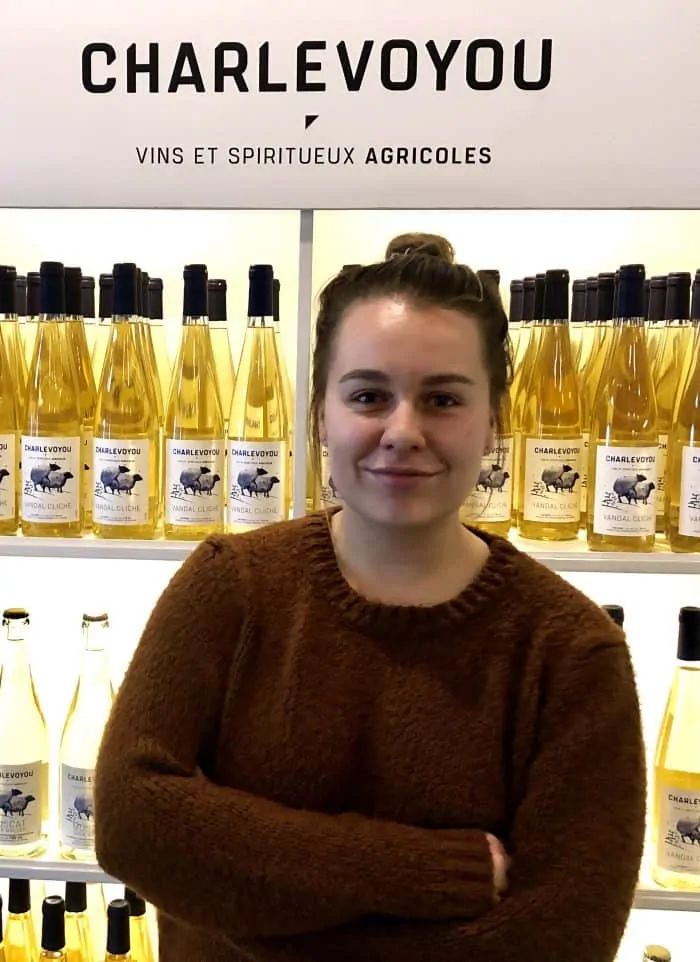 The family has been producing award-winning cheese since 1994 from both cow and sheep milk, including a blue cheese prepared with ewe's milk and a firm-rinded, brie that still is runny even if refrigerated. They say that the secret to the Migneron family's cheeses is in the aging process, where nothing is left to chance.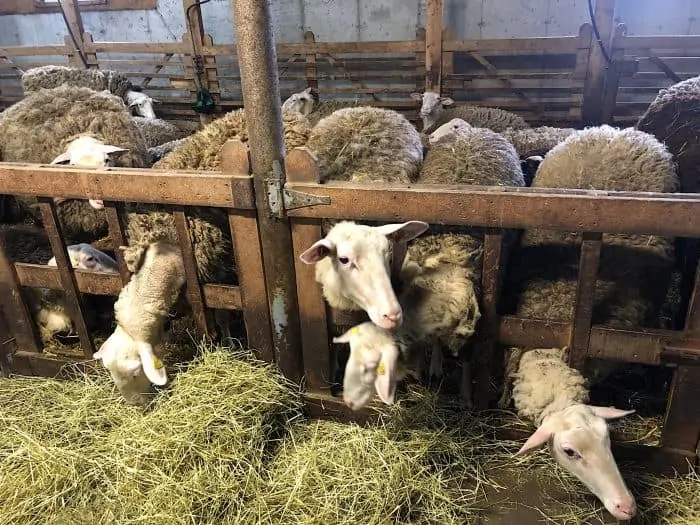 Through her sniffles, Madeline enthusiastically showed me their new distillery project. With a keen eye on sustainability, they are currently producing grappa from grape pomace, and an aromatic summer gin and vodka made from leftover whey! Then, just when I thought it couldn't get any better, she took me to the barn and let me hold a new-born baby lamb.
Then, just when I thought it couldn't get any better, she took me to the barn and let me hold a new-born baby lamb.
Les Viandes Biologiques de Charlevoix
Damien Girard and his wife Natasha McNicoll have spent the last 18 years building a better mousetrap, or in this case one of the highest quality, meat processing plant for their organically raised chicken and pork for prepared products.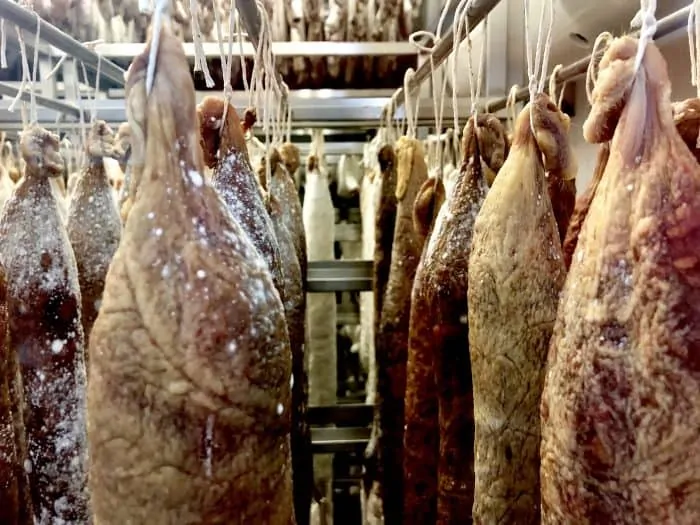 I doubt that there is much that Damien does not know about pigs and chickens, including making sure that they are happy, healthy and dining on the most optimum organic feed before they are turned into scrumptious artisanal charcuterie for our dining pleasure. It's the definitive circle of life.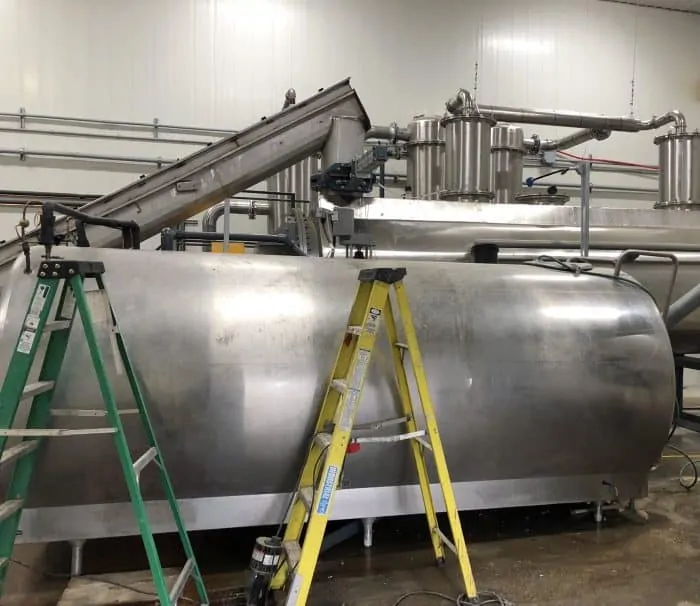 The day I was there, Damien was very excited about a gigantic machine that he shipped over from Asia that dry the okara (organic soy pulp) so even more healthy protein could be added to their feed.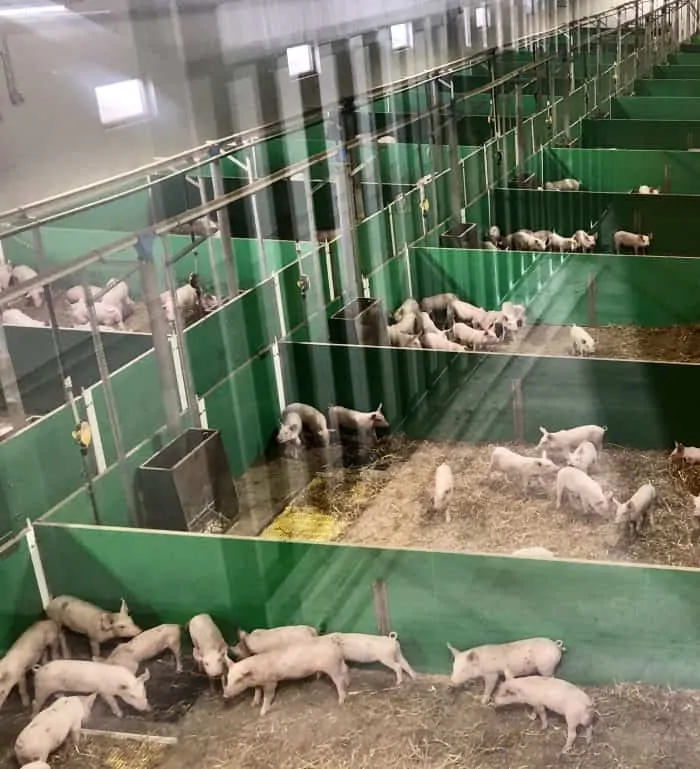 Upon visiting the immaculate new barn, complete with clean hay scattered on the heated floor, I was struck that the baby piglets, frolicking like puppies, were actually wagging their tails with sheer happiness. No wallowing in the mud for this lucky bunch.
Instead of using synthetic nitrites like the rest of the industry Damien uses only natural nitrites culled from celery powder and sea salt.
You'll want to stock up on their full line of products, including a superb prosciutto-style organic dried ham and a chicken-based spaghetti sauce. Instead of using synthetic nitrites like the rest of the industry Damien uses only natural nitrites culled from celery powder and sea salt. They also sell a variety of preservative-free sterilized verrines, good for a year w/o refrigeration, such as a liver pate, pork rillettes and a Country pâté morels and hazelnuts.
Where to Stay:
Baie-Saint-Paul, an enchanting village known for its countless galleries filled with works by local artists, trendy boutiques and terroir-based restaurants, is the perfect headquarters for your explorations.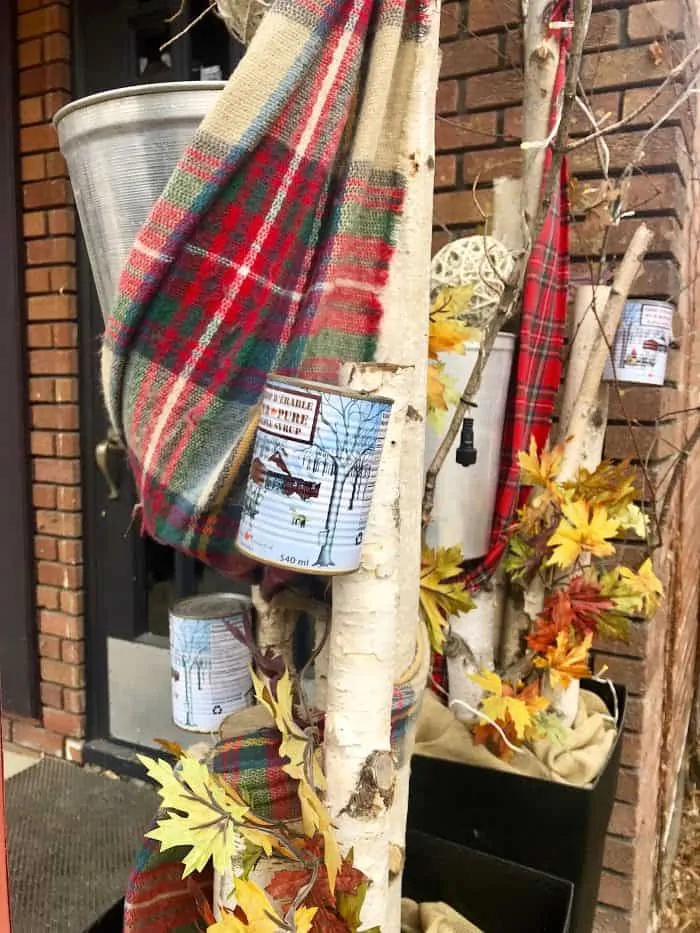 From its cheerful, spic and span appearance you'd never guess it's one of the oldest communities in Québec, dating back to the mid-17th century. It's also where the world-famous, Cirque du Solei got its start in the early 1980s.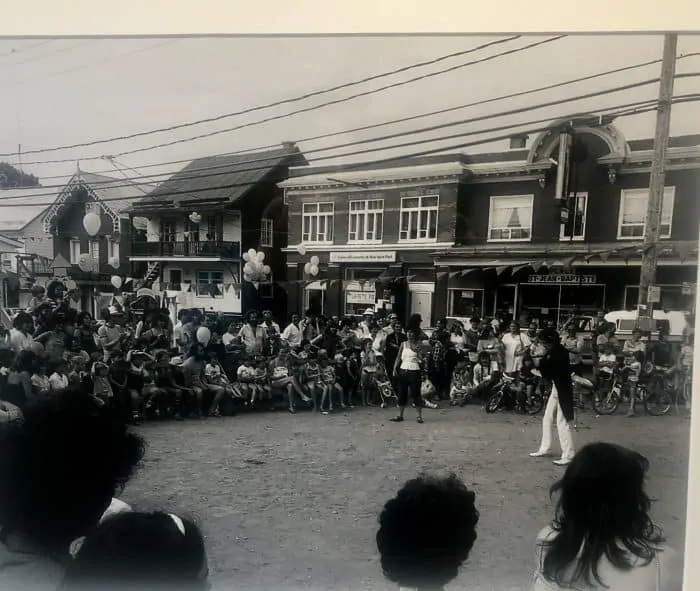 Insider tip:

While checking out the scene along the main drag, Saint-Jean-Baptiste, search out Twist boutique, which showcases local artisans and has the best handmade jewelry. Stop in across the street at the friendly Café Arômes et Saveurs where they painstakingly produce an extraordinary cup of coffee to go with their flakey pastries. All the baked goods are made upstairs so the sweeties might still be warm from the oven. Then check out the exhibits at the surprisingly (for such a small town) sophisticated Museum of Contemporary Art.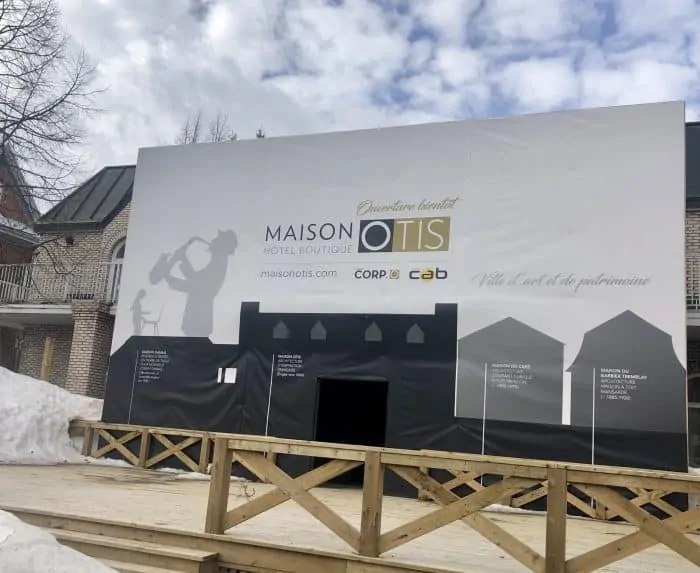 When you're ready for some top-notch TLC, go check in at your home away from home, the warm hospitable Hotel Maison Otis. God, I loved this place! At first glance, I was a little taken aback because the front of inn was still under wraps from the recently completed part two of their renovations. But, wow! Once you enter the stone building (circa 1840) it is awesome! If it's this good already, I can't wait to return and see the final results. Still in the works are a soon to open underground speakeasy/cabaret, a signature restaurant (word is that they are thinking traditional Italian using local products), a business center, a private terrace and a gym.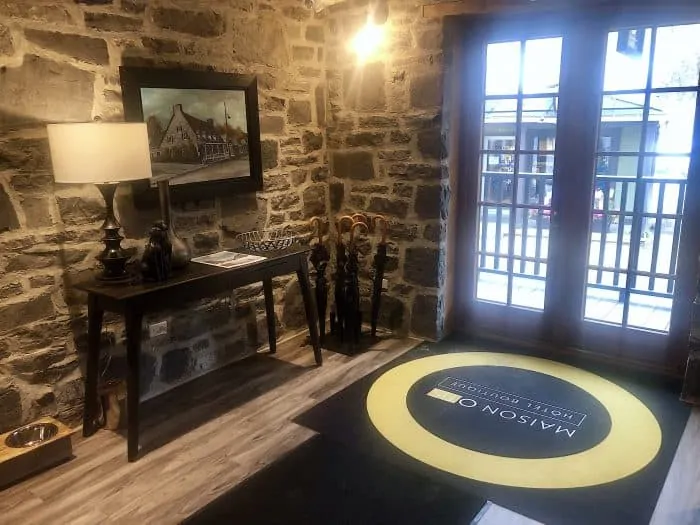 They wisely kept the best from the old ancestral home (ancient stone walls and wood flooring) and spruced up everything else. The uber cool, contemporary suites, which would be right at home in SoHo, each feature the work of a different artist, so go online and pick out your fave. All include wonderfully comfy beds, a flat-screen TV, free WiFi, Nespresso maker, a rainfall showerhead and perhaps a soaking tub.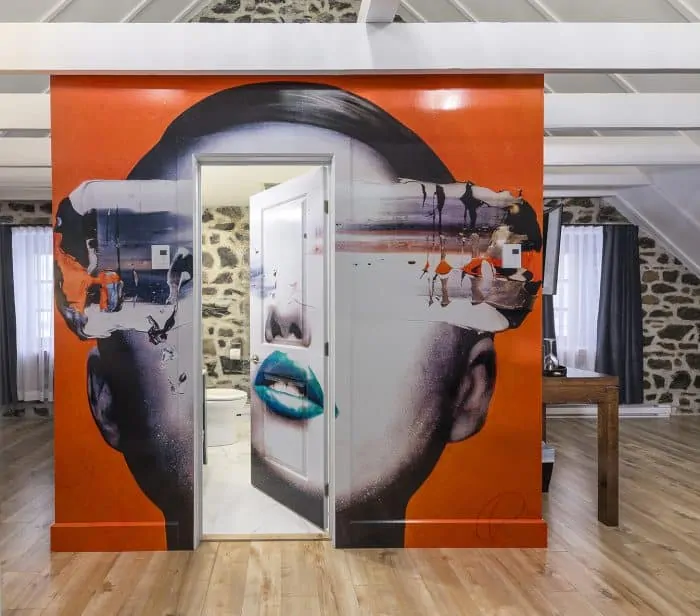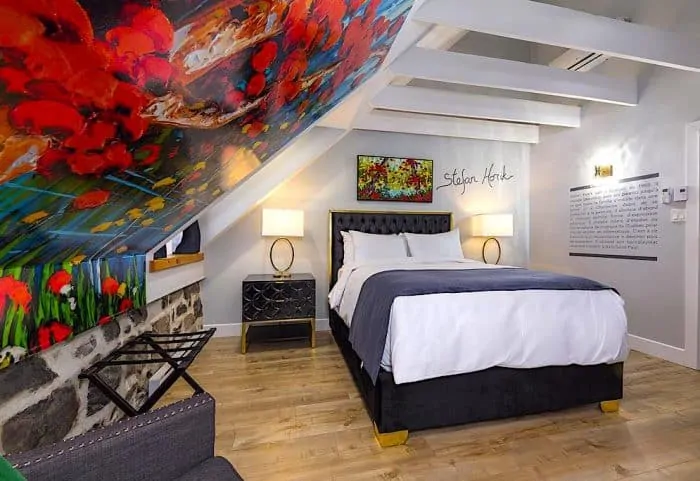 I looked forward to returning home for both happy hour and a nightcap at the convivial bar with plenty of plush seating, a crackling fire, and a talented musician whom I couldn't stump no matter how esoteric my requests, who tickled the ivories on the " John Lennon" piano.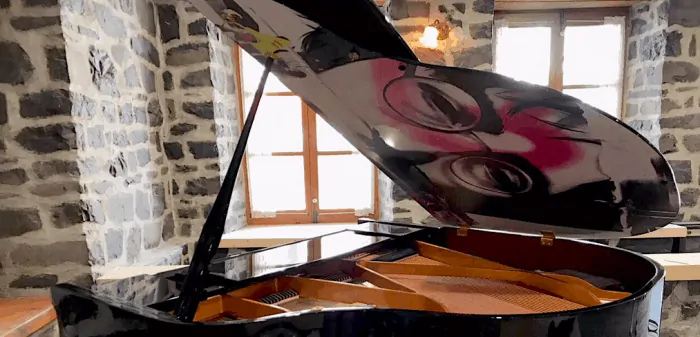 As unique as this property is, what really makes Maison Otis outstanding is there over and above service. From the minute, I was so warmly greeted by Dave Belley, the general manager, the VIP treatment never stopped…from the chilled bubbly and chocolate dipped figs next to my bed, to ever-so-competently straightening out my rental car problem, to taking time out to show me all the rooms I was treated like gold-as are all their guests. When I was given a bag full of charcuterie at Les Viandes Biologiques, all tightly sealed in cryovac pack, I mentioned that I had no way of eating it.
"Leave it to us," John told me, whisking the bag away, and when I returned to my room later that day, a perfectly packaged airplane picnic box, complete with a sliced baguette, had magically appeared in my fridge.
Insider tip:

For the finest in off-property pampering, a 15-minute walk along the river will bring you to Spa Nordique of Le Germain Charlevoix Hotel & Spa, which is perched inside a lovely, peaceful patch of farmland.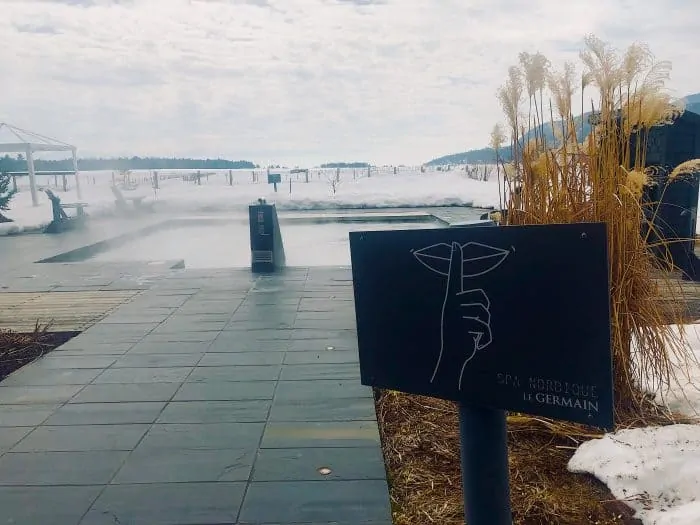 Chantal Barnwell , the helpful spa director, explained the best way to experience a Nordic thermal spa experience was basically to hopscotch between the Finnish sauna, eucalyptus steam bath, hot and cold outdoor pools following the hot, cold, relax, repeat order.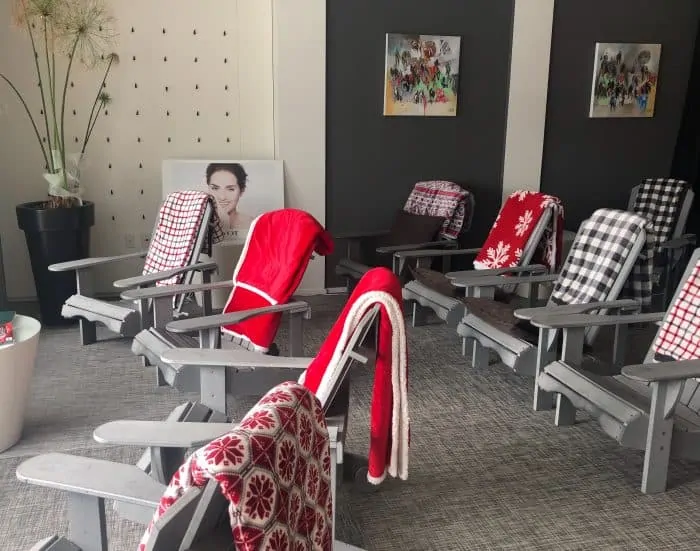 I wimped out when she told me that since it was winter, many of their guests like to end with a good roll in the snow! I greatly preferred my luxurious PAYOT facial treatment!
Best dinners on Route des Saveurs de Charlevoix:
Le Diapason Bistro
A meal at this hubbie and wife owned friendly bistro leaves you feeling like an honored family guest.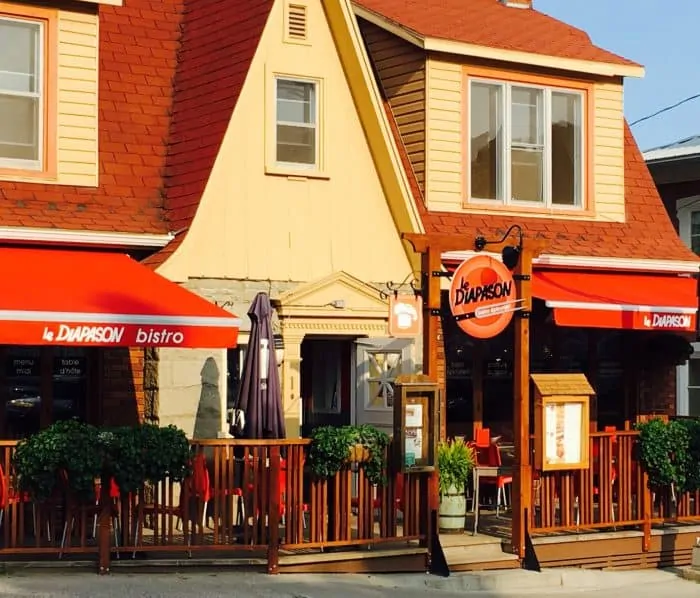 Alsatian Chef Steve Michel whips up some mighty impressive Alsatian food, which is only improved upon by utilizing the local products.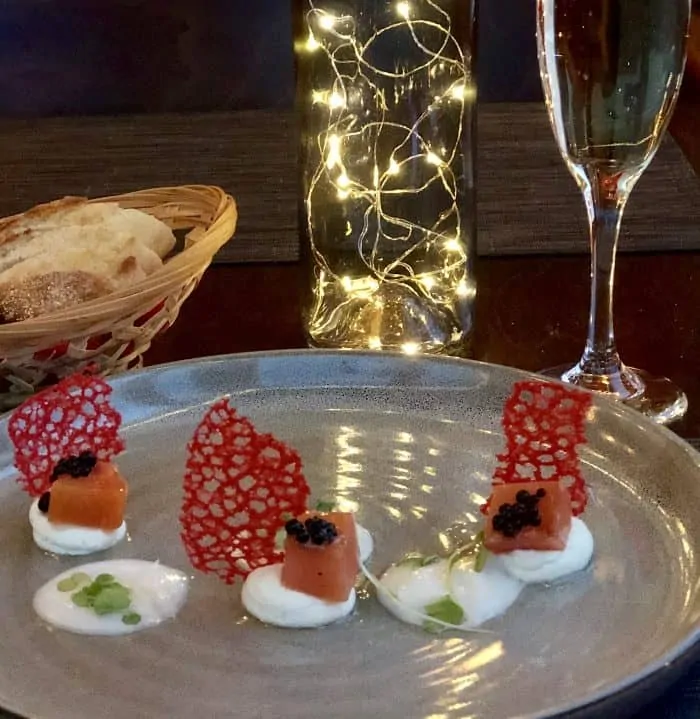 Whether you choose the popular duck burger, a traditional choucroute, or just let the talented chef surprise you with his specialties, you'll feel like you've been magically transported to France. If I lived here, this would be my weekly go-to spot!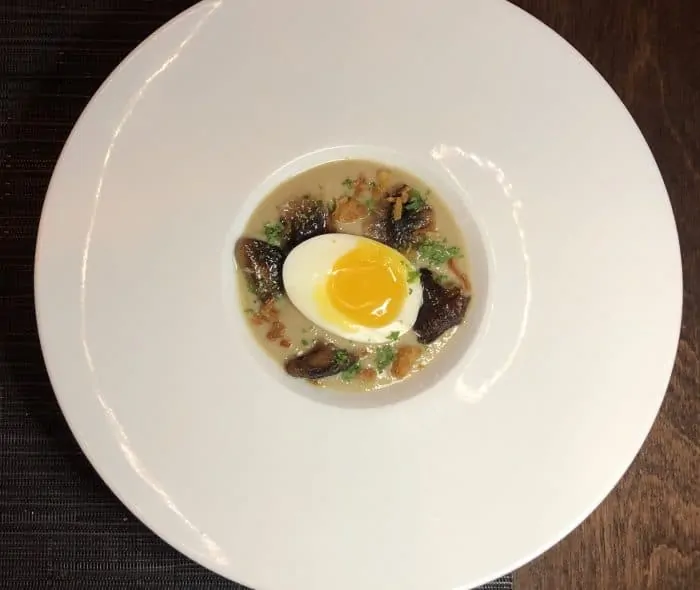 Insider tip:

Check their calendar for upcoming events since his lovely partner Eve Soulard, who manages the front of the house, is also a professional jazz singer.
Le Mouton Noir

For more French flavors, Thierry Ferré, the famed owner and chef of Le Mouton Noir, hails from Brittany. He also combines recipes from his homeland with Charlevoix terroir produce, with pleasantly creative results.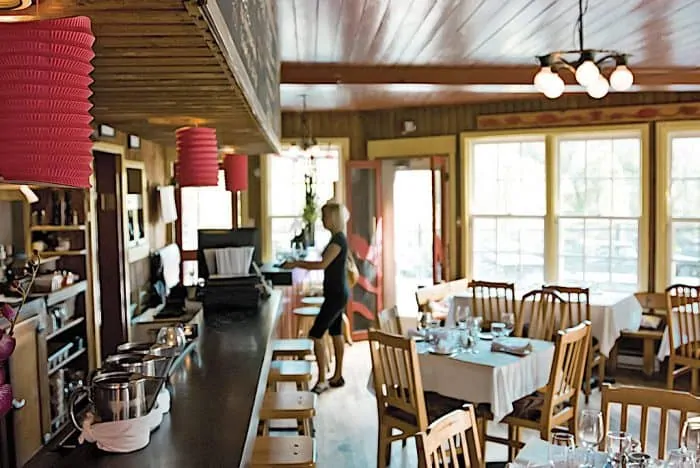 Although everything was snow covered, behind the rustic bistro is a beautiful terrace overlooking the river.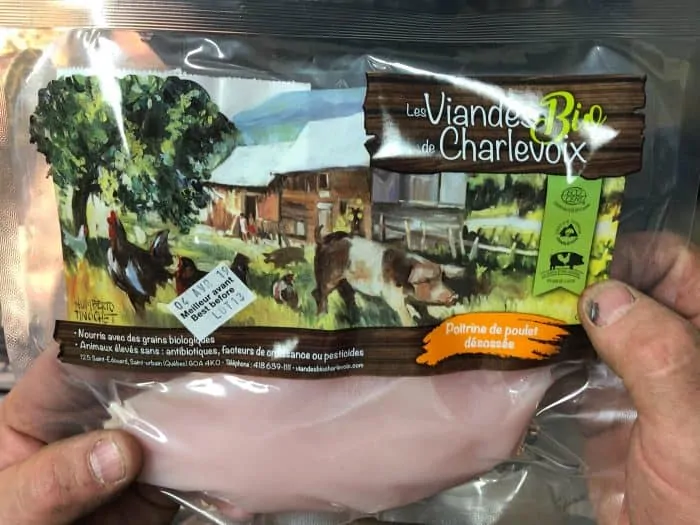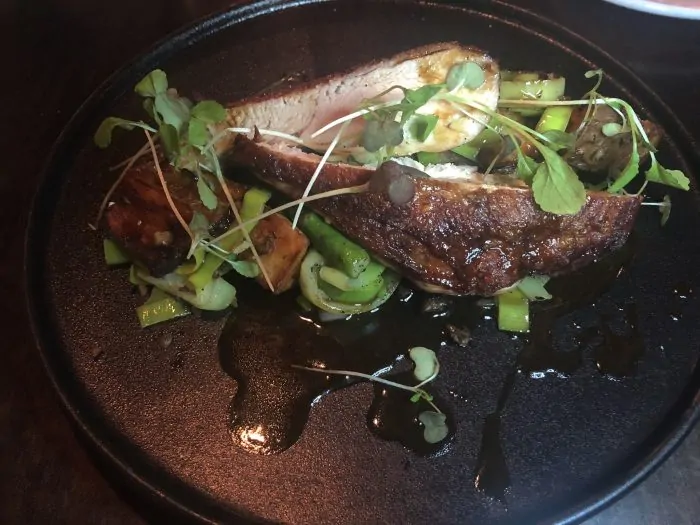 Insider Tip:

If coq au vin is on the menu, go for it, since it is incredibly juicy, tender and flavorful, which makes perfect sense when I found out the chef gets his chicken from Viandes Biologiques de Charlevoix.
More Info:
A short but tempting video on the Tastes of Charlevoix:
For more information on Baie Saint-Paul, there is a new free app chock full of suggestions.
For more on Quebec City t

ips, suggestions and the best kept secrets see Tourisme Quebec.