I recently returned from witnessing the launch event of Norman Estates At Rancho San Lucas, and to answer your next question, Yup, it's that Norman. Hall-of-Fame golfer, internationally renowned entrepreneur and just all-around cool guy, Greg Norman has partnered up with the Solmar Group to develop a residential enclave at Rancho San Lucas, a master-planned private resort community in Los Cabos.
The exclusive branded Norman Estates at Rancho San Lucas, a collection of 32 luxurious estate homes and 36 condos, all sporting jaw-dropping ocean views, is Norman's first real estate venture in Mexico.
Phase one of Norman's dream has become a reality and the homes are being snapped up like hot tortillas, proving, "If he builds it, they will come."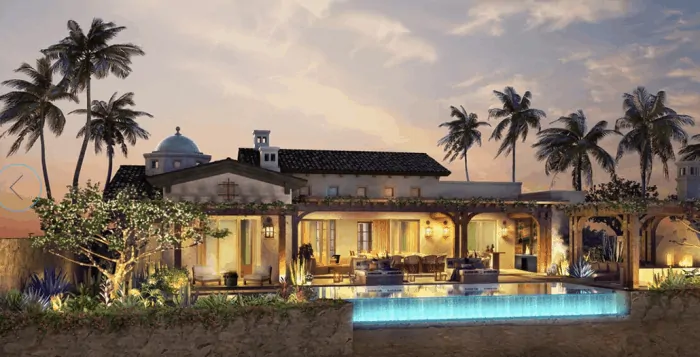 The three-bedroom condos start at 4,400 square feet, but if you really want to spread out opt for one of the four- to five-bedroom estate homes, which start at 6,200 square feet. The casual Greg Norman lifestyle touches can be seen throughout the low-key, hacienda-style homes, including stucco walls, tiled roofs, natural Mexican stone and wood accents, interior courtyards with bubbling fountains as well as outdoor terraces with alfresco kitchens, swimming pools, fire pits, and fireplaces.
I can so see myself living here. I'd even take up golf!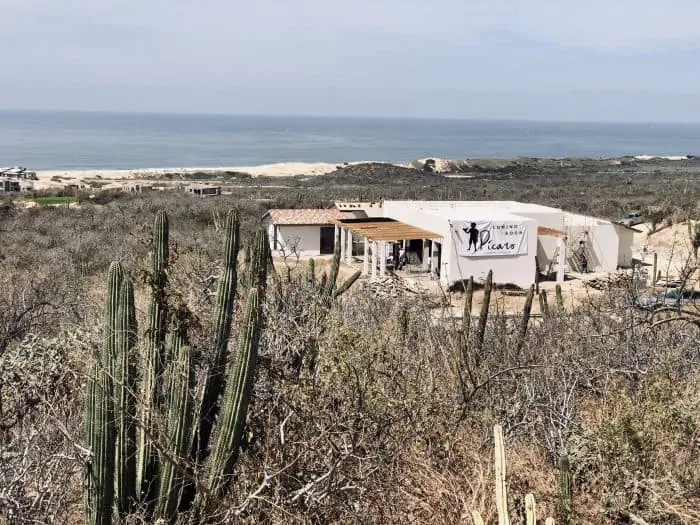 Residents will also have access to a swanky private beach club, which is equipped with a game room, lounge, restaurant, swimming pool, hot tub, and workout facility.
… the real crown jewel here is the signature 18-hole Greg Norman golf course, the first of its kind in Cabo.
Later additions will include the Rancho San Lucas's Mexican Village, with shops, restaurants, a lake, and a tennis center, but the real crown jewel here is the signature 18-hole Greg Norman golf course, the first of its kind in Cabo.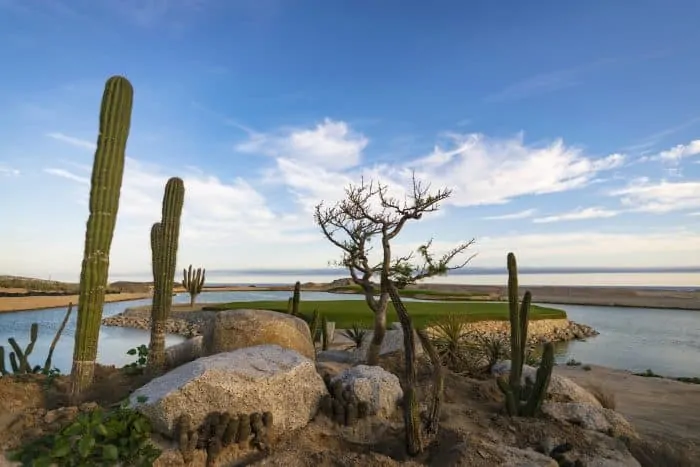 Set against a desert backdrop, the course offers exquisite ocean views from 13 of the holes with 7 oceanfront holes.
Grand Solmar at Rancho San Lucas Resort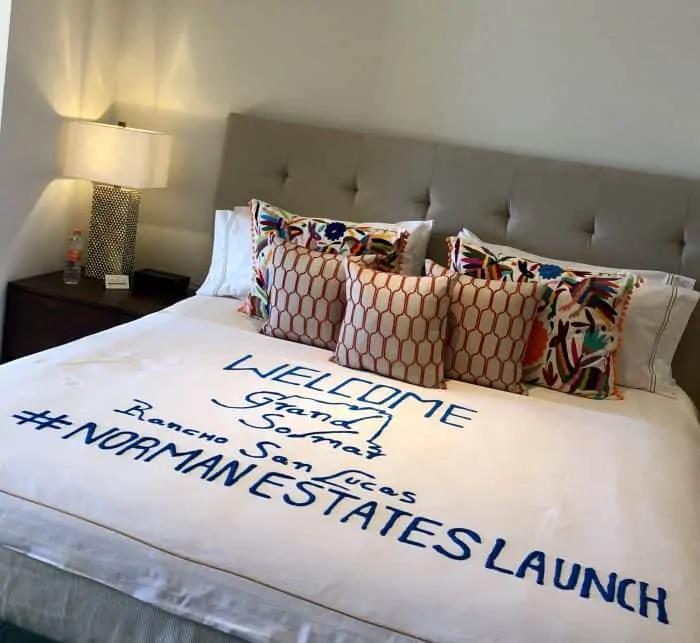 I stayed at the newly opened Grand Solmar at Rancho San Lucas Resort, a stunning work in progress, perched between the dramatic desert landscape filled with towering Cardon (dramatic, towering, 300-year-old cacti) and the sparkling turquoise sea.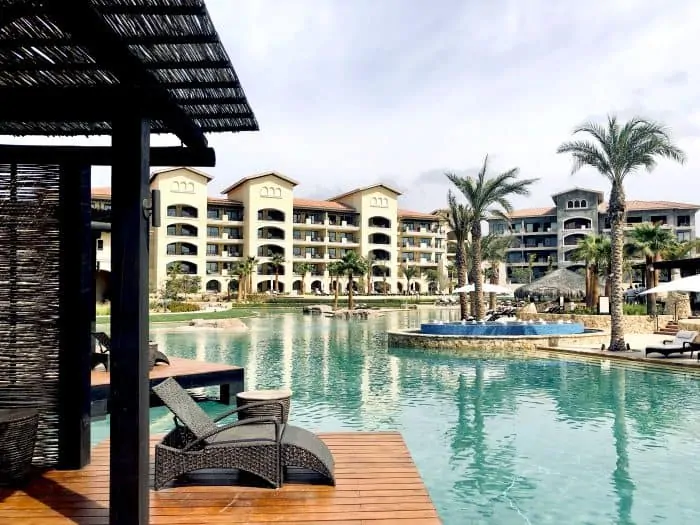 I rambled around my spacious, artfully-styled suite, stopping for a leisure soak in the Jacuzzi, then taking in the sunset from my ocean terrace while sipping a glass of surprisingly good Mexican wine, trying to decide if I wanted to be sociable and join the others at the infinity pool swim-up bar, instead I chose to take a walk along the secluded, mile-long, white sand beach.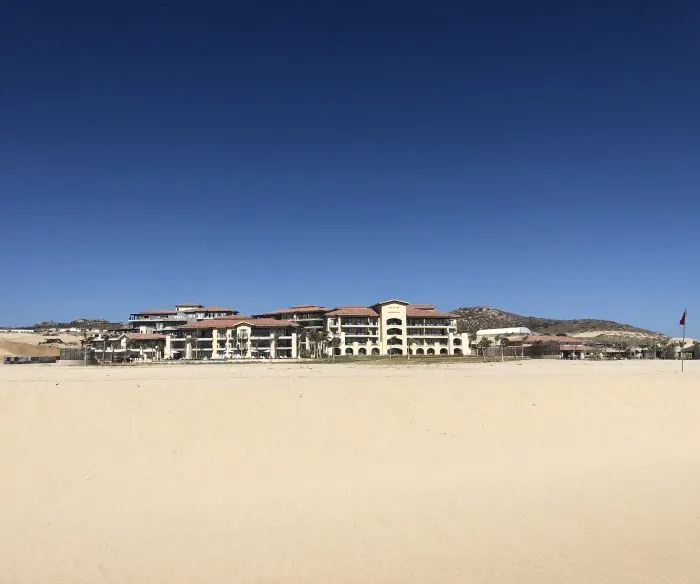 Be sure and check the daily roster to see what special activities are being offered, such as a bike ride thru the sand dunes, water aerobics, or the lively Salsa & Salsa class, where you'll pick up a few new dance steps while honing your salsa making skills.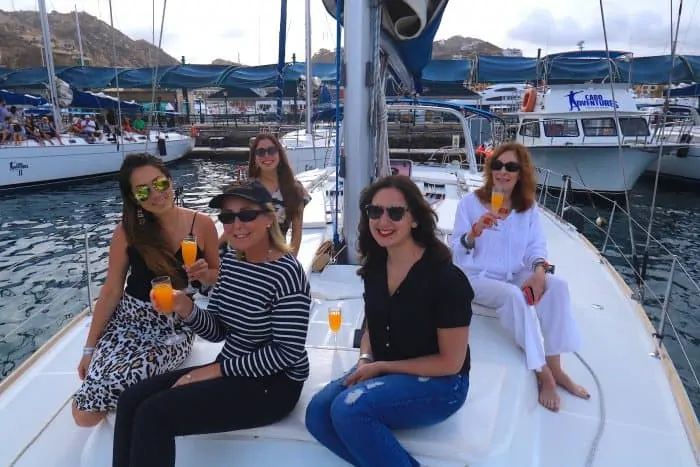 You'll feel so at home here that you'll be tempted to just nestle in and never leave but then you'd miss out on a super experience, a sunset cruise with Cabo Adventures.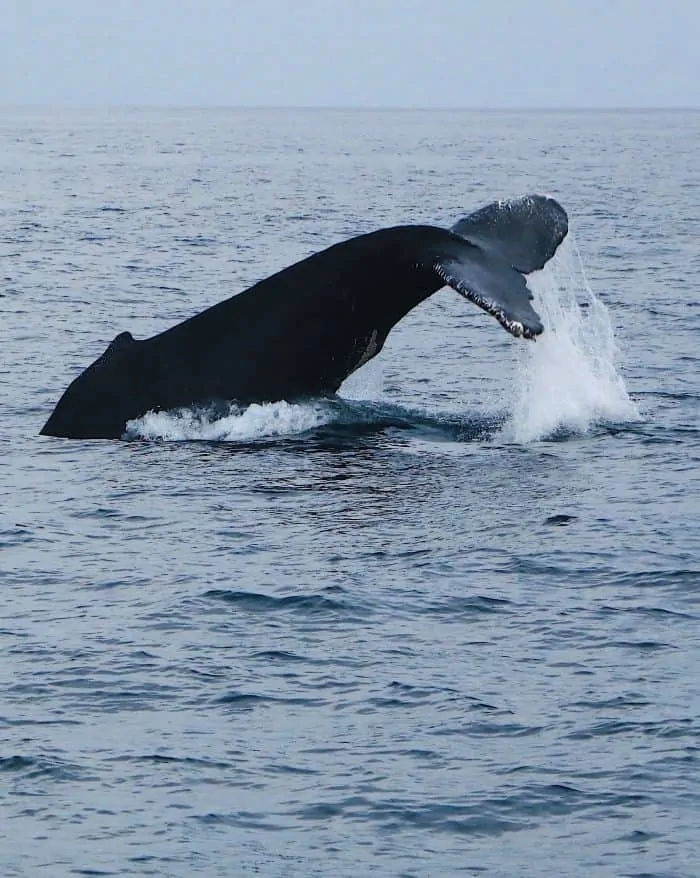 Once you board the fully equipped, French-made sailboat, you don't have to do thing except decide what drink to order to go with the gourmet snacks and where to sit for the most picturesque shots of the setting sun, the Sea Lion colony and the humongous whales.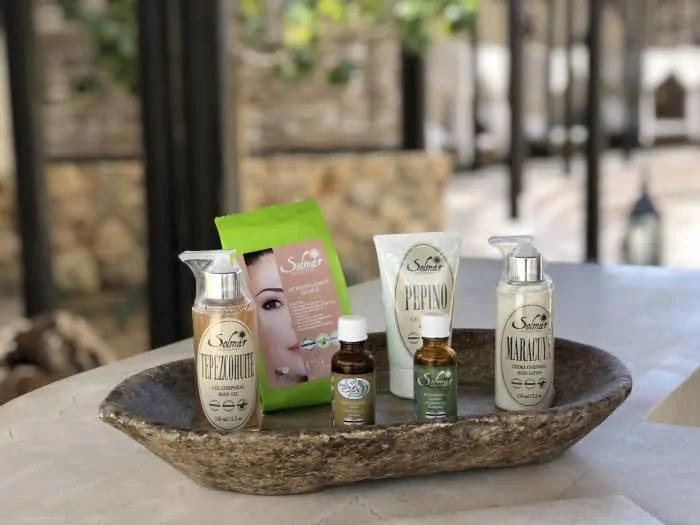 While exploring some of the resort offerings such as a fabulous, state-of-the-art fitness center, and the serene outdoor spa, or ate my way through the four unique eateries on the property, all offering fresh, Baja ingredients, I was struck by the warm hospitality I received from every staff member.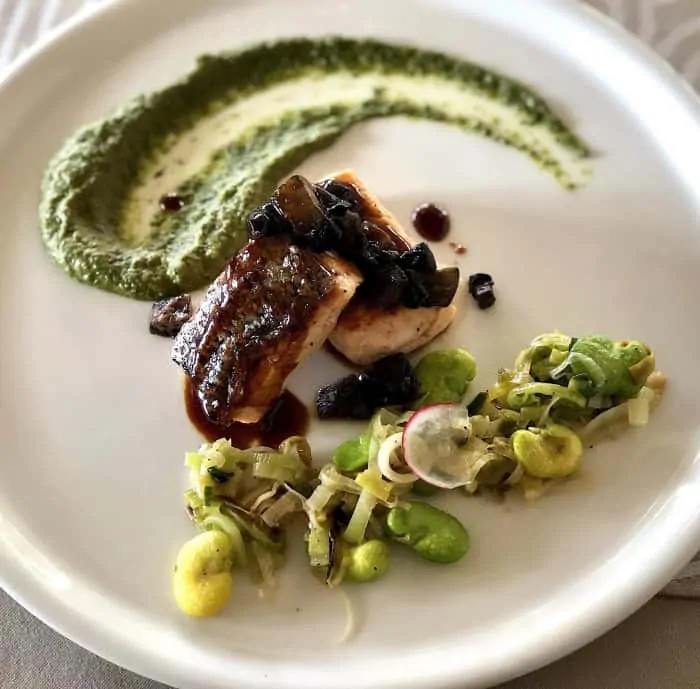 My foodie day began with a steaming cup of robust Oaxaca coffee at the Deli Café. Then later, I'd mosey over to the Aqua Grill & Bar for some pristine sushi before enjoying a memorable dinner at their signature restaurant, Anica, which features a well-curated wine list paired with Chef Hector's Lucas Cabo/Continental inspired cuisine. The man has a golden touch when it comes to seafood!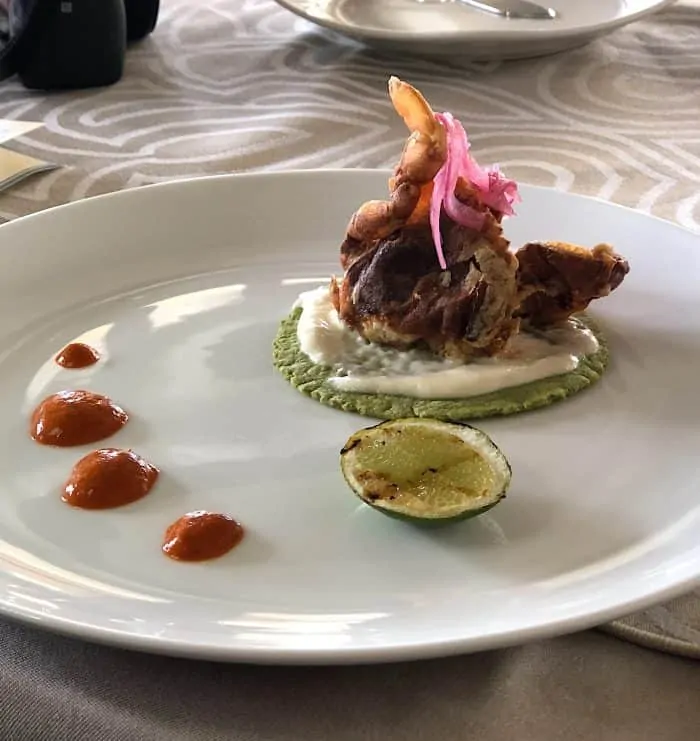 As tasty as the resort's restaurants are, being rather ADD, I'm always bouncing around in search of my next great meal, so I was thrilled to find out that when you stay at RSL, you truly are a member of the family, which means an open door policy at Solmar's other luxury properties as well as a handful of local restaurants.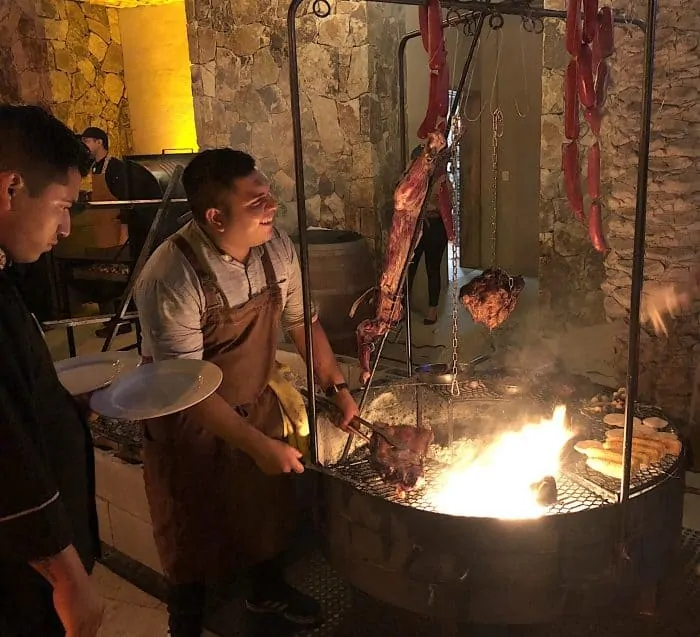 We lucked out because the following night the Grand Solmar Land's End Resort was hosting an al fresco international chefs cookout. My favorite (and I promise there wasn't any nepotism) was their uber-talented, eccentric Executive Chef from Chile, Chef Alberto Collarte, who presided over a metal contraction he had developed, that produces succulent BBQ'd meats.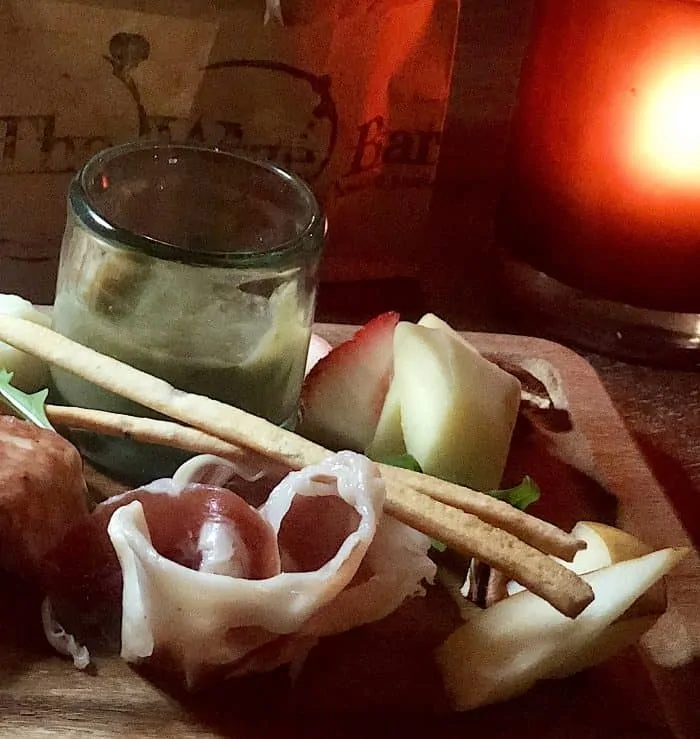 For fun-filled twofer, head downtown to the intimate Romeo & Julieta, where you can dine on authentic stone over-pizza, amazing pasta dishes or choose from a myriad of other Italian specialties. Pop over next door to the experience the new Wine Bar for apps or a nightcap.
Greg Norman: The Man Himself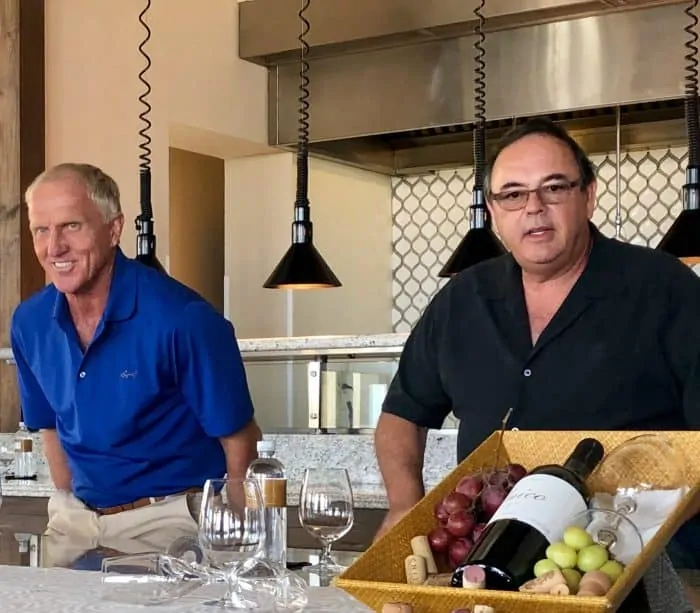 I had the unique pleasure of joining a small group of journalists for a Q & A with Greg Norman, "The Great White Shark", who had flown in for the unveiling of his spectacular model home at the Norman Estates and to oversee the progress on his golf course.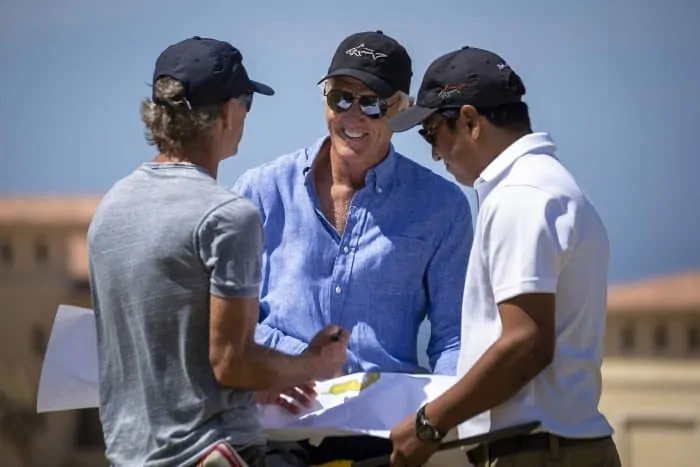 From the get-go it was crystal clear that even though Norman has designed over 100 golf courses, this latest addition to his portfolio holds a special place in his heart. Norman readily admits that it was "love at first sight" from his first visit to Cabo well over 30 years ago, so designing The Rancho San Lucas Golf Club was a dream come true.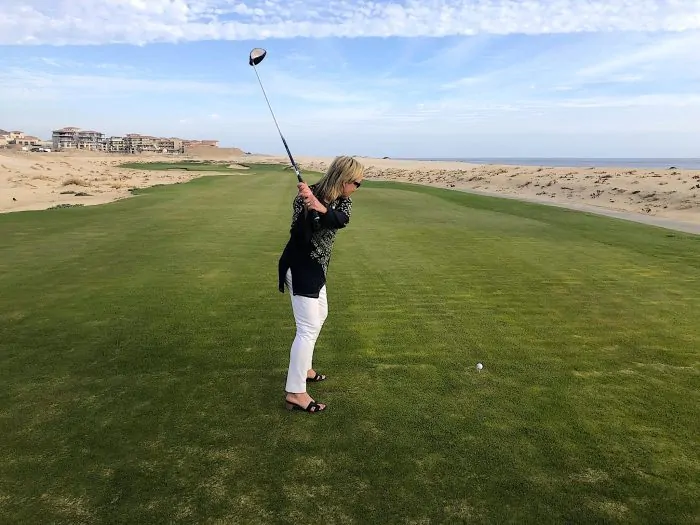 "This is the most spectacular piece of ocean-front property I've seen in a long time," Norman explains. "My goal was to keep it as natural as possible, using my "least disturbance" approach while showcasing the property's three unique ecosystems: the ocean, the sand dunes and the arroyar. This golf course, which has seven oceanfront holes and an island green, will be one of the best golf courses we've ever built."
This is the most spectacular piece of ocean-front property I've seen in a long time
We peppered him with many questions but my favorite was when I asked him, "Who would you pick for the ultimate dream-team golf foursome?"
He responded quickly with, "I'd choose the Secretaries of Defense for President Obama, Bush, Clinton and Trump and ask them "What the hell is going on in the world?"
He then winked at me and said, "I bet you didn't expect that answer, but seriously, I never wanted to be the President, but I would love to be head of the CIA for a while so I could find out for myself exactly what is going on."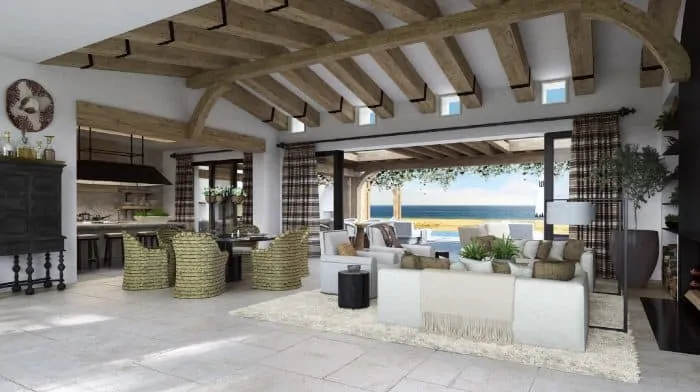 Time for a quick change and then we got to hob-nob with the beautiful people at the grand unveiling of Norman Estates first model home, which was exquisitely decorated by Norman's equally exquisite wife, renown interior designer, Kirsten (Kiki) Norman. You can tell that Kiki is also a wonderful hostess since the open, flowing layout is perfect for entertaining.
"This has been a passion project for myself and my husband since day one, with the goal of designing a space that we would ultimately live in, and we have undoubtedly achieved that," said Kirsten Norman. "Rancho San Lucas was the perfect canvas for me and inspired the seamless indoor-outdoor living spaces and Baja-chic interiors and will certainly raise the benchmark for beachfront living in Los Cabos."